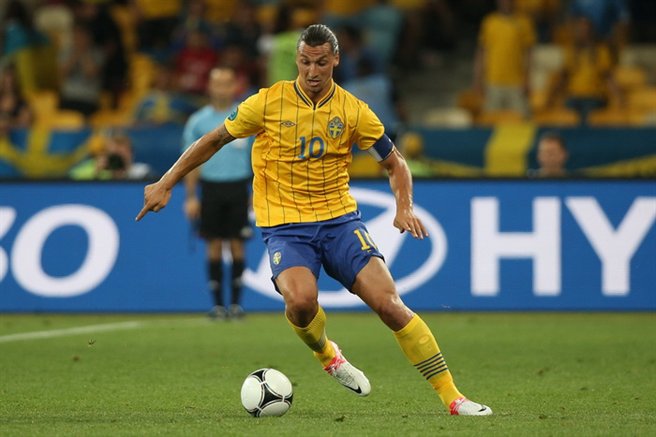 Zlatan Ibrahimović, the charismatic Swedish soccer icon, recently declared his retirement from professional play, leaving behind a permanent legacy in the world of soccer. With over 500 career goals and countless championship wins, he is undoubtedly one of the greatest soccer players in history.
But how much do we really know about this feisty, confident Swede with magical feet? In honor of a career well done, here are 10 facts that you might not have known about Sweden's biggest sports icon, Zlatan Ibrahimović:
View this post on Instagram
Zlatan grew up in one of the roughest neighborhoods in Sweden, Rosengård.
This small part of Malmö, Sweden, is known to have some of the highest crime rates in the country. However, far from being deterred by his surroundings, Ibrahimović repeatedly emphasizes that his upbringing in Rosengård fueled his drive to succeed.
Zlatan was born to a Bosnian father and a Croatian mother
Zlatan has a multicultural background and has many times spoken about how it intensified his love for soccer. In an interview with PSG, he expressed, "My father is Muslim, my mother is Catholic, but none of that has anything to do with football. I received a special education. I'm me, and football is a religion in its own right, and everyone is welcome."
He is fluent in five languages
It's not only due to his multicultural background but also thanks to his soccer career that Zlatan is fluent in Swedish, Bosnian, English, Spanish, and Italian.
Zlatan is smart with his money
Swedes are all about supporting their homegrown brands, and just because Zlatan probably has more money than a smaller country, he is still smart with it. In a famous interview with Jimmy Kimmel, Zlatan humorously recounts the time a real estate agent in Los Angeles had claimed that rich people don't shop at IKEA, to which Zlatan had replied, "No, but intelligent people do."
He is the most followed Swede on Instagram and Twitter
At the time of writing, Zlatan has over 60 million followers on Instagram and 9 million followers on Twitter. This makes Zlatan Ibrahimović, one of, if not the most, influential Swedes in the world. Through his influence, he has long been determined to make a difference. He supports various organizations and causes, proving that he's not just a superstar on the field but also a superhero off it.
Zlatan is a big fan of Martial Arts 
Zlatan loves all things Martial Arts. Before fully dedicating himself to soccer, he excelled in Taekwondo and received his first black belt at 17. In 2010, during his time with AC Milan, he received the honorary black belt as a token of appreciation for his dedication to the sport. Zlatan often credits the discipline and mental strength gained from martial arts training for his achievements on the football field, enhancing qualities like focus, agility, and discipline.
View this post on Instagram
It wasn't love at first sight when he met his wife, Helena Seger
At least not on her part. Zlatan first met his wife in 2002, when he had double-parked his Ferrari in front of her car. Fuming with annoyance, she storms up to Zlatan and demands that he move his vehicle. Helena's feisty attitude caught Zlatan's attention, and he was instantly intrigued. In his own words from his biography, Zlatan confesses, "She wasn't just pretty. She had this attitude, like, don't mess with me, and she was older, which was exciting. I had to find out who she was!" While it might not have been love at first sight for Helena, Zlatan's heart was smitten from that very moment.
Ibrahimović holds the record for being the highest goal scorer in the history of the Swedish National Team
Surpassing the previous record of 49 goals held by Sven Rydell, Ibrahimović went on to score a remarkable total of 62 goals for Sweden, solidifying his status as a national soccer icon. On top of that, Ibrahimović's transfer fees have commanded some of the highest figures in football history.
In addition to his football career, Ibrahimović has ventured into various business endeavors
In 2016 he started the underwear brand A-Z. Unfortunately, the brand failed to become profitable and was shut down a little more than two years later. The soccer legend can also pride himself as an author, having written three books: I Am Zlatan, Adrenalina and I Am Football. He also released the arcade game, Zlatan Legends.
He released his own version of the Swedish National Anthem in collaboration with Volvo.
Further cementing his status as a cultural icon in Sweden, and showcasing his love for his country through his artistic expression.