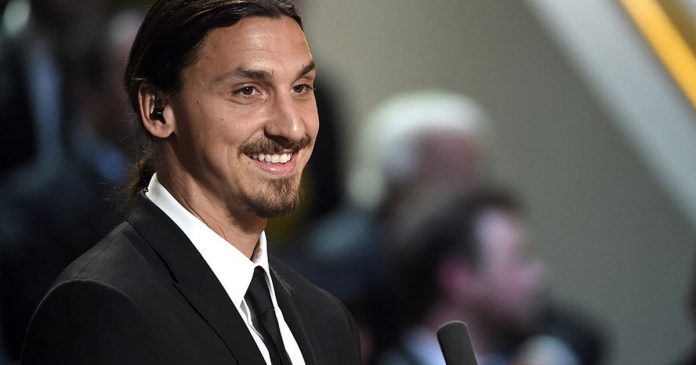 Zlatan Ibrahimovic certainly lives an interesting life, especially now that he has gone on tour to promote his recently-released autobiography book. What's in store for the Swedish football superstar? Let's take a look at his recent interview!
Ever since moving to Los Angeles to play for LA Galaxy, Zlatan has adjusted well to the Hollywood lifestyle. He's been featured in a variety of commercials for brands such as VISA and Volvo – but to him, this is just a "small step." The superstar is looking to expand into the world of film:
"I have felt for many years that I am myself more and more in front of the camera. That I could do more, for example being an actor," Zlatan told reporters. "The good guy, the bad guy – I would be able to do anything. I can adapt – I'm like [a] chameleon."
"There are various offers from the movie world. But it has to be right. I don't want to be an extra in the background. A good part – then I'm in the picture."
And when asked what role he would be most keen on playing, Zlatan wasted no time in answering:
"I think leading man – something like Rambo, Bourne Identity because I think I have the skills to do those things […] Somebody says I could be like the bad guy in the movie because my English is like Ivan Drago. But I see myself better than that."
Is an action movie starring Zlatan on the horizon? — "Why not? A Jason Bourne, a James Bond. But as you say: not the good guy but the bad guy."
Zlatan Ibrahimovic – coming to a theater near you? Stay tuned!