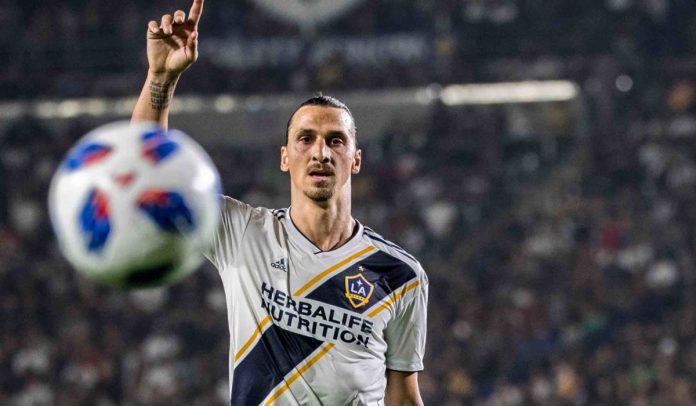 Swedish soccer legend, Zlatan Ibrahimovic could be in a bit of pickle with the MLS' disciplinary committee. The superstar is currently risking a ban after elbowing Mohamed El-Monir, from the opposing team Los Angeles FC, ultimately forcing him into surgery for a skull fracture. 
Zlatan was the "man of the match" — both in a good and not so good way — during last Friday's game against LAFC. On one hand, he scored all three goals that propelled LA Galaxy to win the match (the final score was 3-2), while on the other hand, he sent an opposing team's player to the emergency room with a dent in his skull.  
— Amro Tarek (@AmroAbdelAziz) July 22, 2019
During a particularly heated exchange in the second half, video footage shows Zlatan looking over at El-Monir twice, before jumping up and elbowing the LAFC player in the face.
Ibrahimovic was met with anger and fury from the players of LAFC bench at full-time. LAFC goalkeeper coach, Zak Abdel, even went so far as to confront Ibrahimovic on the field.
Zlatan retaliated and yelled back, "Go home, you little b**** – Go home!"
Shortly after the match, Major League Soccer bigwigs started looking into the incident. While it is set that El-Monir will be getting surgery today, it is unclear for now what the consequences will be for Zlatan. 
Featured image: Getty Images