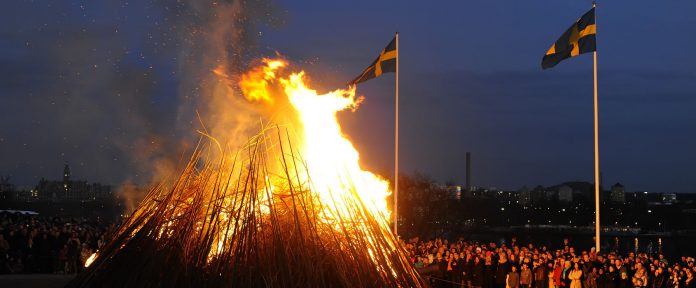 April 30th might just be a normal day to the rest of the world but to the Swedes, this mythological, traditional and fun day is called Valborgsmässoafton.
This old Swedish tradition is famously celebrated by lighting large bonfires, singing spring-themed songs, blasting fireworks, and for the young adults – partying it up a bit.
As with many Swedish traditions, they are religiously celebrated, but not many Swedes can tell you just why they celebrate these days so tirelessly.
This is how our century-old tradition Valborg became one of Sweden's most beloved traditions:



The Valborg tradition originated from Germany and was introduced in Sweden during the middle ages. Saint Walpurga, an abbess at a monastery during the 700s, was declared a saint on May 1 during the 1400s and has since then been celebrated on May 1 by the Germans,  originally calling the holiday "Walpurgisnacht".
The name, Walpurgis, inspired the Swedes to name the holiday, Valborg.
Why do Swedes light bonfires and use fireworks?
There is more than one theory about this – the most accepted one being that May 1 was considered a day in which evil spirits and creatures from hell, such as witches, would be among the people and more empowered.
Because of this, people would light big bonfires in the hopes that it would frighten the witches and satanic creatures away. Another theory claims that it originated from a time when people were forbidden to ring the church bells. In order to gather together, they would light large bonfires instead.


Nowadays, Swedes celebrate Valborg as a way to welcome spring. The day also happens to fall on the same day as our king Carl XVI Gustaf's birthday, which is a celebration in itself.
Every year, the largest outdoor zoo in Sweden, Skansen, lights a large fire and welcomes university choirs to sing for the Stockholmers who gather together to celebrate.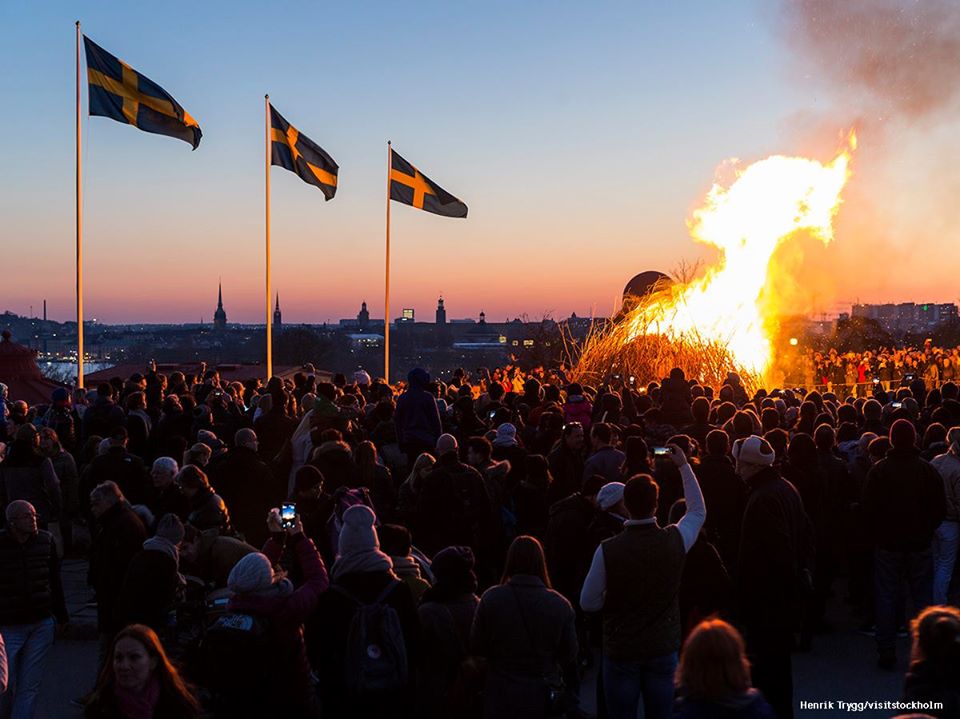 "Glad Valborg", Happy Birthday to our king, and welcome spring!
This article was originally published on April 30, 2018.