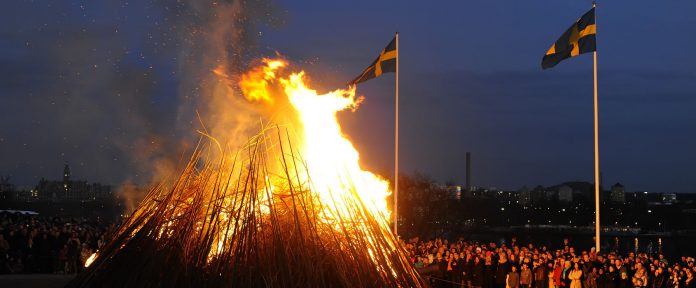 While April 30th may seem like an ordinary day to most of the world, the Swedes know it as 'Valborgsmässoafton' – a day steeped in mythology, tradition, and sheer fun. And as luck would have it, the King's birthday also happens to fall on this festive occasion.
Valborg, a centuries-old Swedish custom, is marked by lighting up towering bonfires, singing spring-inspired melodies, setting off fireworks, and for the young-at-heart, indulging in a bit of revelry.
While the Swedes celebrate Valborg with religious fervor, not many can articulate the origins behind this beloved tradition. Nevertheless, its enduring popularity is a testament to how the festivities have transcended time and become an integral part of Swedish culture.
If you find yourself among the bewildered masses still in the dark about the roots of Valborg, fear not! Swedes in the States have got your back with a comprehensive rundown:



The Valborg tradition originated in Germany and was introduced in Sweden during the Middle Ages. Saint Walpurga, an abbess at a monastery during the 8th century, was declared a saint on May 1st during the 1400s and has since been celebrated on May 1st by the Germans, originally calling the holiday 'Walpurgisnacht'. The name Walpurgis inspired the Swedes to name their holiday Valborg.
Why do Swedes light bonfires and blast fireworks?
Well, there's more than one theory behind it. The most widely accepted explanation is that May 1st was believed to be a day when evil spirits and creatures, including witches, roamed the land, among people and were the most powerful.
To ward off these evil forces, people would light massive bonfires in the hopes of scaring them away. Another theory suggests that the tradition originated during a time when ringing church bells was banned. In order to gather together, they would light large bonfires instead.


Nowadays, Swedes celebrate Valborg as a way to welcome spring. The day also happens to fall on the same day as our King Carl XVI Gustaf's birthday, which is a celebration in itself.
READ:10 facts about King Carl XVI Gustaf of Sweden
Every year, the largest outdoor zoo in Sweden, Skansen, lights a large fire and welcomes university choirs to sing for the Stockholmers who gather together to celebrate.
In addition to Skansen's festivities, Valborg celebrations across the country usually involve children's clubs such as the scouts or sports teams joining hands together with the local community to light and watch bonfires.
However, if you are a teenage parent, Valborg might be a slightly stressful day, as young adults often stay up till sunrise to celebrate.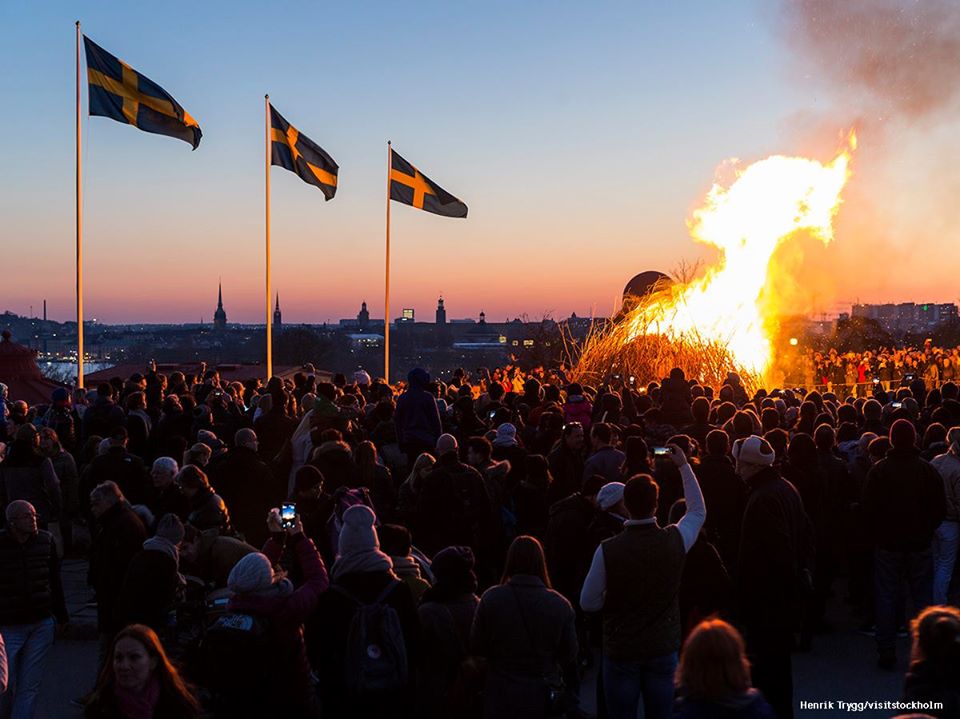 "Glad Valborg", Happy Birthday to our king, and welcome spring!
This article was originally published on April 30, 2018. It was last updated on April 30, 2023.