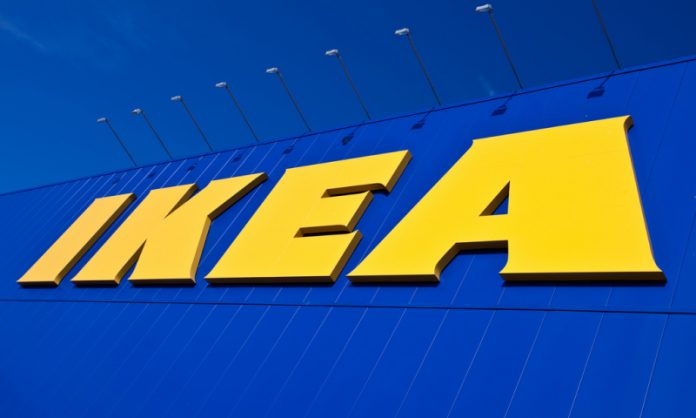 IKEA recently announced at the sustainability event, ONE HOME, ONE PLANET, plans to start testing out leasing solutions on furniture by the year 2020. 
The leasing experiment was created as a response to research, made by IKEA, in order to better meet customers needs, while being more sustainable. The Swedish furniture giant has previously stated that it has an ambition of becoming a climate positive business by 2030 – reducing greenhouse gas emissions, by making all their products from renewable and recyclable materials and removing all single-use plastic products from their home furnishing range and restaurants.
Included in their 2030 sustainability goal is the promise to become circular, meaning that it will follow circular design principles to be re-used, repaired, upgraded and recycled from the start.
Jesper Broding, the CEO of Ingka Group, said in a statement: "Our future success will lie in our ability to reshape and improve our business model in all aspects. Testing out opportunities for leasing offers is one of the ways we are challenging ourselves to deliver on our transformation strategy, and become a more affordable, accessible and sustainable business. Climate change and unsustainable consumption are among the biggest challenges we face in society – business development like this shows how we are working hard to deliver to our vision to create a better everyday life for the many people,"
The leasing explorations and tests will be initiated in Sweden, the Netherlands, Switzerland, and Poland, with the aim to ultimately create subscription-based leasing offers. This would give IKEA the option of maintaining ownership in order to properly ensure that products follow a circular lifecycle.
Pia Heidenmark Cook, Chief Sustainability Officer, at Ingka Group, says: "We know from our research that people's behavior and relationship to things are changing – as small space living becomes more common, and people are becoming more conscious of their impact on the planet, they want to be less wasteful and are looking for help to prolong the life of their belongings. This is a huge opportunity for us to bring together our life at home knowledge and commitment to sustainable living in a way that is highly relevant for many customers around the world,"
Last year,  8.7 million IKEA products were re-packed, with the aim of being re-sold, instead of being wasted.
You can read IKEA's full press release here.