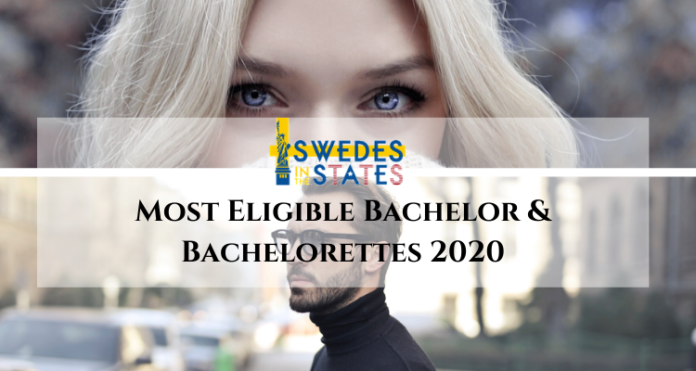 Swedes in the States are looking for the most wanted bachelors and bachelorettes!

In time for Valentine's Day, we are introducing a new, fun and lighthearted concept for our readers to participate in. Starting today and running until the 13th of February, Swedes in the States readers will have the chance to nominate and vote for their favorite Nordic bachelor and/or bachelorette for consideration.

We are searching far and wide for the most interesting, kind, gorgeous, desired, talented, (you fill in the blank!) Nordic bachelor and bachelorettes based in the States … and we need your help!
Since it is hard to establish a set rule as to who is single, in a relationship, whether it's complicated or really not that complicated at all, we are for the sake of simplicity going straight of the dictionary term for bachelor and bachelorette, which is a "man (or woman) who is not married." This is regardless of their current relationship status, which means that the candidate may be in a relationship – just as long as they are not married.

CANDIDATE REQUIREMENTS
The requirements are that the candidate:
Must currently be unmarried
Must hold a Nordic passport (dual citizens accepted)
Must primarily be based in the United States
All entries are anonymous, and must be submitted at the following form:
A list of 10 bachelors and bachelorettes will be chosen based on our readers' votes by February 13, 2020. Swedes in the States and Söderberg Media reserves the right, at the company's discretion, to modify the results, as needed.