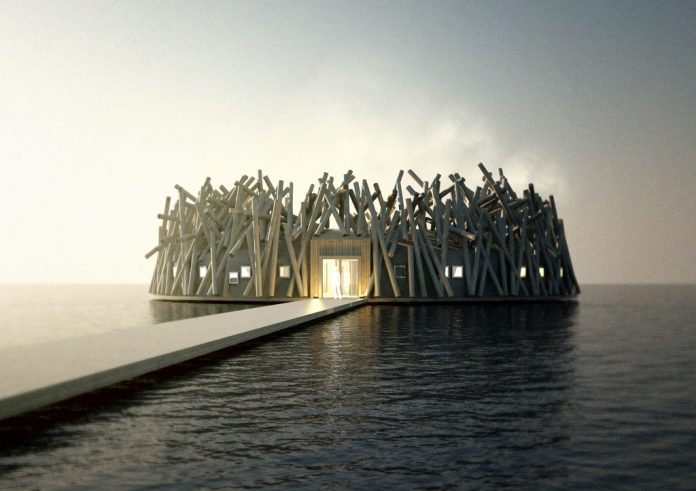 National Geographic published its list of the world's best new hotels: The Big Sleep Awards at the end of 2020. Three Nordic hotels found their way to the list, only adding to the travel fever we are all probably already having.
The list was divided into 16 different categories. Perhaps not too surprising – two Swedish hotels took home the number one spot in the categories Snow Queen and Designer Den. A Danish hotel was awarded runner-up in the category Comeback Kid.
Niehku Mountain Villa, Swedish Lapland, Sweden
Category: SNOW QUEEN
Winner

National Geographics motivation: "The world's most northerly heli-ski hotel, Niehku Mountain Villa is set some 125 miles above the Arctic Circle in a revamped railway building from the 1900s. This 14-room hangout for hardcore ski fans was reborn from a roundhouse workshop servicing the legendary Iron Ore train line that skirts the nearby Norwegian border. There's ski touring in March, and heli-skiing from March to May among the 6,867ft heights of Mount Kebnekaise, Sweden's tallest mountain. If that wasn't enough then there are some 60 other skiable peaks and glaciers, including round-the-clock down-hilling under the midnight spring sun. All this action is more than enough to merit a session in Niehku's sauna, before having a massage and delving into the 500-bottle vintage wine cellar. 'Neihku', in local Sami, means 'dream' — a fitting name for this fantastical Arctic escape. Doubles from SEK46,000 (£4,000), full-board, including three-days' heli-skiing."
 

 

View this post on Instagram

 
---
Arctic Bath, Swedish Lapland, Sweden
Category: DESIGN DEN
Winner

National Geographics motivation: "In the pantheon of hold-the-phone hotel designs, Arctic Bath takes some beating. Hidden in the forest of northern Sweden, architect Bertil Harström (part-mastermind behind the equally bombastic Treehotel, just through the woods) has envisioned a breathtakingly brilliant, floating bird's nest-like structure, inspired by the timber that used to be transported downriver. Surrounding a giant oval ice bath, this wooden centerpiece is home to saunas, a steam room, and hot tubs, with half a dozen floating guest cabins near the water's edge and another six larger spaces on the tree-lined shore. Though it's open year-round — with summer the perfect time to discover this part of the world's famous midnight sun — Arctic Bath truly comes into its own in winter. That's when the Lule river, on which the overwater spa stands, freezes over and the bravest guests can chance a post-sauna dip in the icy waters, before retreating to their own nest to watch the Northern Lights shimmer overhead. Jump in, the water's lovely. From SEK9,354 (£820), half-board."
 

 

View this post on Instagram

 
---
Villa Copenhagen, Copenhagen
Category: COMEBACK KID
Runner up

National Geographics motivation: "Billing itself as a temporary home for 'the adventurous, the socially conscious and quality-oriented', this palatial property was once the headquarters of the Danish Post Office. Reimagined as a glamorous inner-city bolthole, it holds up a mirror to one of Europe's most eco-friendly and stylish cities with its sumptuous atrium, rooftop pool bar, and 390 stately-yet-modern bedrooms. Best of all, it's just 15 minutes from the airport. From DKK1,971 (£217)"
 

 

View this post on Instagram

 
You can see the full list of hotels here: The Big Sleep Awards 2020: 48 of the world's best new hotels.
This article was originally published on October 22, 2020.