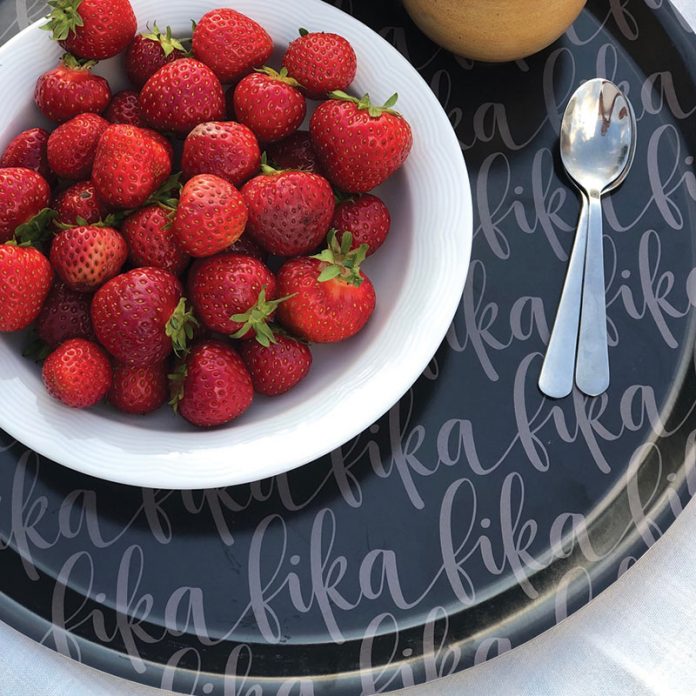 Not many of you could have missed every Swede living in the States' favorite boutique design company, Love, STHLM. Their minimalistic and stylish pieces of art can be found on posters, cups, stationery, and more. You can feel the homage and love for Sweden in every product, which happens to be the home country of Karin Rosenquist-Schager, the graphic designer and founder of Love, STHLM.
Karin recently released a collection for Love, STHLM, inspired by Swedish summers but perfect for all-year-round usage.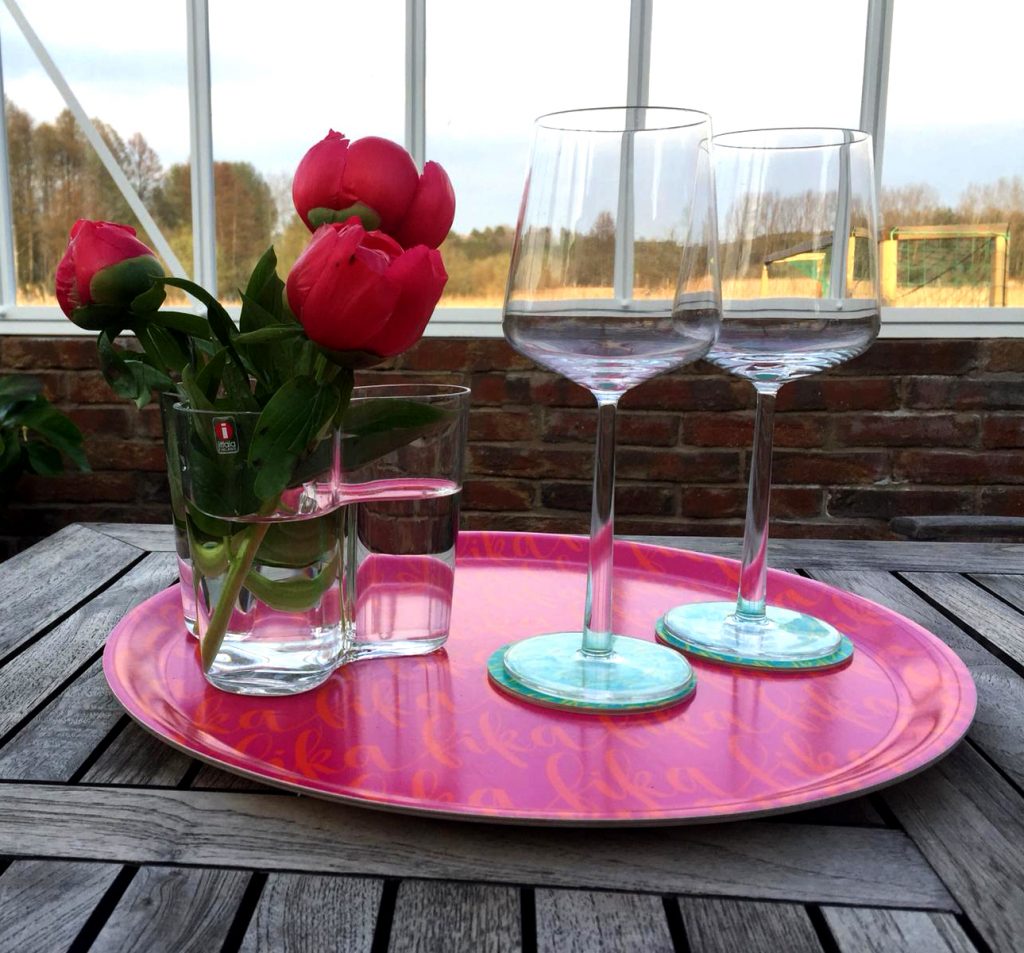 The new collection, aptly titled Sommartid (Summertime), features trays with the well-known Swedish word "fika" written across (comes in black and pink), as well as two sets of "skål" coasters (in black and multicolored). But perhaps what sets this specific collection apart from other previous collections, is the fact that it is entirely eco-friendly and made from pressed birch tree from the deepest woods of Småland in central Sweden.
Karin notes that her new collection was directly inspired by the warm and vibrant colors of "beautiful summer days and nights in Sweden." She goes on to reminisce, "Everything that blooms around you; the trees and the flowers, the surrounding water and the beautiful long summer evenings. The light that is so special."
About the two popular Swedish words — fika and skål — that are a common theme in Love, STHLM's collections, Karin says:
"They are words we tend to use more often than not; they come as naturally as actually having that cup of coffee with a friend. But the words have also turned into something more trendy here in the States, where fika is now becoming more of a concept…"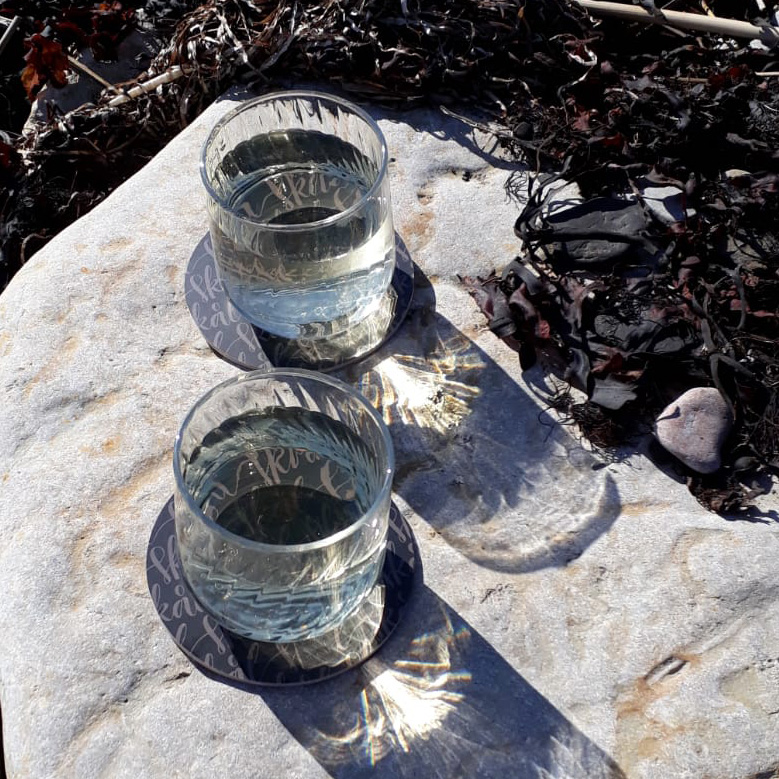 For her, these two words were inspired by her time with friends and family during those long summer evenings: "My thoughts went to the time right after dinner, when you enjoy a cup of coffee or a cocktail outside in the garden. Maybe watching the sunset or fighting off mosquitoes, but you are there, with your family and friends, enjoying a fika or saying skål with a drink in your hand."
What about the design aspect of Love, STHLM's products?
Karin notes that she drew a lot of inspiration from her memories of Sweden. She grew up there, and even after moving to the States 20 years ago, she still visits almost every summer.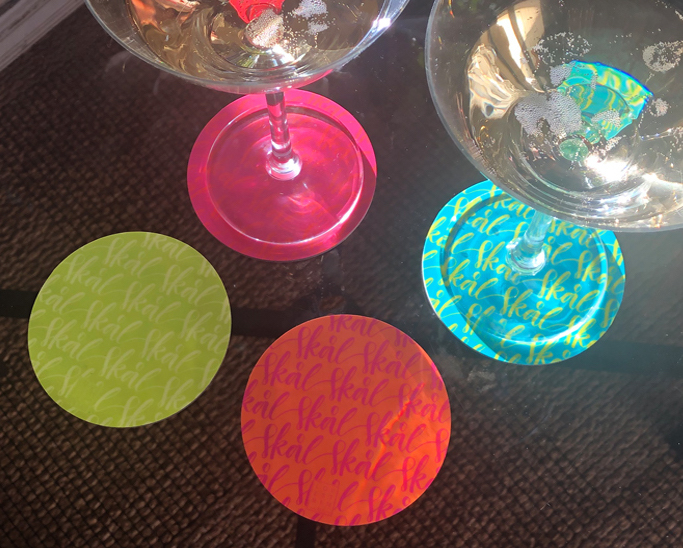 "I tend to design what I would want in my own home as a Swedish expat, but also as someone who can see herself living in Stockholm again one day. I really stand behind my designs, since the person I have in mind when I design is basically myself."
Taking one glance at Love, STHLM's website, you can see plenty of minimalistic, cool, and modern designs, whether it's a heartwarming greeting card with gold-pressed "Älskar Dig" (I love You) lettering or a humorous poster with "Fika: My Favorite F-Word" written across.
"As I am a calligrapher, using my handwriting for the words fika and skål in my designs were essential for me and the look and feel of Love, STHLM."
We couldn't agree more: the charming and playful calligraphy really sets these posters apart and make them a perfect centerpiece in any room.
Check out some of the products from Love, STHLM's Sommartid collection below:
–
–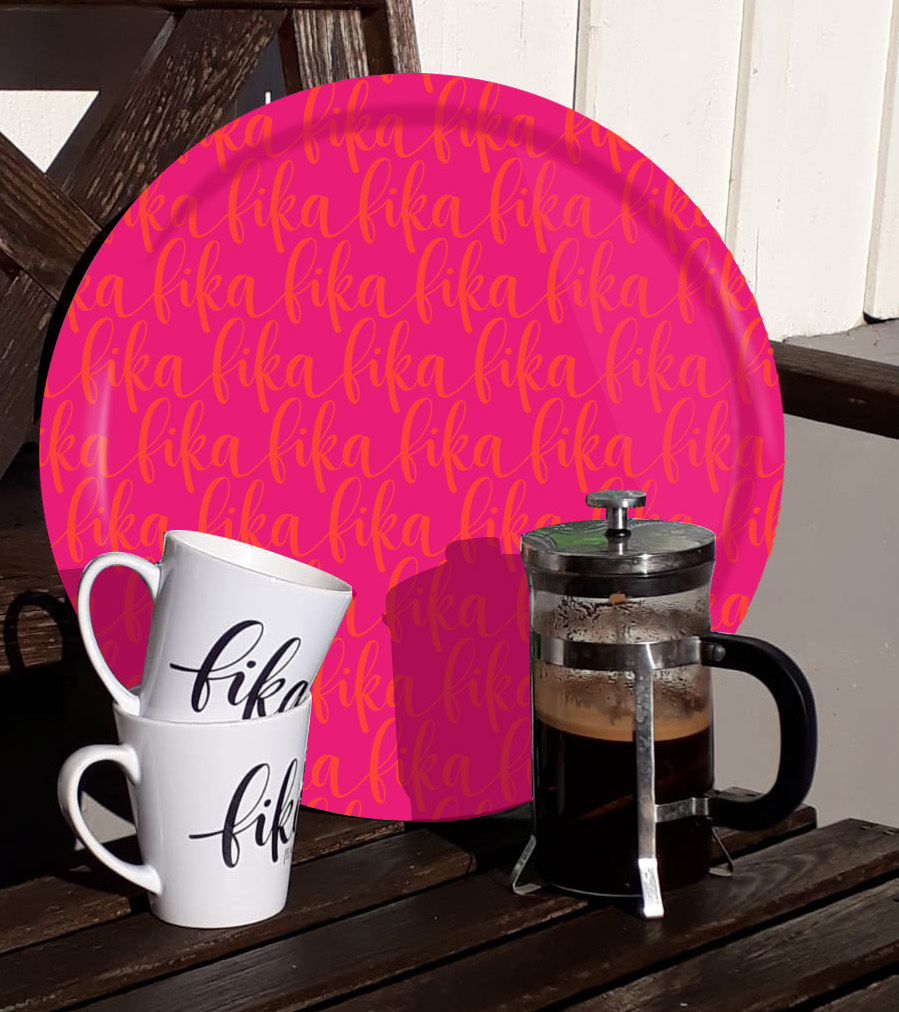 –