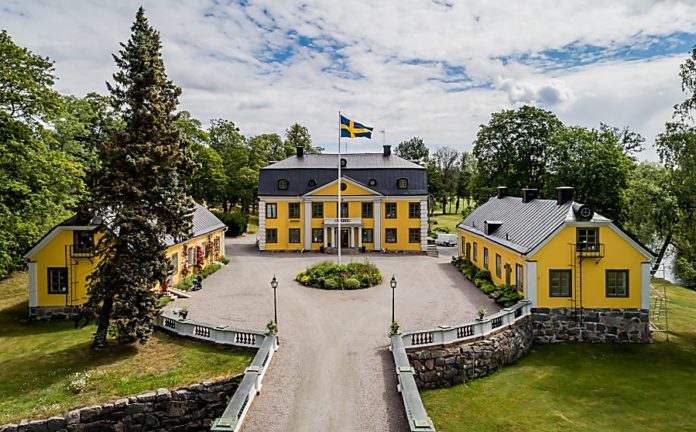 This article was originally published on January 10, 2020.
Skebo Manor has been called the most beautiful manor in the whole province of Uppland, in Sweden. And now it is for sale.

Price: 27 000 000 SEK, around $ 2.8 million
This gorgeous house, built in the 19th century, comes with vast lands and is set next to a lake in the Norrtälje, just a few hours outside of Stockholm. Take a look below to see how the ultimate Swedish dream house for sale. Who knows? Maybe you'll be the new lucky owner.
SkandiaMäklarna represents the listing, and you can find more info about the house on their website.
Image credit: Fisheye Norrtälje