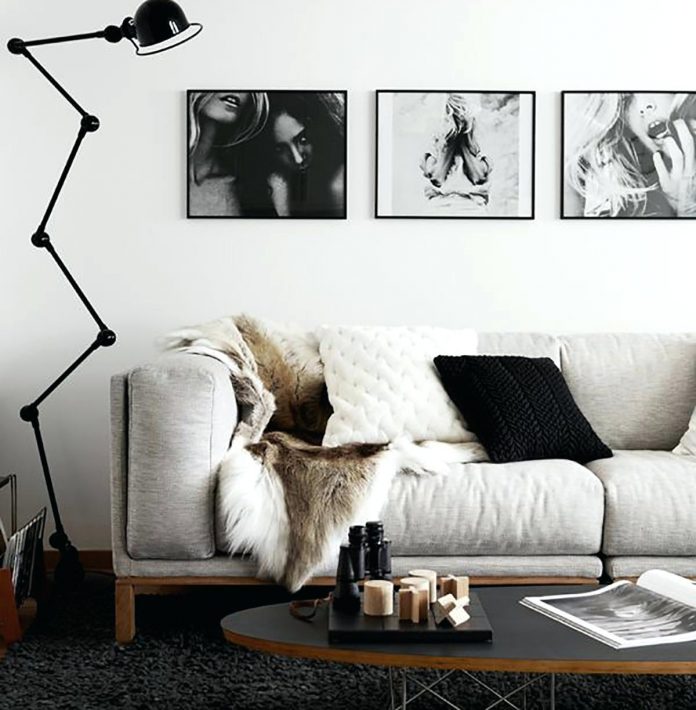 I'm sure we've all wondered how it's possible for Scandinavians, with their white walls and minimalist designs to still have some of the most beautiful, and ultra cozy and inviting homes?
Simple: It's Scandinavian design, and this is how you easily bring it in to your home!
—
HISTORY OF SCANDINAVIAN DESIGN
It seems like Scandinavian style is a recent trend: Even though the term "Scandinavian design" officially came from a design show that traveled around the United States and Canada from 1954 to 1957, its history started more than a century ago!
In the 1930's, when functionalism and Dadaism were flourishing, there were several exhibitions that showcased early Scandinavian style furniture. One of the earliest was the Stockholm Exhibition in 1930, where artists, designers, and companies showcased their latest creations.
After World War II, new ideas of democracy and freedom were spreading through Europe. There was a strong demand for design and furniture that everyone could access, and gone were the days of luxurious rococo designs (such as the ultra-fancy Victorian furniture). This was when Scandinavian design really began trending thanks to its beautiful, simple, clean designs, inspired by nature and the northern climate.
Although Scandinavian design went into decline between the 1980s to 2000s, it quickly made a comeback in the mid-2010s thanks to interior design and Scandinavian bloggers, showing off their homes on social media. As of now, #Scandistyle has more than 260,000 photos on Instagram (and counting!)
Thanks to its easy to follow format, clean lines, and minimalist chic style, Scandinavian design is something that everyone can do. Let's break down the elements of this style in the next section.
—
ELEMENTS OF SCANDINAVIAN DESIGN 
If Scandinavian design had to be described in only two words, they would be minimalism and functionality. With this in mind, let's break down the individual elements of this style:
White walls – Simple, clean, and the perfect starting point for Scandinavian style.
Neutral color palette – Shades of white, gray, and black are important for creating a cohesive and minimalist look…
Unexpected pops of color– … but that doesn't mean Scandinavian style can't have fun! Adding one or two colorful decorations still keeps the design on point but with an unexpected twist.
Natural textures – Wood, stone, concrete, tile, fur, brick, plants, and so on. Scandinavians are connected with nature, and even bring some of these elements into their interior design.
"Raw" elements – Speaking of elements, Scandinavians also like to work with what is already available. Many homes will have a lack of window treatments, carpets, and walls, which means you'll see natural wood floors, exposed brick walls, and original windows.
Simple and non-fussy layouts – To tie it all together, Scandinavian homes like simple, clutter-free, and cohesive interiors that emphasize an elegantly minimalist aesthetic.
—
SCANDINAVIAN DESIGN: HOW TO DO IT YOURSELF 
Now that we've covered the basics, let's dive into the fun part: decorating!
Here you'll find the exact products you need to start your Scandinavian home (or room!) plus a few styling tips. Scandinavian design also follows a Swedish concept called lagom, which literally translates to "just the right amount." It's better to underdo – rather than overdo –  your decorating.
Back to Basics 
Let's begin with the most basic element of Scandinavian style: clean and neutral colors. White, black, and 500 shades of gray are all you need to get started. Try to keep furniture and decor in this palette, like this simple, minimalist, white table or Eames-style chair.
SONGMCIS Minimalist White Table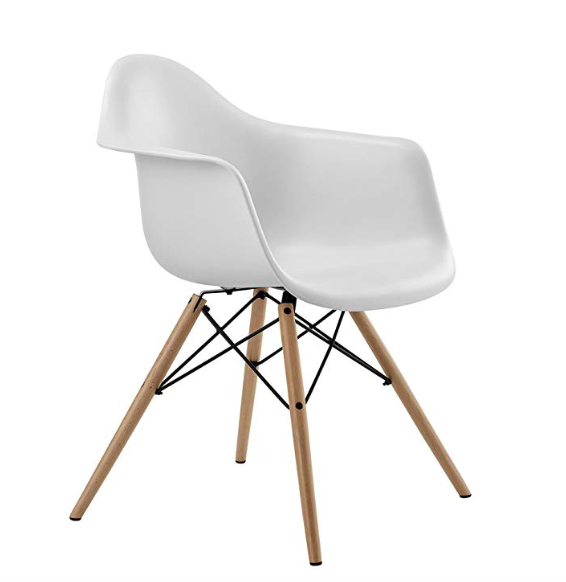 DHP Mid Century Modern Chair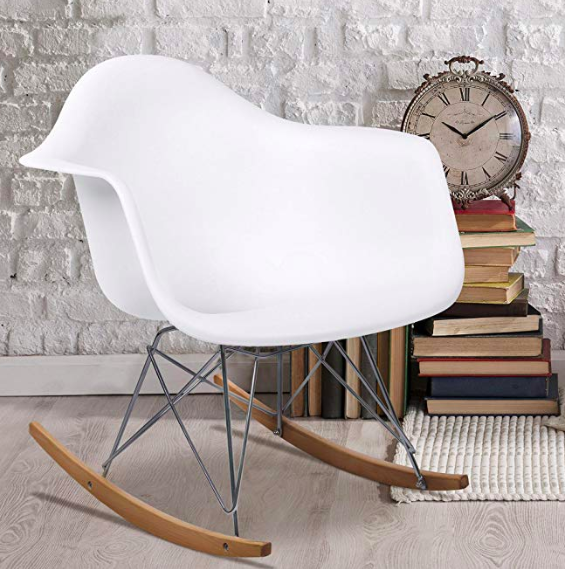 Mid-Century Contemporary Rocking Chair 
Cozy & Comfortable
For countries who have harshly cold winters, staying cozy and warm is essential. You'll see touches of fur and other warm materials in many Scandinavian homes, such as one-tone blankets, soft rugs, and plenty of plush pillows. Get the look with your own fur rug and blanket.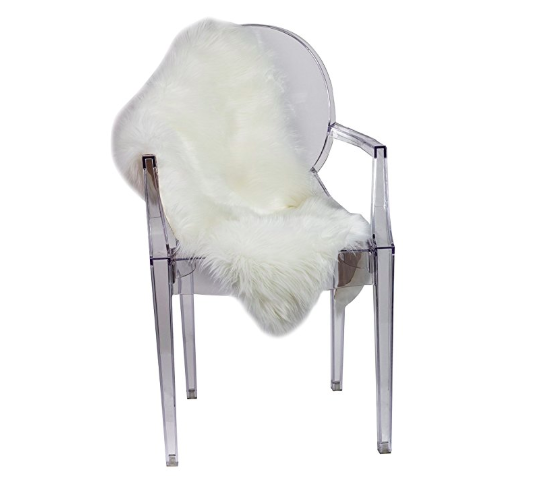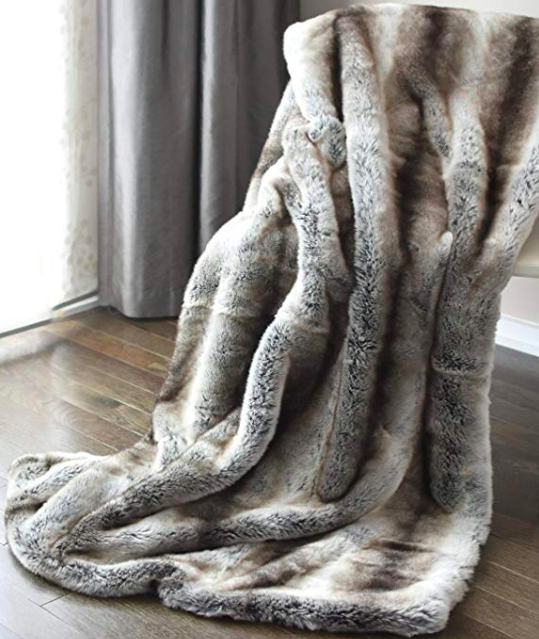 Design tip: Drape the fur rug over the white chair (previous tip) for maximum Scandi style!
Pops of Geometry 
In order to make the eye "walk" around the room, Scandinavians like to add little pops of geometry. If you're into gardening or plants, an easy way to do this is to add a terrarium with a cute succulent or cactus. Take it up a notch with this minimalist bed frame and chic wall sculptures.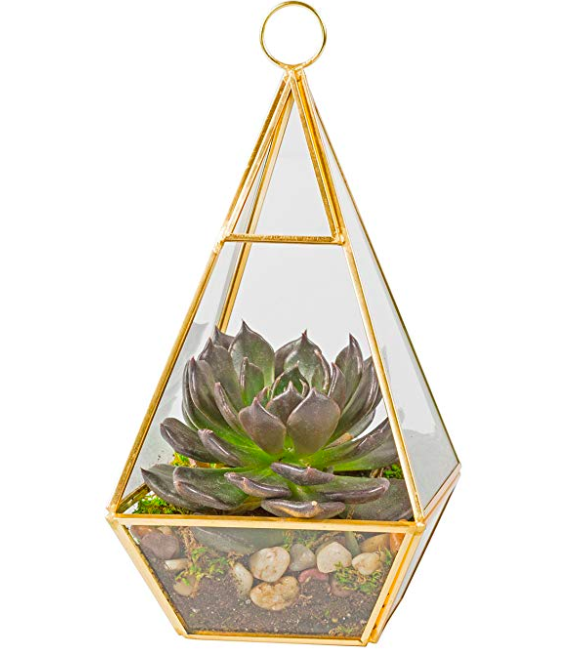 Deco Glass Terrarium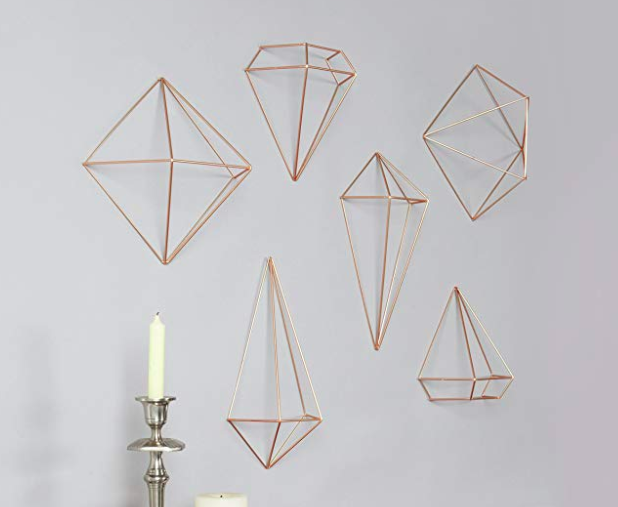 Umbra Prisma Decorative Accents
Form & Function
Don't judge a book by its cover: Scandinavian design is both stylish and functional. For example, take these cool floating shelves and add monochromatic posters or colorful little figures. If you want to up your interior design game, this metal garment rack belongs in your room.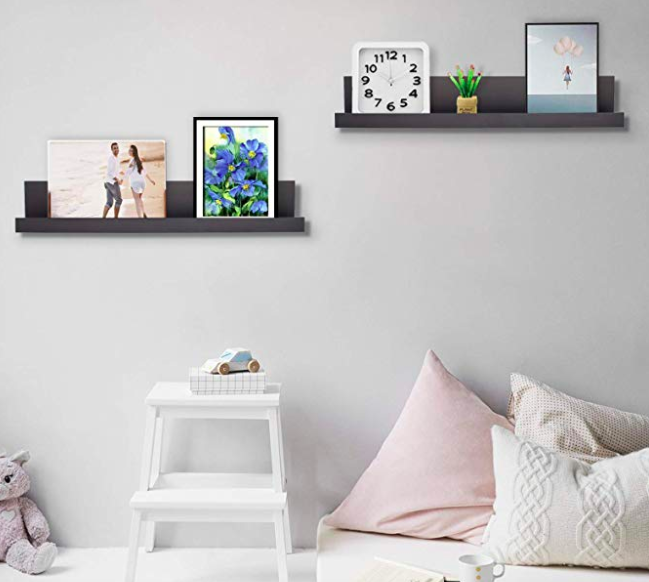 Coismo Floating Shelves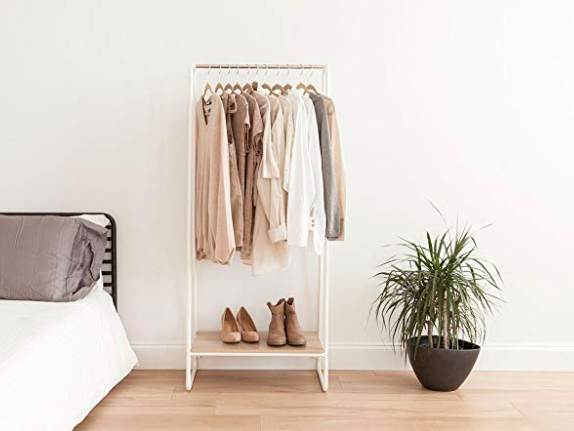 IRIS Metal Garment Rack
Natural & Artificial Light
Some Scandinavian countries only get a few hours of sunlight in the winter, which is why there's such an emphasis on natural and artificial light. Get the Scandi look with these sleek white aluminum hanging fixtures or this white pendant light, and add a touch of natural light with these neutral candles.
Get Elemental
Finish off your new Scandi home with natural elements like fur, wood, touches of metal (copper, silver, etc), marble, and more. One easy way to do this is to cover old tabletops with marble adhesive film, add a few metal cups, and hang this copper finish mirror above. Voila!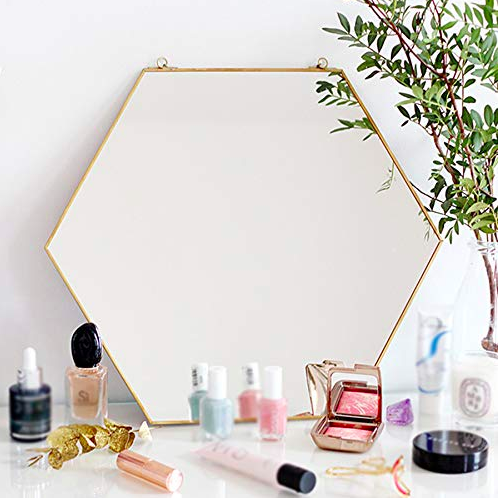 —
That's it for our Scandinavian design guide! Let us know what you think, and send photos if you decide to make your own #Scandistyle home 😉