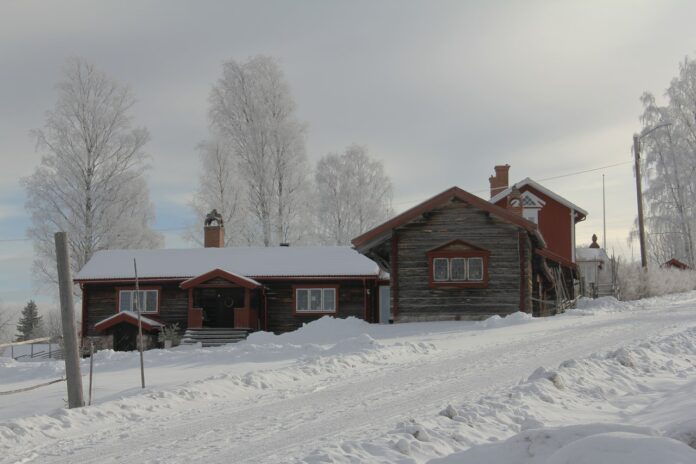 Sweden is a beautiful country. It's hot enough in the summer, so you can lie in the sun all day and bathe if you wish to do so. It's also cold enough in the wintertime, for you to ski and throw snowballs on your friends. But how do you invest in a house in Sweden, and how much does it cost? In this article, we´ll give you straight answers to those questions and more.
How do you buy a house in Sweden?
You can buy a house from Blocket.se, which is a Swedish marketplace that's comparable to Craigslist.com. Swedes usually use Blocket.se because they don't want to pay a commission to a realtor.
You can also buy a house via a realtor, which is the safest bet since the realtors usually help both the seller and the buyer out. The by far most popular website in Sweden for conventional housing listings is hemnet.se.
An inspected pointer when buying a house in Sweden is that it should be inspected by a licensed building engineer. The engineer inspects the whole house and writes a detailed report with possible issues and the price estimate for what it costs to fix them. Do not buy a house in Sweden unless it's inspected by a licensed professional.
Please note that you also must pay a property tax that costs about 7 500 SEK (about 850 USD) at the most, each year. You do not have to pay a property tax if you buy an apartment in Sweden.
Where do I buy a house in Sweden?
It's expensive to buy a residence in any of the major cities, i.e. Stockholm, Malmö, or Gothenburg. A house in a small town with approximately 10 to 15.000 inhabitants usually gives you the most bang for your bucks. A 30-year-old house in a small town usually costs about 1.500.000 SEK, which amounts to about 170.000 USD.
In all the major cities, you'll have to at least quadruple that amount in order to be able to buy a decent house.
How can I finance a house in Sweden?
1. Housing mortgage loans (2 % interest)
If you don't mind putting up your house as a deposit, a housing mortgage loan is the way to go. The rent is low but note that you must make a lot of money to be approved for these kinds of loans. The Swedish government also has a going law, that says that you can't get approved for a house mortgage if you need to take a loan that exceeds 85 % of the value of the house.
Rules for amortization in Sweden (simplified)
2. Loans without security (7,5 % interest)
You can take a "blancolån" (loan without security) for an annual interest rate of roughly 7,5 percent. You do not have to pawn your house to get these kinds of loans, and you can usually loan about 600.000 kr (68.000 USD) which is enough to buy a small cabin in the northern parts of Sweden.
There's also a law about amortization that is active in Sweden, that came into play after the US (and global) banking crisis in 2008. These are the amortization rules you must abide by if you want to take a housing loan in Sweden. You can read more about the specifics at Konsumenternas.se.
3. Personal / Payday loans (35 % interest)
You can but shouldn't buy a house with a snabblån (Eng. fast loan/payday loan). The interest is way too high, and you can only borrow about 50.000 SEK which amounts to about 5.600 USD. Investopedia is a great resource if you want to know more about how payday loans work.
And if you want to see an overview and compare personal loans, the Swedish website Lånea is a good choice. Lånea is a popular comparison website for financial products.