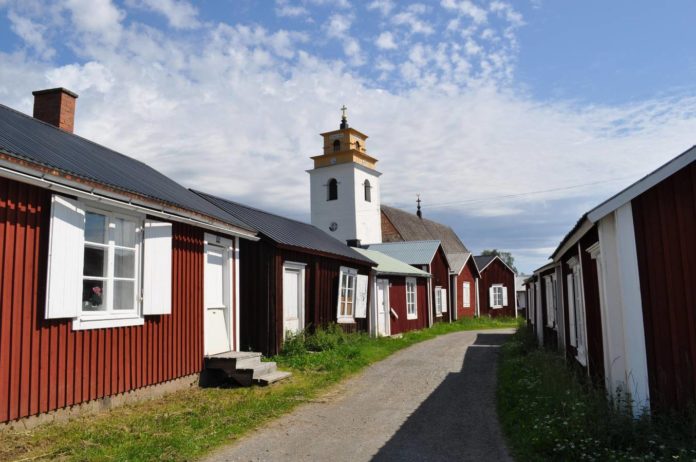 Each country has its own unique and historical sites, and Sweden is no different. In fact, it has 15 UNESCO World Heritage sites!
In order to be designated as a World Heritage Site, a place must have cultural, historical, scientific, or other forms of significance. The 15 sites in Sweden are colorful and varied, from the royal palace to rock carvings, mountains, and even a cemetery.
From North to south and east to west, let's take a journey and learn more about the UNESCO World Heritage sites in Sweden!
Royal Domain of Drottningholm —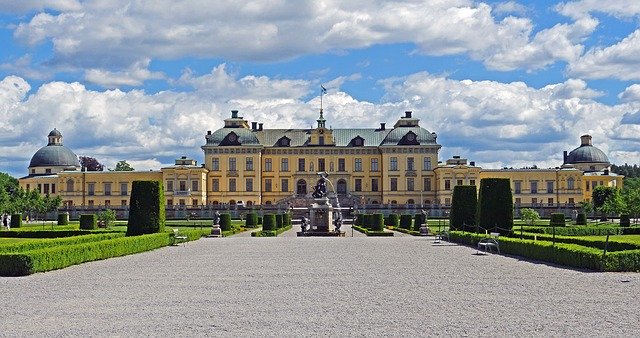 Location: Stockholm
Engelsberg Ironworks —
Location: Västmanland
The cheerful red building known as the Engelsberg Ironworks plant comes in at number three on our list. The original building was built in 1681 by Per Larsson Gyllenhöök and was one of the most modern iron plants in the 18th century. The well-preserved grounds include a beautiful manor house, the inspector's house, and the smelting house with the original blast furnace.
Rock Carvings in Tanum —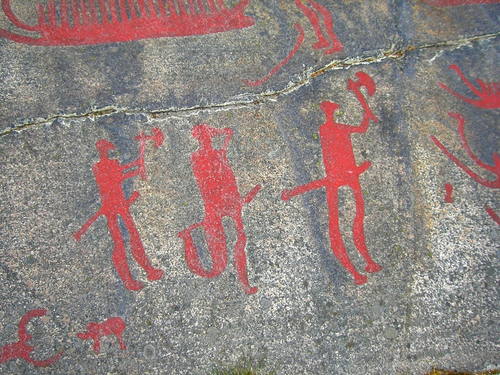 Location: Västra Götaland
Most people might associate cave paintings with Australia or Spain, but did you know that Sweden has its own prehistoric art? The Tanum petroglyphs contain more than 600 panels of various scenes — from animals to day-to-day life, ships, weapons, and more — across a 25-kilometer stretch. Unfortunately, the rock carvings are endangered due to previous bouts of acid rain and are usually covered either permanently or during most of the year.
Skogskyrkogården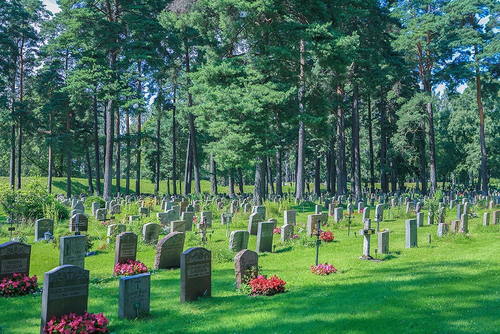 Location: Stockholm
Skogskyrkogården, which translates to "The Woodland Cemetery," came about in an interesting way: it was originally selected as the winner in a sort of cemetery design contest. The judges were won over by the architects' use of the natural landscapes, tranquil beauty, and a peaceful atmosphere. In fact, Skogskyrkogården had a profound influence on cemeteries that came after it and was referred to as an ideal model.
The Skogskyrkogården can be likened to the famous Westwood Village Memorial Cemetery in Hollywood because of the celebrities buried there, including actress Greta Garbo and Ivar Lo-Johansson. DJ Avicii's funeral was held at Skogskyrkogården before being moved to another cemetery.
Hanseatic Town of Visby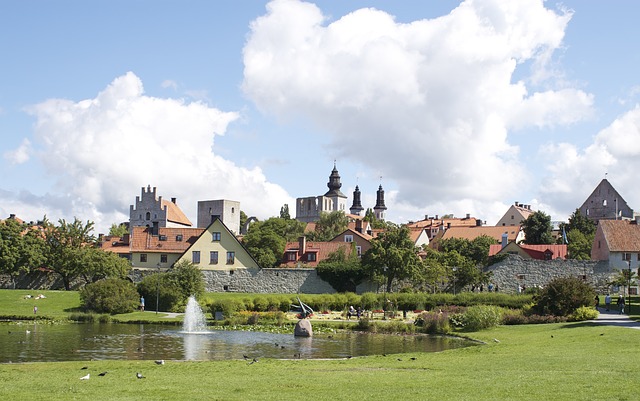 Location: Gotland
The Hanseatic city of Visby makes its way onto the UNESCO World Heritage list because it is arguably the best-preserved medieval city in all of Scandinavia. Some of the most popular historical remains include the 3.4 km-long town wall that encircles the city center, as well as ruins of churches and old houses. Due to this, Visby is sometimes called "The City of Ruins."
Visby is also a very popular vacation destination for Swedes during the summer and receives plenty of tourists every year thanks to its position as a 'must visit' place in Sweden. We agree — and highly recommend visiting this charming city!
Laponian Area
Location: Norrbotten
Straddled within the Subarctic Birchwoods and the West Eurasian Taiga, the Laponian area is one of Sweden's best examples of beautiful and unspoiled nature. Thanks to its diverse and enormous landscape, it is the world's largest unmodified nature area to be still cultured by natives, the Sami people. With over 9,400 square kilometers (3,600 sq mi), travelers can see plains, plateaus, mountains, lakes, rivers, and maybe even a reindeer or two!
Naval Port of Karlskrona
Location: Blekinge
Karlskrona is most popularly known as Sweden's naval town, as it is the last remaining base of the Swedish Coast Guard. The city is the only baroque city in Sweden and has a romantic history, as it was originally modeled after Rome and Versailles. The jewel of Karlskrona is its naval museum, which gives travelers a look into the interesting history of the Swedish navy and even has one of the world's largest ships "parked" outside.
Church Town of Gammelstad, Luleå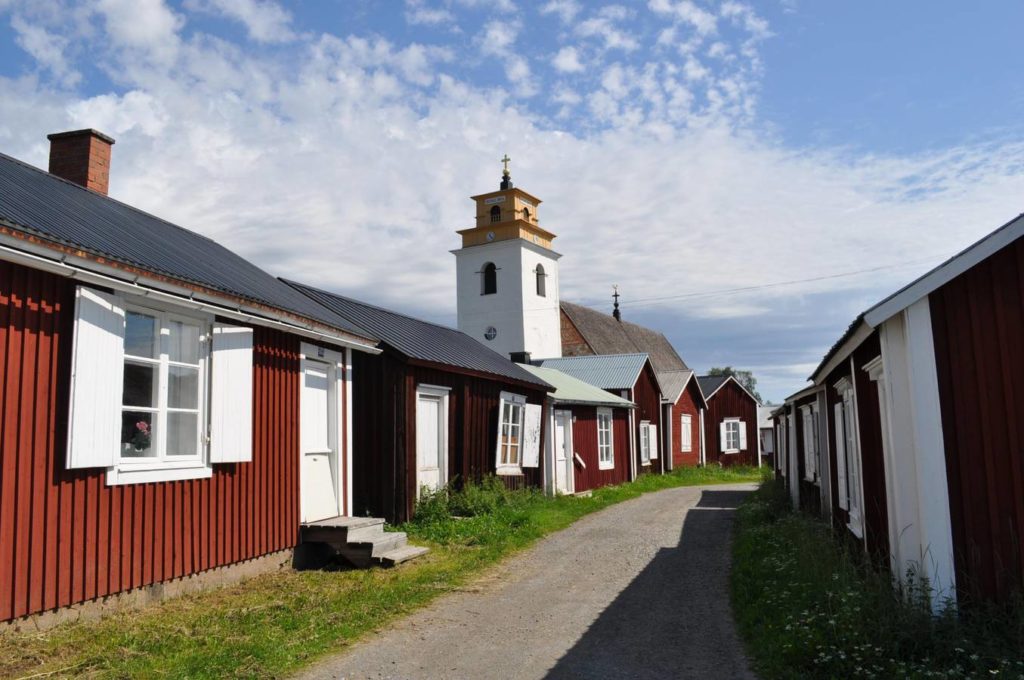 Location: Norrbotten
The Gammelstad Church Town (Gammelstads kyrkstad in Swedish) is a charming town full of antique red and white buildings situated near the city of Luleå, Sweden. However, these aren't just any regular buildings — they've stood the test of time since the 15th century!
In fact, the Church Town of Gammelstad is one of the best-preserved examples of church towns that were once-popular in Scandinavia. There are a total of 520 buildings within the town, which includes 404 church cottages divided and 116 other buildings. This town was so popular that worshippers from other cities would travel kilometers to go to the service on Sunday. They would stay in the houses for another day or two because they could not return home the same day due to the distance and difficult traveling conditions. Gammelstad was a popular place to meet friends and acquaintances from other villages — and nowadays, it's a popular place to visit with friends!
Agricultural Landscape of Southern Öland
Location: Kalmar
Stora Alvaret is a limestone plain that made its way onto the World Heritage Site list due to its extraordinary biodiversity and prehistory. Some interesting points of interest include the Gettlinge Gravefield, which contains large standing stones in the formation of a Viking stone ship; as well as Eketorp, an Iron Age fort full of history.
High Coast / Kvarken Archipelago
Location: Västernorrland
The Kvarken Archipelago separates Sweden from Finland and is a fantastic place for nature lovers. The most popular places to visit in the High Coast include popular hiking spots such as Skule Mountain, Skuleskogen National Park, and the islands Ulvön and Trysunda. In fact, this region has been noted as one of the best hiking regions in the entire country.
Mining Area of the Great Copper Mountain in Falun
Location: Dalarna
The Falun Mine operated for more than a millennium and was a source of revenue for Sweden, as it produced as much as two-thirds of Europe's copper needs. It even helped fund many of Sweden's wars in the 1600s. Nowadays, the mine is a museum that displays exhibitions about the history of the mine, as well as machinery, tools, and portraits of the people who contributed to the mine.
Birka and Hovgården —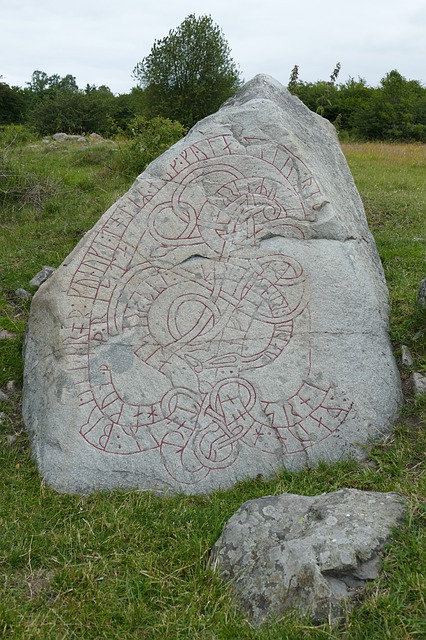 Location: Stockholm
Birka and Hovgården are known as the "Viking Islands" thanks to their history as an important Viking trading center. Goods from all over Scandinavia, Central Europe, Eastern Europe, and even Asia passed through this post for more than 200 years before it was abandoned around AD 975. Nowadays, travelers can take a leisurely ferry from Stockholm and explore the islands.
Grimeton Radio Station, Varberg
Location: Halland
The Grimeton Radio Station is located in southern Sweden and is a telegraphy station built in the 1920s. It was used as an important tool in order to transmit telegrams by Morse code to North America and other countries. During World War 2, it was Sweden's only telecommunication link with the rest of the world and tremendously helped inform Swedes about the events and news going on in neighboring countries.
Struve Geodetic Arc
Location: Norrbotten
The Struve Geodetic Arc is an interesting entry on the UNESCO World Heritage list because it passes across 10 countries — including Sweden!
The Struve Geodetic Arc is a chain of survey triangulations stretching from its northernmost point, Fuglenes, in Norway, to its southernmost point near the Black Sea in Ukraine.
It stretches over 2,820 km and helped contribute to the first accurate measurement of a meridian. There are 34 plaques across the ten countries to commemorate the Arc, with four in Sweden. They include those in Pajtas-vaara in Kiruna, "Kerrojupukka" (Jupukka) in Pajala, Pullinki in Övertorneå, and "Perra-vaara" (Perävaara) in Haparanda.
Decorated Farmhouses of Hälsingland
Location: Gävleborg
Last but certainly not least, we have the decorated farmhouses in Hälsingland province.
The farmhouses are a perfect example of traditional Swedish construction techniques that were used back in the day. Nowhere else in the world is there such a large collection of farms such as those in Hälsingland. The farmhouses themselves are large and would often house several generations of families. Nowadays, there are around 1,000 farmhouses in Hälsingland province.
That's all for our virtual trip to Sweden! Which of these UNESCO sites did you like the most? Would you travel to any? Let us know in the comments below!
Featured image: Gammelstad Visitor Centre
This article was originally published on June 7, 2020.