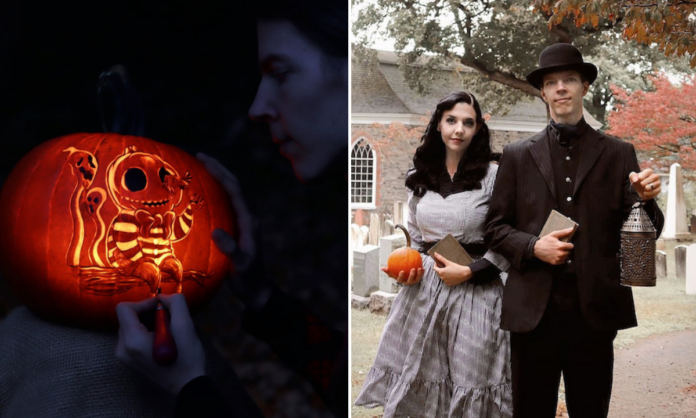 Jonas LG Karlsson lives with his wife, Lindsay, in the small town of Sleepy Hollow in New York. Via their youtube and social media channels, 'It's a Charming Life', they share their day-to-day cottagecore life with mindfulness and slow living at the center of their lifestyle. Living in a small cottage next to a cemetery equally adds to the excitement for viewers who are into all things spooky.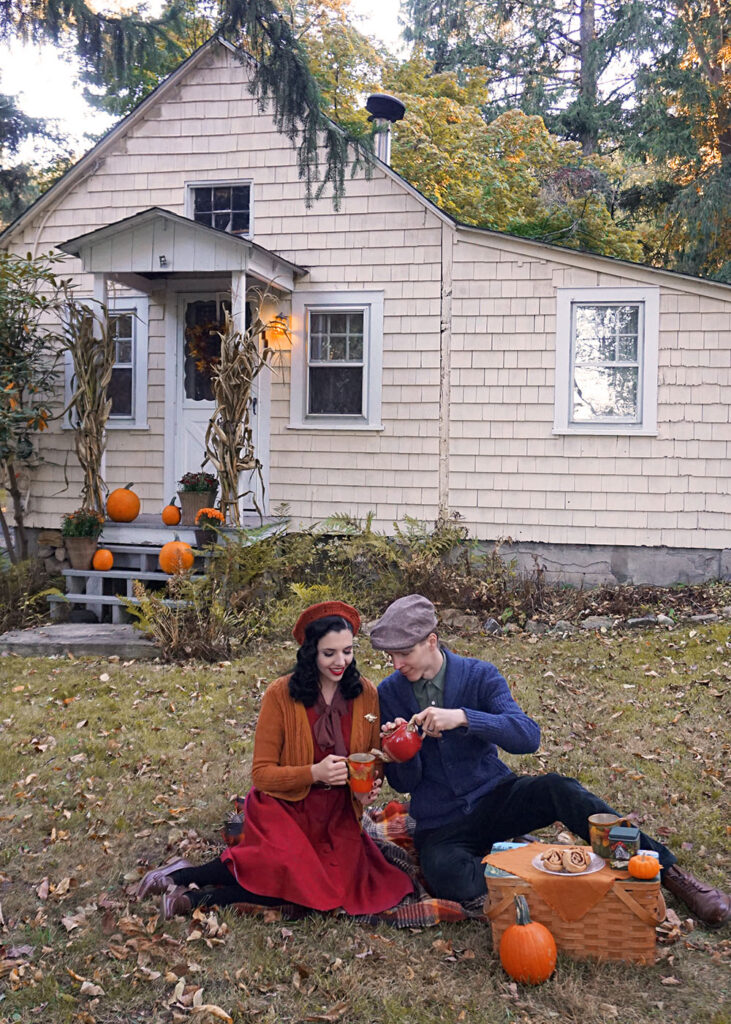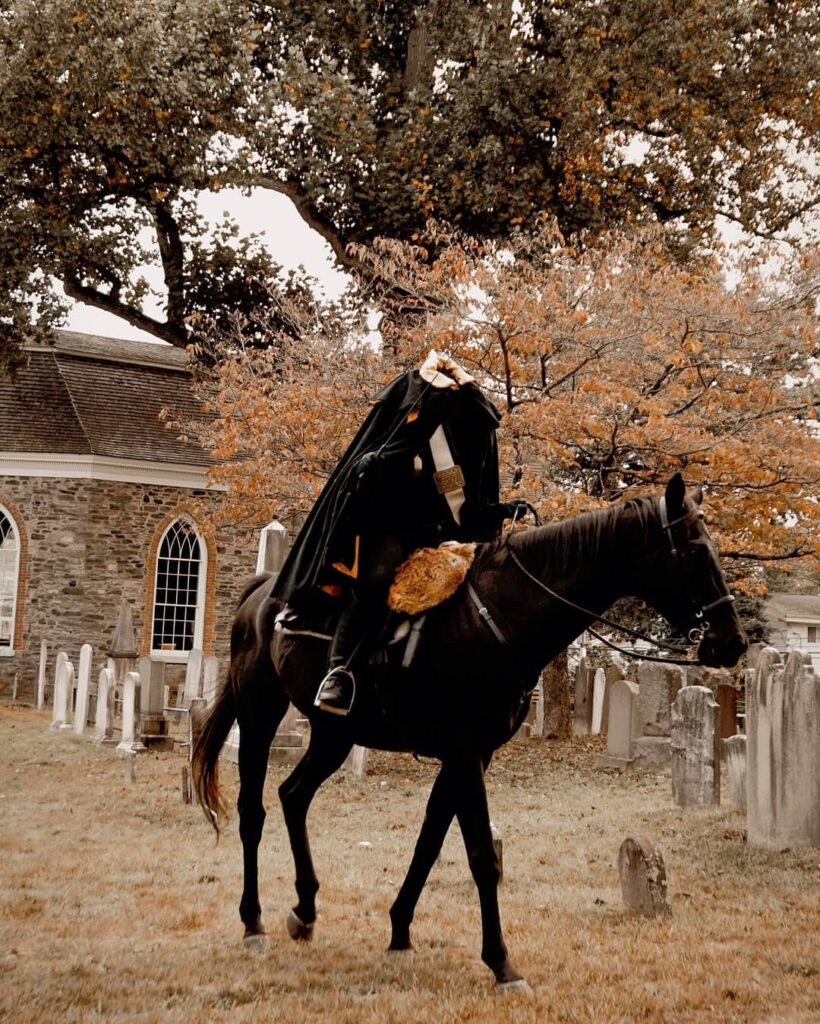 Professional Pumpkin Carver during the fall season, artist and illustrator all year round, we were curious how a Swede from Nyköping ended up in Sleepy Hollow, and what the simple life in, perhaps one of the spookiest towns in the United States, looks like.
From Nyköping to Sleepy Hollow, why did you decide to leave Sweden for the United States?
It all started when I met my wife, who is from California. We spent our three first married years living in my hometown in Sweden. After both great times and one and another culture shock, we decided to try out California for a while. While there I got a seasonal job, my first American job ever, as a Pumpkin Carver, which is pretty exotic for a Swede that did not really grow up with Halloween, or pumpkins either for that matter.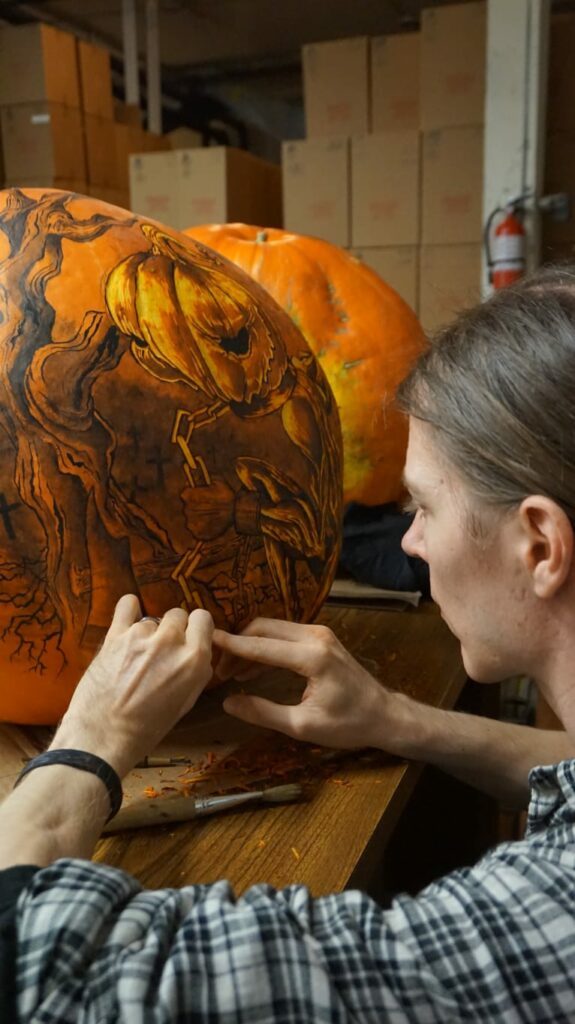 After the job was over, we tried to get on our feet but had some tribulations and decided to relocate to the east coast. To not become homeless we volunteered at some historical B&Bs, while we figured out our life. As the next Halloween season came closer, I was in contact with the pumpkin studio that hired me for their shows in California the year before, as they happened to be located in NY. It was pretty good timing to go from one pumpkin to another. You might say that Halloween brought us to Sleepy Hollow.
How did you and your wife meet?
We meet online through a mutual friend that I had gone to school with 10 years earlier, and that my wife just had met while traveling to Finland. Since we then had more of an "underground" appearance she thought "hey, I have a friend that dresses like you." As we started to talk, we pretty instantly knew we were soulmates and after traveling back and forth to each other for a while, we got engaged and then married.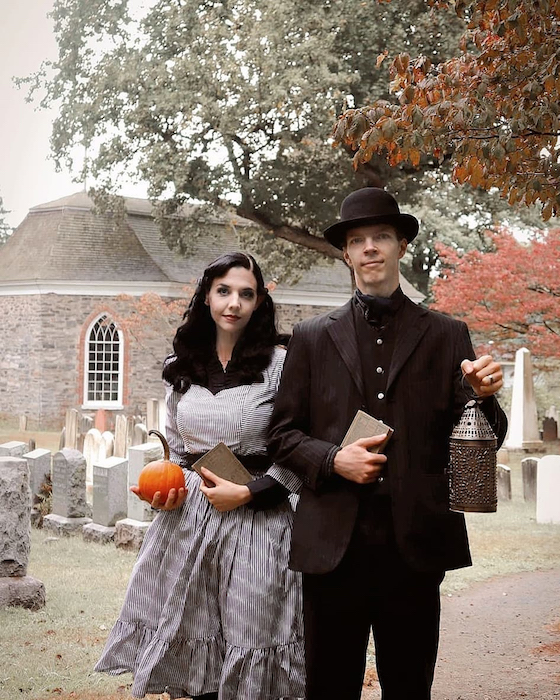 What does day-to-day life look like in Sleepy Hollow?
Since my wife grew up almost neighbor with Disneyland, I got introduced to the Disney version of "The Legend of Sleepy Hollow" before I knew there was a real town called Sleepy Hollow. It's very different experiencing the polished and "fairytaled" version of a place and then see the real deal. It's like watching a cartoon before you see the live-action of the same movie.
What I love with Sleepy Hollow is the real history that surrounds it. The European influences, especially the Dutch, as well as Washington Irving's legacy. (The author of "The Legend of Sleepy Hollow") People really love the Headless Horseman.
I think that people who don't really pay any attention to history and literature might see it as any random town, but you attract what you seek, I suppose. Strolling out from any hipster cafe you might suddenly get that sleepy whimsical feeling as if you suddenly got spirited away and landed directly in the old legend. Galloping sounds get closer and closer, but then you take a sip of your latte, and you're back in the modern world again.
What exactly does a professional pumpkin carver do? And who is your main clientele?
There are many different sorts of ways to be a professional pumpkin carver. As far as myself, I get hired together with other pumpkin carvers by the studio to illustrate and carve 100 – 120 lbs sized pumpkins for their shows around the country. We don't travel with the pumpkins. They get shipped overnight from the studio we are located in. Autumn is a busy season and it makes you understand what Santa Claus goes through every December.
As an artist, the pumpkins are just "another type of canvas" so when the season is over, I continue with my personal artwork, which is cozy spooky influenced, as well with me and my wife's YouTube channel and lifestyle blog "It's a Charming Life".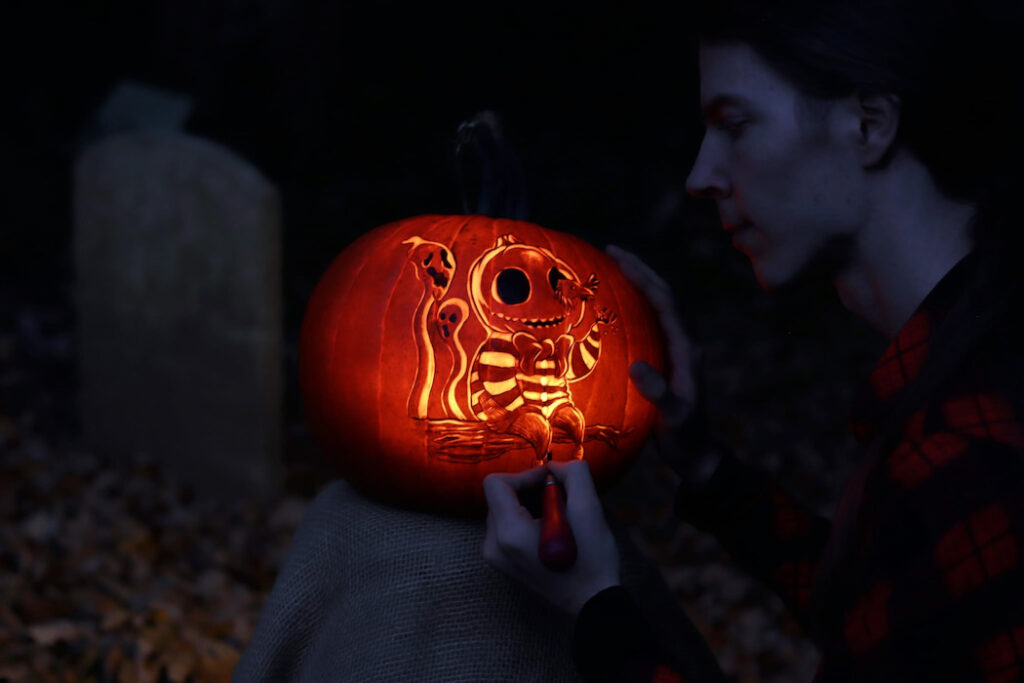 How does Sleepy Hollow change during Halloween?
Sleepy Hollow gets a lot of tourists during the Halloween season. Many cool events take place, such as a performance of "The Legend of Sleepy Hollow" by great storytellers, or graveyard lantern tours. Compared to Halloween towns such as Salem, Sleepy Hollow is still considered a small town in my eyes, but it really comes alive during autumn.
What are some of your favorite spots in Sleepy Hollow?
I would say the old Dutch church and burial ground. It's also very nice to visit Washington Irving's home called Sunnyside. My favorite dining experience is the local restaurant "Horsefeathers" where my wife and I most often go for dinner. It has that perfect "dark academia" vibe with a cozy interior such as old books and decor.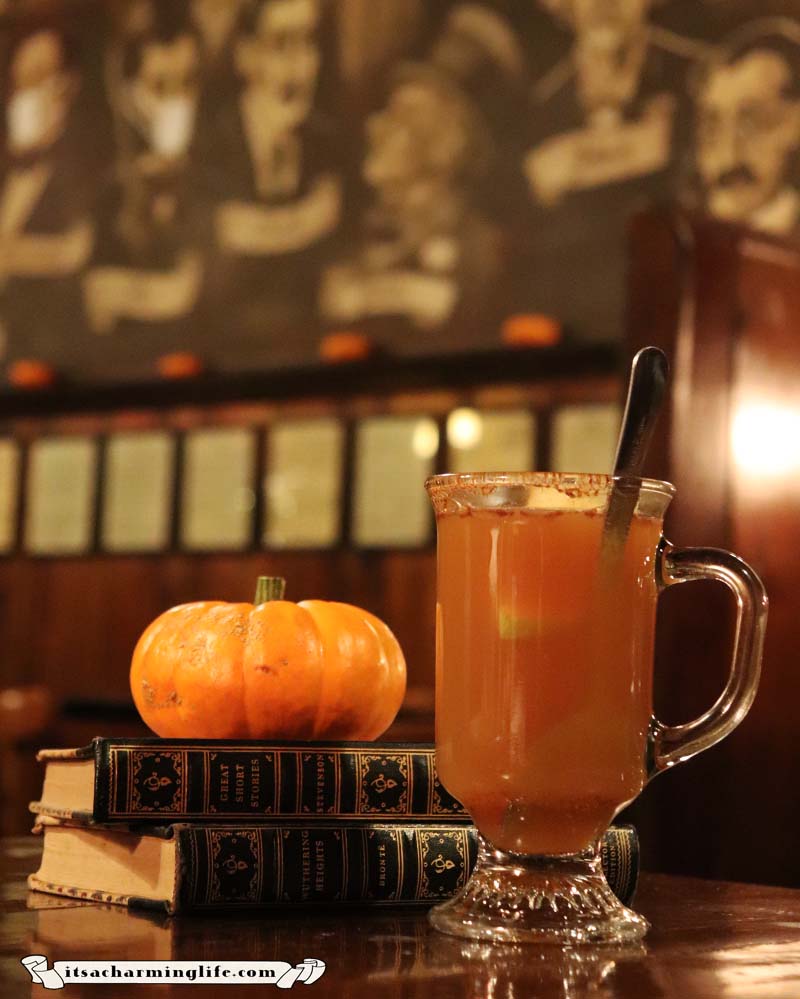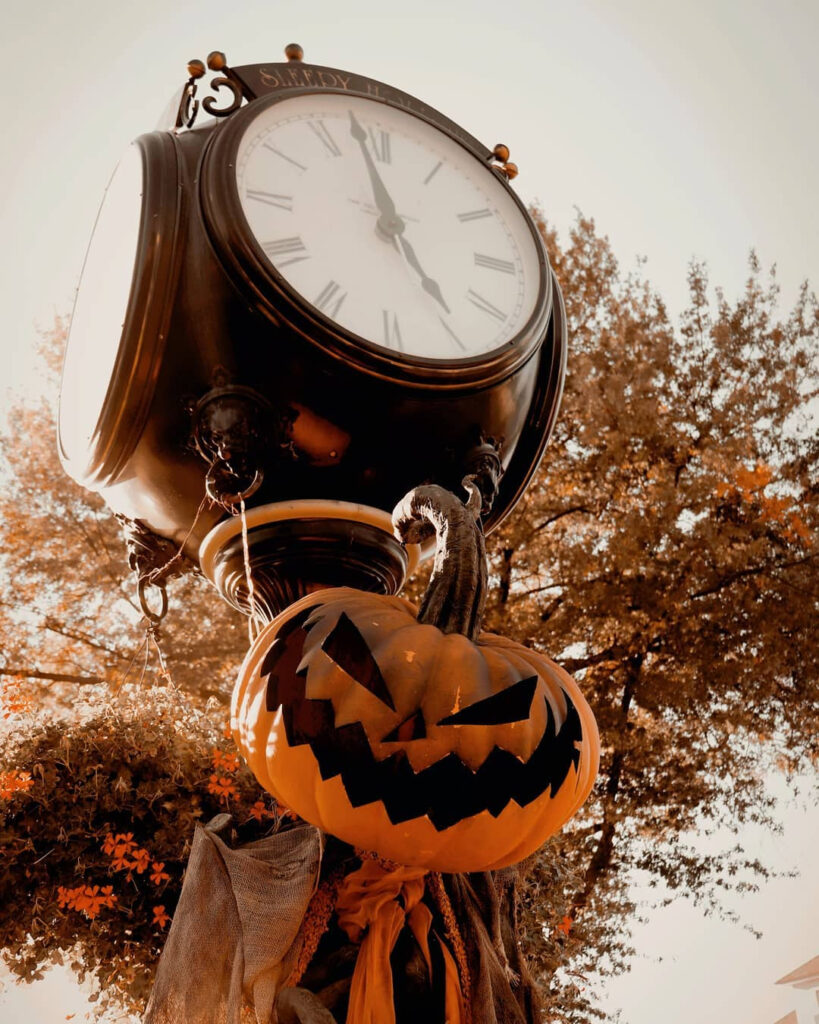 Lindsay, what have you picked up from being married to a Swede?
The first thing that stuck with me was the fika culture. Also, the slow living lifestyle that we are advocates of through our blog and YouTube channel. I feel that those elements were somehow always there inside me while growing up before I knew its proper name and title. Another thing is fun grammatical expressions, such as when someone asks at least the Swedes I know if they want more coffee they always say "Nja" followed by "okej då!" It is like they have to act as if they are doing a big favor to the one who asks, but we all know they always want a "påtår" or two.
---
Halloween might have come and gone, but if you are still in a festive mood, or just into the all-around cozy and mystic lifestyle, be sure to follow Jonas and Lindsay:
Youtube Channel: https://www.youtube.com/c/ItsACharmingLife
Instagram:https://www.instagram.com/itsacharminglife/
Blog: https://itsacharminglife.com/
Etsy shop: https://www.etsy.com/shop/TheWoodlandLibrary
This articles was originally published on November 1, 2021.