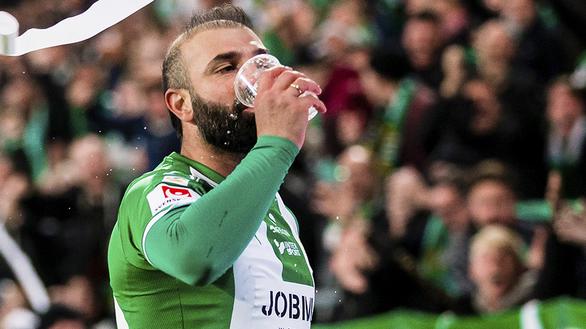 Swedish player Kennedy Bakircioglu made headlines yesterday when he, after scoring on a free kick, caught a beer thrown onto the field by a fan and downed it happily. That's what we call a True Viking Spirit!
The 37-year-old is on his final season with Hammarby IF where he's also the club's captain. The man himself called the whole thing crazy and said that "in the middle of celebrating, someone throws down a beer and I catch it. It's insane. It felt like everything just clicked. So I just finished what was left of it. It was mostly for fun, but it was also very nice."
Så kan man också fira en riktig frisparkskanon! ?? pic.twitter.com/E11VYzQ155

— Fotbollskanalen (@fotbollskanal) October 1, 2018
Kennedy also said that "the end is near, and this is just what I needed. I needed my medicine." What a perfect way to celebrate a long and successful career!