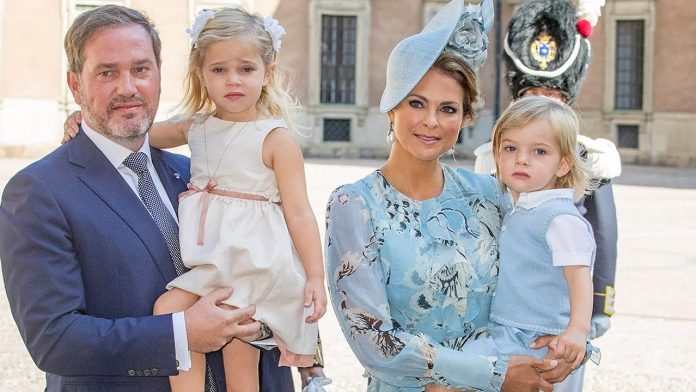 The rumors are true: Sweden's Princess Madeleine, along with her family, is moving to the United States!
The Swedish Royal Court released a public statement on Thursday revealing that the entire family — Princess Madeleine, husband Chris O'Neill, and children Princess Leonore, 4, Prince Nicolas, 3, and Princess Adrienne, 4 months — will be relocating to Florida in the fall.
"The time and opportunity for the United States is good for the family when the children are still in pre-school age," stated the Swedish Royal Court.
The Royal Court also confirmed that the family will leave their previous estate in London but will still keep a residence in Sweden. Princess Madeleine and her husband are no strangers to the United States, though: the Princess used to live and work in New York City, while Mr. O'Neill is a dual American-British citizen with work clients in the States and Europe.
The Royal Court confirmed that, upon their move, the family will leave the British capital but still keep a residence in Sweden. will continue her work as a Project Manager at the World Childhood Foundation, which was founded by her mother Queen Silvia.
"Princess Madeleine has a great commitment to children's rights and will continue working with the World Childhood Foundation and, through the move, be able to focus more on the activities in the United States," the Swedish Royal Court announced.
Although the press release did not mention a specific city, we think they'll be moving to Palm Beach – and wanted to ask our readers the same: What's your guess? Let us know in the comments!