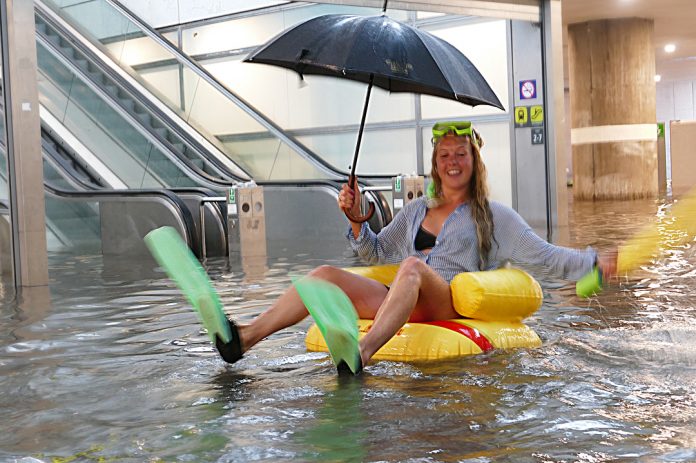 Do the hot summer days make you long for a cooling pool party?
If you're in Uppsala, a city 70 km from Stockholm, you are in luck. Just make your way down to the Central Station!
On July 30, torrential rain poured into the city's main station and flooded the entire underground portion, where the water was about 1 meter deep. While a few locals were, understandably, annoyed at this inconvenience, a few tenacious Swedes were determined to make the best of this situation.
https://www.instagram.com/p/Bl08pcEhiXr/
Grabbing their swimsuits, pool floats, swimming fins, umbrellas, and anything else they could find, local Uppsala residents ran to the station to have a bit of cheeky fun.
–
Not the best day to take your luggage with you
–
After a few hours of confusion — the local municipality, train station, and Swedish Transport Administration weren't sure who was responsible for dealing with the flood — the municipality finally pumped out the water a few hours later. The temporary "underground pool" is now back to normal and trains are running again.
Cover photo: Sarah Thorén/Birgitta Hoke Thorén