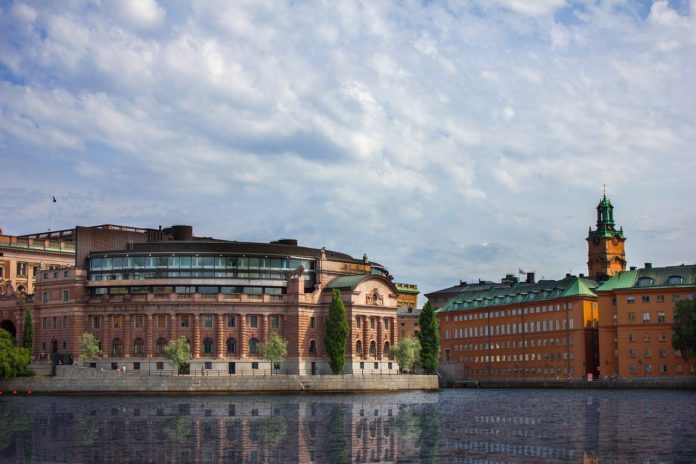 Sweden is often touted as the model for a cashless society. In fact, 56.6 million Swedish Kroner was circulating in Sweden in 2018 – which is only 1.2% of the country's GDP.

Indeed, there are many facts to back this up: 80 percent of Swedes use a card to pay for purchases (both in-person or online). Four out of five purchases in Sweden are made electronically. Even children have their own debit cards.

Even though it may seem that Sweden is on its way to being completely cashless, this is not the case: A new law that came into effect on January 1st is aiming to force Swedish banks to continue to offer cash services.

The law started as a way for underrepresented people to pay simply and, especially for those that don't have easy access to cards or digital wallets, such as those with mental disabilities, the elderly, and those who live in rural Sweden.
Figures show that around 64,000 people in Sweden need to travel more than 20 kilometers from their homes to visit an ATM, and 280,000 people needed to travel more than 20 kilometers to visit a cash deposit machine.
The Swedish Civil Contingencies Agency also speculates that a pure cashless society could easily be paralyzed in the event of a natural disaster or invasion, rendering payments impossible if the internet or power systems were to collapse.
The law, which is officially called the Obligation for Credit Institutions to Provide Cash Services, was created early last year. It was announced by Swedish finance minister Per Bolund in June, submitted to parliament in September, and passed the voting stage at the end of November. Bolund emphasized that the government wanted to make sure that it would continue to be possible to take out and pay in cash, even in rural Sweden.
"Unfortunately the banks have continued to reduce their cash services, especially in sparsely populated areas. This proposal means that the big banks will have a special responsibility to maintain cash services across the whole country," he said.
The Swedish Post and Telecom Authority, which oversees the implementation of the new law, will ensure that banks holding more than 70 billion SEK in deposits will offer cash services across Sweden. The banks' regulator, the Financial Supervisory Authority, will then be able to levy fines on banks who fail to comply. 
2020 will be the "testing phase" of this law, since it will only begin to apply in practice on January 1, 2021.
However, Björn Eriksson, who leads the lobby group Kontantupproret (Cash Protest), said the struggle for those who wanted to keep using paper money was not yet over.
"This is only a partial victory if it isn't now followed up by the retail industry taking cash. That will be the next big battle."
After the law was passed, the Swedish Civil Contingencies Agency suggested that supermarkets, pharmacies, petrol stations, and health services (those that are most important during an emergency) must be required to accept cash.

How will this law fare in reality? We'll have to see to find out.