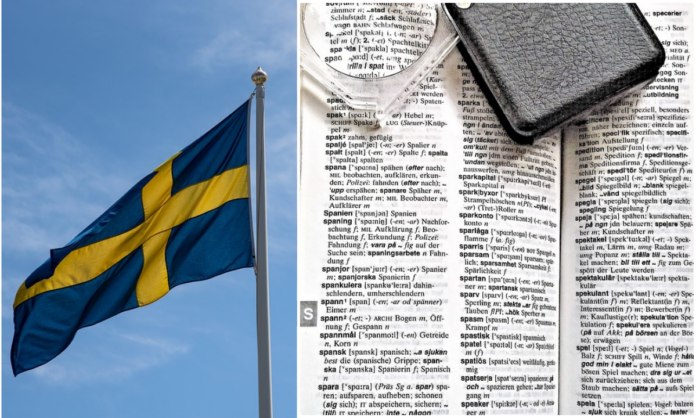 If you're a fan of Swedish, get ready to add some new words to your vocabulary. The Swedish Language Council has just introduced 36 new words, including 'Coronabubbla' and 'Domedagsskrollande', to the language.
Every year, the Language Council, Språkrådet – a department within the Institute of Language and Folklore, publishes a list of new words that have entered the Swedish language and is being actively used by the general public. Just like last year, the majority of the words on this year's list are related to the pandemic.
Here are some of the words that have been introduced:
Coronabubbla
Translation: Corona bubble
Conditions where contact with outsiders is restricted to prevent the spread of the coronavirus
Coronahund
Translation: Corona dog
Dog acquired as a pet during the corona pandemic
Domedagsskrollande
Translation: Doomsday scrolling
Excessive consumption of media reporting with a negative content
Fono
Fear of normality
Gangfluencer
A person who is part of a criminal network and uses social media to show off their lifestyle
Generation Corona
Group of young people whose health, relationships, education or situation in the labor market are affected by the corona pandemic
Hybridmöte
Translation: Hybrid meeting
Meeting where participants can participate both physically and digitally
Kryptokonst
Translation: Crypto art
Digital art where authenticity is documented through a unique code
Maskne
Pimples and other skin problems caused by wearing a mouth guard or visor
Metaversum
A virtual reality where digital technology makes it possible to experience things that today require physical presence
Snällvägg
Translation: Wall of Kindness
A place where people can give away clothes, for example
Spökkök
Translation: Ghost kitchen
A restaurant where the menu is offered only for pick-up or drop-off
Zoomtrötthet
Translation: Zoom exhaustion
Mental exhaustion that occurs as a result of many video encounters
To see the full list, check out The Swedish Langauge Council's website.