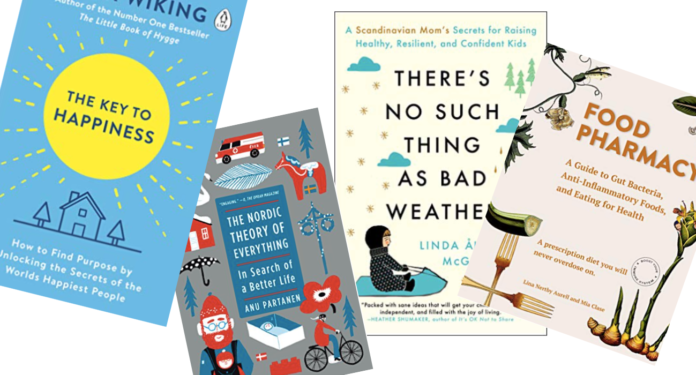 With the risk of this article being too long for anyone to want to read, we won't list all the reasons as to why most of us are going through a rough, to say the least, year. And while 2020, and the first couple of months of 2021, has kept many of us glued to the news, perhaps now is the right time to shut off the electronics for a few hours, and sit down with a book?
We think the timing of turning to some Scandinavian wisdom for health and happiness couldn't be better. Here are the books that we love:
Swedes in the States may receive compensation when you make a purchase through the links below. Supporting our community comes at no cost to you but is subtracted from Amazon's fees.
---
Lagom – The Swedish Art of Living a Balanced, Happy Life
---
The Key to Happiness
---
Food Pharmacy
---
The Nordic Theory of Everything
---
There's No Such Thing As Bad Weather
---
Parenthood – The Swedish Way
Have you read any Scandinavian non-fiction books that you feel have been helpful to you? Let us know in the comments below.
This article was originally published on January 13, 2021.