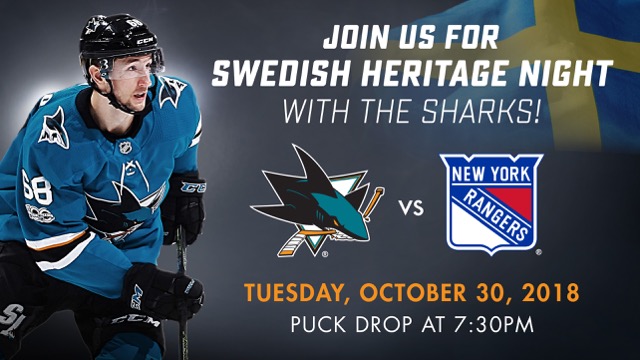 Bring your family, friends, co-workers, and neighbors to join us for Swedish Heritage Night with Swedish Chamber of Commerce- San Francisco/Silicon Valley!
Tuesday, October 30th the game between Sharks and Rangers takes place at the SAP Center in San Jose. Put on your Swedish hockey sweater, Viking helmet and bring your country flag to cheer on your favorite Swedes Melker Karlsson and Marcus Sorensen. Tickets bought through SACC-SF/SVs link will include a specially made scarf and a group photo with the Swedish players after the game. Make sure to book your tickets asap because the Swedish cheer section will soon be sold out, Go Sweden!
Buy your ticket: www.sjsharks.com/SACC and use promo code: SACC
*The link allows you to buy 8 tickets at the same time, for bigger groups, please contact Chris Jensen at cjensen@sjsharks.com.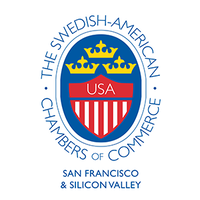 http://www.sacc-sf.org/event/san-jose-swedish-heritage-night/