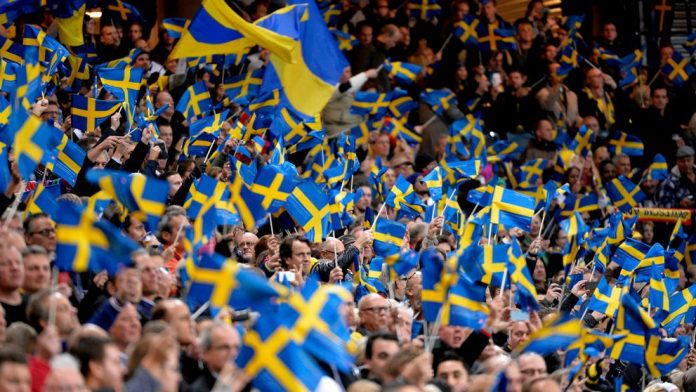 In terms of politics, Sweden has had a wild year.
It recently celebrated 100 years of being a democratic country and is preparing for the general elections this September.
But not everyone is happy: the younger generation of Swedes naturally has their own opinions over who should run the country.
In a recent study done by Kairos Future, a Swedish-based market research and analysis group, a majority of millennial Swedish citizens believe the current parliament system should dissolve. A majority of 54 percent of those aged 16-25 think it's a pretty- or very- good idea to "let experts – not parliament and government – decide what they consider to be the best for the country." In addition, one in four Swedes believes that there needs to be a "strong leader" who does not have to be voted in through parliament or public elections.
Even more shocking is the fact that more than half of young Swedes believe that people shouldn't vote "if one does not know anything about politics."
In spite of this, there's good news for at least one part of Swedish politics: the Swedish Royal Family. In a recent poll, Swedish newspaper Dagbladet found that the majority of Swedish citizens prefer to retain the monarchy. King Carl XVI Gustaf can rest easy – especially since he recently broke the record of being Sweden's longest reigning royal.
For more information regarding the study: https://nordic.businessinsider.com/this-year-marks-100-years-of-democracy-in-sweden–but-young-swedes-are-questioning-whether-everyone-should-have-the-right-to-vote–