We are constantly updating this list, and will also include our own reviews when we've had the opportunity to do so. So keep checking back!
---
NEW YORK
---
NYC
In 2006, founder Lars Åkerlund opened the doors to the first FIKA location in New York. Today, 11 years after, FIKA has an impressive 14 locations all across the big apple.
Read our interview with FIKA founder Lars Åkerlund >>
Read our review of FIKA NYC here >>
Café founded by two Swedish brothers, with three locations in New York.
275 Greenwich Street // 401 Greenwich Street // 530 5th Avenue
This Michelin star restaurant serves up modern Nordic cuisine built on the cornerstones of Sweden's500-year-oldd culinary tradition.
65 East 55th Street 
Sockerbit Sweet & Swedish (candy store)
If you haven't heard that Swedish candy is the best, you have clearly been living under a rock your entire life. For all you others, we know you're having some Swedish candy cravings from time to time, so hit up Sockerbit next time that happens.
89 Christopher St. NY (also have a LA location)
The Swedish word for patisserie or confectioner. This coffee shop has a seriously Swedish menu, and they have seven locations throughout New York. 
114 SMITH STREET// 182 ALLEN STREET// 240 FIFTH AVENUE// 
186 FIFTH AVENUE// 696 WASHINGTON// 167 NORTH 7TH STREET

687 MANHATTAN AVENUE
Smörgås Chef at Scandinavian House
Ok, seriously though. The way to a Swedes heart is with a smörgås (try pronouncing that!) From Smörgåsbord to Smörgåstårta, us Scandinavians love our Smörgås. Check back soon for a review on this place, because we are in need of that Norwegian gravlax smörgås ASAP.
58 PARK AVENUE  //  WALL STREET LOCATION: 53 STONE STREET
A newly opened candy store located in Manhattan by 3 Swedish guys.
130 Allen St, 10002, New York
n'eat is located in New York City's East Village neighborhood. The menu is influenced by both old-world and progressive Nordic cooking techniques, while also remaining clean, fresh and simple.
58 2nd Avenue, New York, NY 10003
Agern, meaning "Acorn" in Danish, is a season-driven restaurant and bar, located at Grand Central Terminal, tucked away between Vanderbilt Hall and the 42nd street southwestern passageway entrance.
The menu, from the hands of Icelandic head chef Gunnar Gíslason and his team, features farmed and wild ingredients from the New York State region exposed to time-honored techniques, and flavors rooted in Nordic Cuisine.
89 East 42nd Street, New York, NY 10017
Located in an 1860's restored warehouse building at the edge of the Williamsburg Bridge, Aska is the two Michelin star Brooklyn restaurant run by Swedish chef Fredrik Berselius offering seasonal tasting menus in an intimate yet spacious ten table dining room.
47 South 5th Street, Brooklyn, NY, 11249
Behind Great Northern Food Hall is MeyersUSA, a hospitality group in New York recently started by culinary entrepreneur Claus Meyer.
Claus hails from Denmark, where for the past 30 years he has been instrumental in unlocking the potential of Danish food culture through research, consulting, community and entrepreneurial initiatives.
He is the creator of the New Nordic Cuisine movement, and co-founder of noma, Copenhagen's famed New Nordic restaurant.
89 East 42nd Street, New York, NY 10017, USA
---
CALIFORNIA
---
LOS ANGELES
3421 Ocean View Blvd.
Glendale, CA 91208
So Swedes take a lot of pride in their pizza and their kebab (even though they are NOT originally Swedish dishes) So can you imagine how much pride and love we have for our kebab pizza? I don't think you can. Head over to Reds Pizza to see for yourself what makes the "oh so calm" -Swedes go nuts.
Also, don't forget to read our review on Red's Pizza in LA here >>
707 Pico Blvd, Santa Monica
Olson's Scandinavian Delicatessen
5660 West Pico Boulevard, Los Angeles
Swedish and Turkish cuisine. You'll find knäckebröd, lax and other Swedish items on the menu.
12400 W. Washington Blvd, Culver City
Sockerbit Sweet & Swedish (candy store)
If you haven't heard that Swedish candy is the best, you have clearly been living under a rock your entire life. For all you others, we know you're having some Swedish candy cravings from time to time, so hit up Sockerbit next time that happens.
7922 W. 3rd St. Los Angeles
Shoops European Market and Café 
A European market and Café with Swedish imports and authentic German bread baked daily.
2400 Main Street, #A1, Santa Monica
ALTA Nordic Kitchen is a Scandinavian bistro from acclaimed Swedish chef from New York, Christer Larsson.
7274 Melrose Ave, Los Angeles
Our bakery is the first authentic Danish pastry shop in Culver City, California offering light, and flaky pastries baked fresh throughout the day.
11113 Washington Boulevard, Culver City, CA 90232
---
SAN FRANCISCO 
Robert and Andrea Sundell's upscale Swedish restaurant has been recognized as one of San Francisco's best restaurants. Located within the Inn at the Opera.
333 Fulton St, San Francisco
This fantastic farm to table restaurant has a very varied menu, but we spot some amazing Swedish dishes on the menu, including Toast Skagen and Swedish meatballs.
165 Los Gatos Saratoga Rd, Los Gatos
Kraving Kebab Pizza
Without any statistics to back us up, we are still pretty sure that the Kebab pizza is the most ordered and loved pizza in the entire Scandinavian region. This Turkish – Italian fusion is as Swedish as it can get.
217 S. Golden State Blvd., Turlock (ca 1 hour away from San Francisco)
---
ILLINOIS
---
CHICAGO
We weren't sure if this restaurant was suitable for the list or not, but we ultimately decided it was a go. The word "Elske" is Danish for love; to love and the interior design of this place is definitely sleek and Scandinavian. As for the menu, this is definitely a more contemporary menu with a small hint of Scandinavia in certain dishes.
Review coming soon!
1350 W Randolph St, Chicago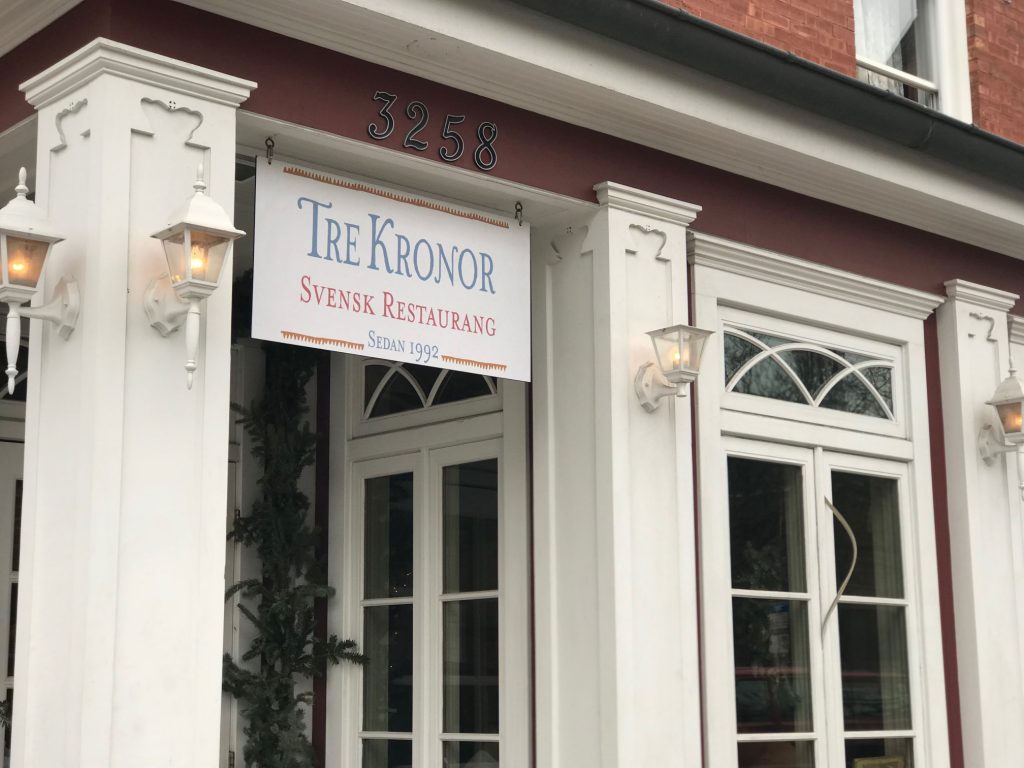 3258 W Foster Ave, Chicago
You can read Swedes in the States review of Tre Kronor here!
5236 N Clark St, Chicago
---
WISCONSIN
---
Located in Rice Lake, Hayward, DeForest, and Osseo, Norske Nook is renowned for its homemade cooking of Norwegian food and American favorites and "made from scratch, each crust rolled by hand" award-winning pies. Each location is open seven days a week and offers a full menu along with daily morning, noon, and evening specials.
13804-7th Street | Osseo, WI 54758
2900 Pioneer Avenue | Rice Lake, WI 54868
Hwy. 27 South | Hayward, WI 54843
Corner of Main and Holum |DeForest, WI 53532
Al Johnson's is an authentic Swedish family owned restaurant where you can find goats grazing the sod roof. It's quite a sight, and it's made this place one of the most famous restaurants in Door County. Inside the casual, carpeted dining room, young ladies in Scandinavian garb dish out limpa bread and Swedish meatballs.
The menu consists of a variety of Swedish fare, from pancakes with lingonberries to Swedish meatballs, whitefish, sandwiches, salads, and a variety of hot and cold plates.
10698 N. Bay Shore Drive, Sister Bay, WI 54234
---
OREGON 
---
PORTLAND
Broder Restaurants serve Nordic brunch and lunch 7 days a week, in Portland and Hood River. Featuring fika and Portland's largest selection of aquavit.
2508 SE Clinton St., Portland
2240 North Interstate Ave., Portland
8800 SW Oleson Rd., Portland
102 Oak St. #100, Hood River
---
FLORIDA
---
PALM BEACH
Swedish coffee house and café with open mic night every Thursday! Time to get your inner ABBA out! You can find Swedish Meatballs, Toast Skagen, Swedish Pancakes, Salmon and Shrimp Sandwich (Räkmacka!)
401 S. Dixie Highway St. 3, West Palm Beach
Polar Bakery is an established Swedish family bakery serving the Finnish and Swedish community and people from all over the U.S. and other countries now living full or part-time or vacationing in the immediate area of Lake Worth and Lantana.
5817 S Congress Ave, Lantana, Florida 33462 
---
WASHINGTON 
---
SEATTLE 
The Swedish Club in Seattle has a couple of dining options if you want to try out Scandinavian food.
1920 Dexter Avenue N, 98109, Seattle
Byen Bakeri, opened in 2013, is North Queen Anne neighborhood's Scandinavian designer bakery.  As a bakery, they offer a variety of freshly baked bread, pastries, cookies, cakes, sandwiches, quiche, and coffee.
15 Nickerson St, Seattle, WA 98109
---
Also, not to forget..
Our beloved IKEA
---
Would you like to help us add to this list? Let us know by sending a message to info@swedesinthestates.com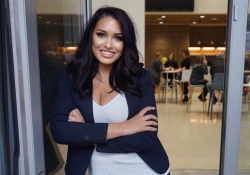 Latest posts by Natalie Söderberg
(see all)