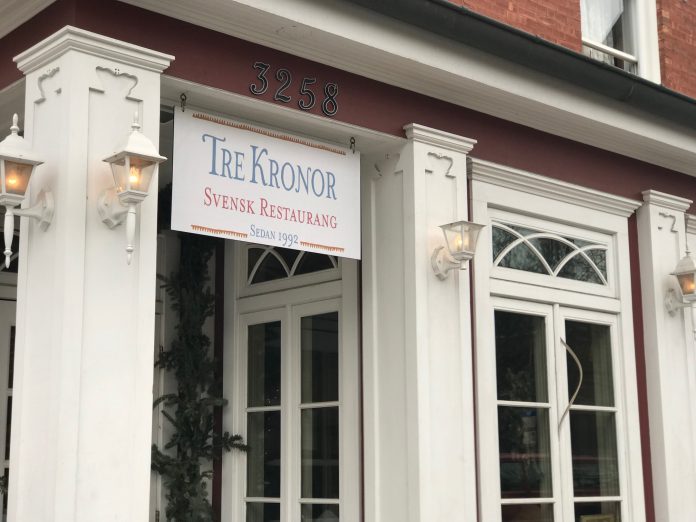 [Latest info from Tre Kronor restaurant]: Open for takeout, curbside, indoor dining, and outdoor dining (weather permitting). Find updated business hours at the end of the article.
Nestled in between North Park University and the Sweden Shop in Andersonville, Chicago, lies the Scandinavian cult classic Tre Kronor Restaurant. This place has been a part of the Andersonville community since 1991. It serves as a Mecca for Scandinavians in Chicago, especially after the Swedish bakery closed down in 2017.
When Christmas was closing in on me, I naturally started missing Sweden a bit more than usual. I decided to grab a friend and head to Andersonville and Tre Kronor to satisfy my cravings.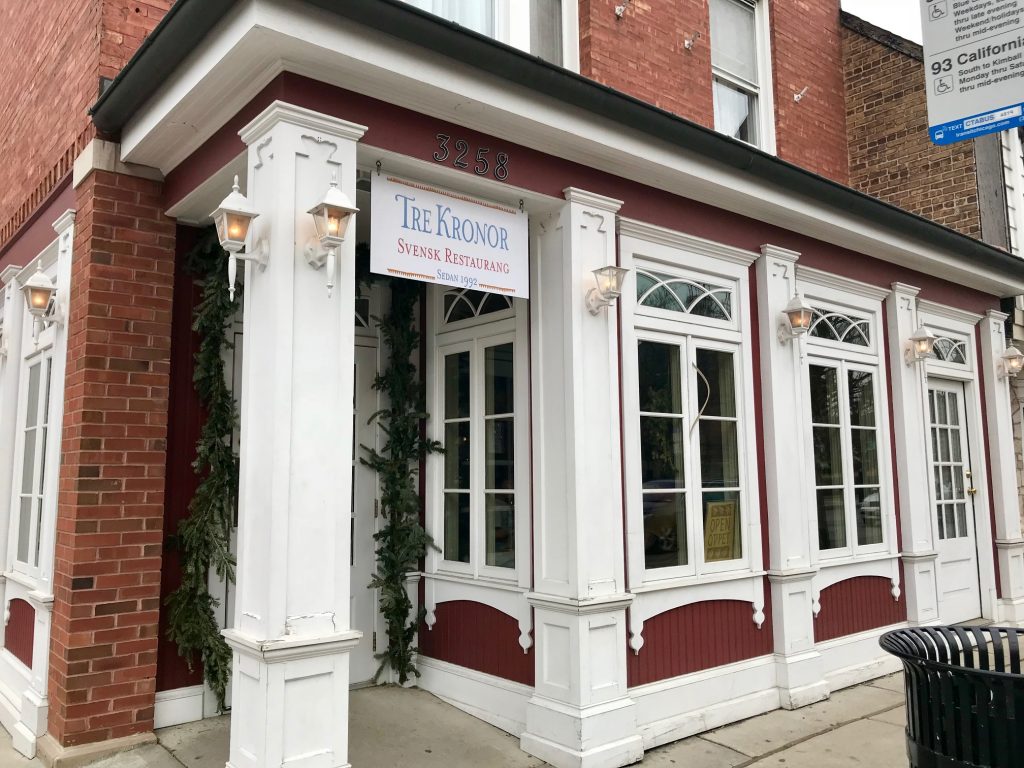 The facade of Tre Kronor is true to its roots, looking like a typical Swedish cottage "stuga" with the simple red "Falu rödfärg" and the white knots.
Upon entering the restaurant, you notice the big mural on the wall of the restaurant picturing trolls dancing around a midsummer pole, a big poster of Emil i Lönneberga, pictures of the Swedish Royal Family and the jerseys of the Swedish players in Chicago Blackhawks. I was sad to see the jersey of Niklas Hjalmarsson taken down but equally as proud to see Gustav Forsling's hanging there.
The decor of the restaurant truly is a homage to the home country.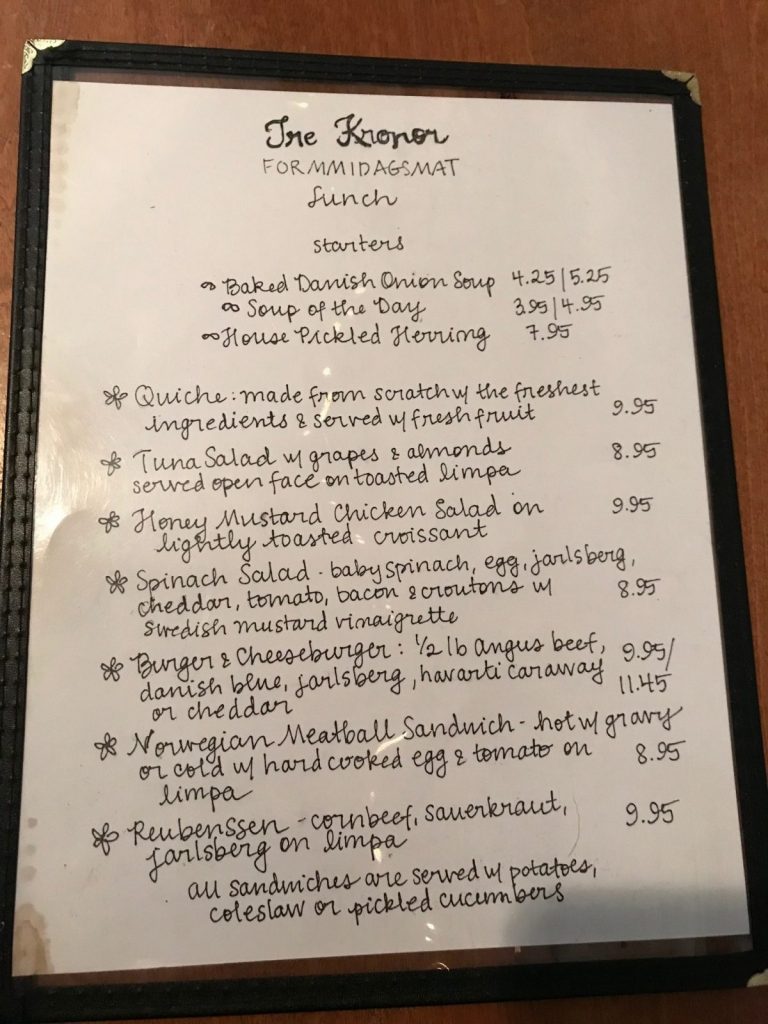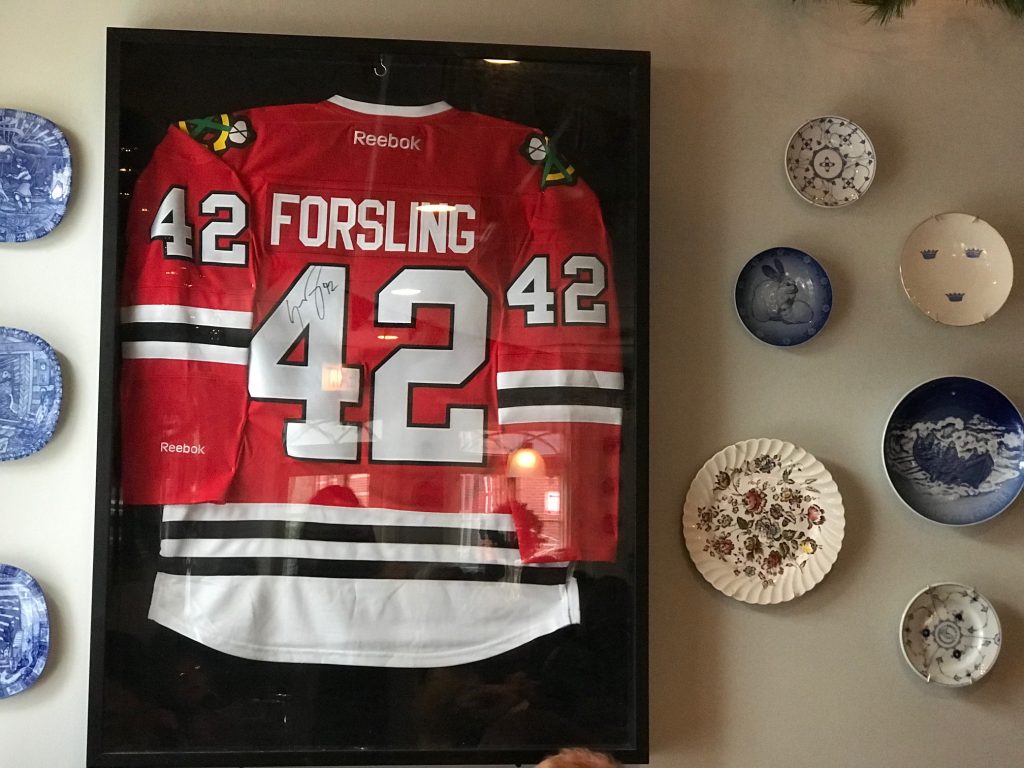 The obvious items for me to order when I go to Tre Kronor is the Falukorv and the Swedish Pancakes. Does it taste just like home? Yes.
At the time, they also had a special, smoked salmon benedict with dill (a lot of it). This isn't a particularly Swedish dish, but I was happy never the less. It incorporated all the Swedish flavors into this beloved dish.
As for the rest of the menu, you can find a Norwegian meatball sandwich, a variety of Scandinavian omelets, salads, pickled herring, and much more. Some of these dishes are entirely foreign to me, and things I've never seen served in Sweden. With that said, the menu definitely is more of an American-Swedish fusion, catering perfectly to their customers who are both American or Scandinavian.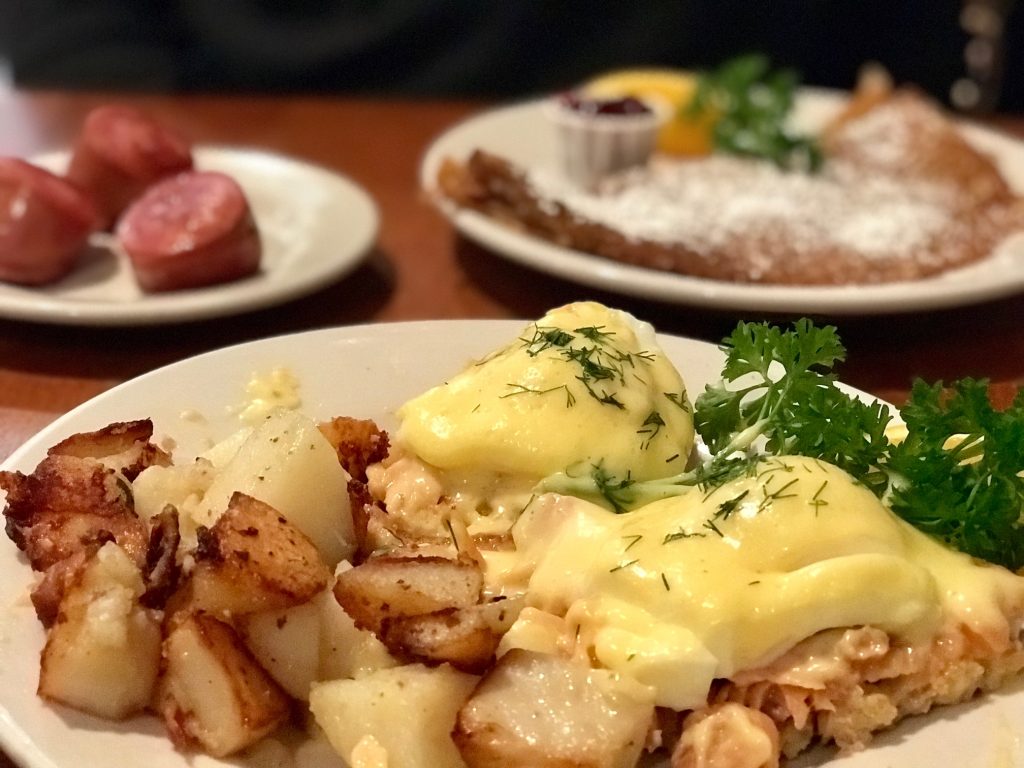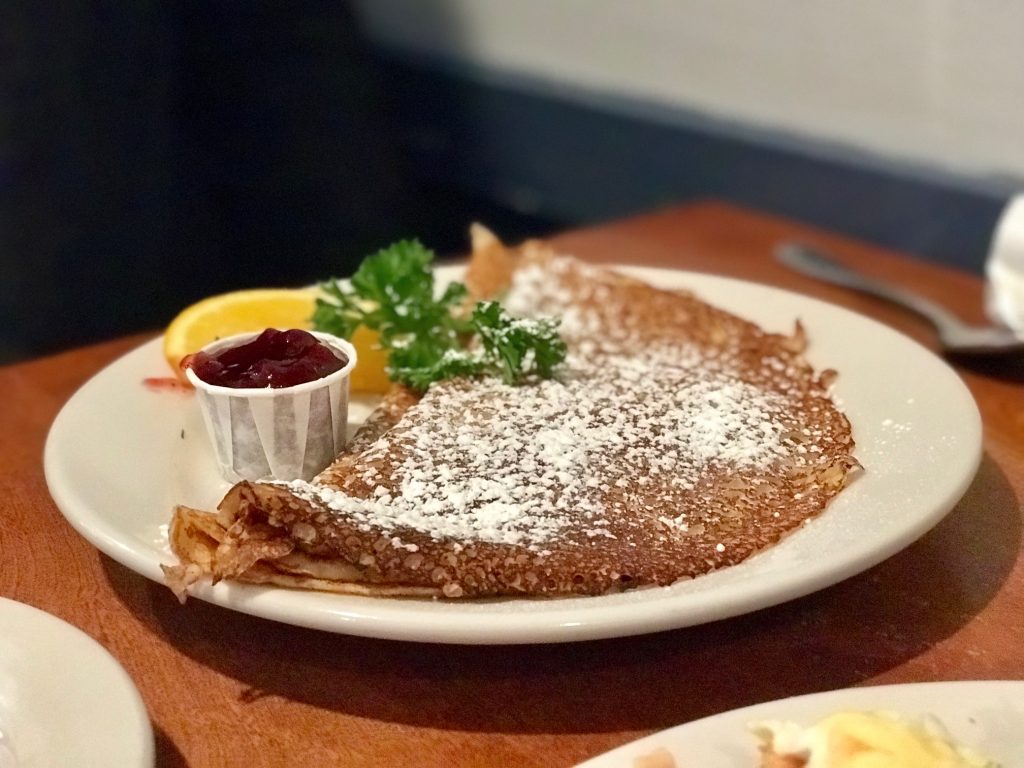 The staff is either students at North Park or Scandifiles, so it's always a pleasure talking to them about Sweden. I ordered to my heart's content, and the bill came in at a satisfying $45. It' safe to say that you get your pennies worth here, especially if your craving some Swedish food.
It warmed my Swedish heart, even more, receiving a Swedish note on the bill before heading off. If you live in Chicago, or you are just passing by, Tre Kronor is definitely worth your time and visit.
This article was first published on January 16, 2018. It has since then been edited & updated.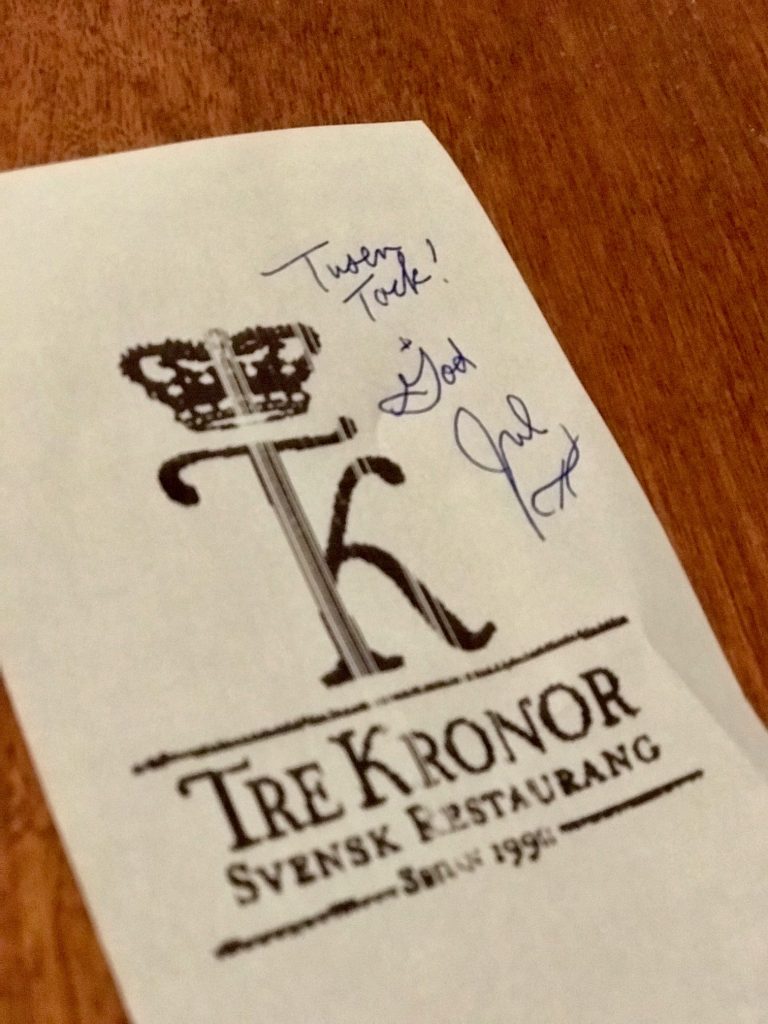 Address
3258 W Foster Ave, Chicago, IL 60625
Hours

Tuesday-Thursday: 9 am-7 pm

Friday: 9 am-8 pm

Saturday: 8 am – 8 pm

Sunday:9 am – 3 pm
Phone number
(773) 267-9888
Website