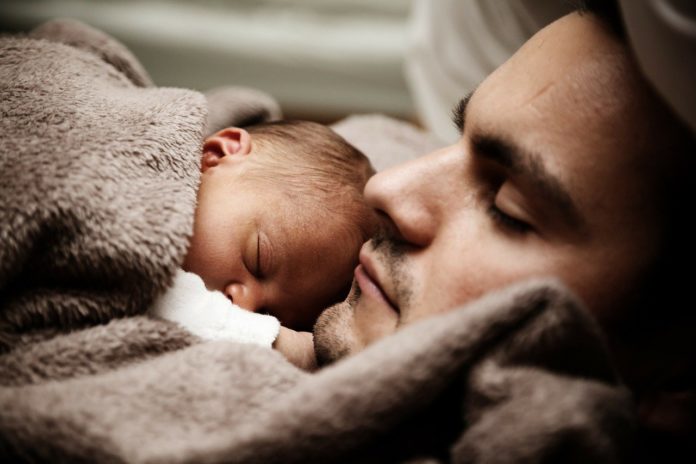 Thanks to the COVID-19 pandemic, it was believed that being cooped up indoors for months at a time would lead to a baby boom — that is, a noticeable rise in the birth rate.
However, a recent study by the London School of Economics thinks otherwise. The study, which took place in March and April, found that the coronavirus pandemic, coupled with the economic crisis that followed, actually had a negative effect "on the fertility plans of those aged 18 to 34."
"One of the consequences of this particular health emergency has been one of the most severe economic crises of the last century, with such events always being followed by a decline in fertility rates," noted the co-authors of the report.
France and Germany, two of the countries that participated in the study, had more than half of the sample respond they were postponing their fertility plans due to the pandemic. About 30 percent in each country are still planning on having a child. In Germany, 14 percent abandoned plans. The French was around 17 percent.
The study's authors believe it is time for government intervention:
"Policy efforts for reversing fertility trends are now urgent and must be prompt. Supporting young people, and women in particular, through employment is necessary to strengthen the economic recovery of the countries most affected by the health emergency, to reduce the risk of poverty among young families, and consequently to support fertility choices."
Trude Lappegård, Axel Peter Kristensen, and Svenn-Erik Mamelund, three scholars from University of Oslo and Oslo Metropolitan University, have voiced a similar opinion on the Nordic region in a recent op-ed.
They noted that, "If the economic crisis caused by Covid-19 persists for a long time, the Nordic countries may experience a considerable downturn in birth rates, following the same pattern as countries with welfare states that provide much less economic support."
Even though Norway had record high unemployment at the peak of the lockdown (10.4%), more than half of workers have now gotten their jobs back, which forced unemployment levels down to 5.4%. The op-ed notes, "It is a worrying prospect that the Nordic countries might follow this trend and that a long-term economic crisis will have a negative impact on the fertility behaviour of a whole generation of young adults wanting to become parents."
The op-ed concludes, "Norway is a rich country and can afford to spend a lot of money on national crisis management, making the negative economic consequences of Covid-19 less impactful. However, young adults' decisions to have children are also influenced by what is happening in other parts of the world."
Do you think there will be a baby bust or a baby boom? Let us know in the comments!
This article was originally published on July 21, 2020.