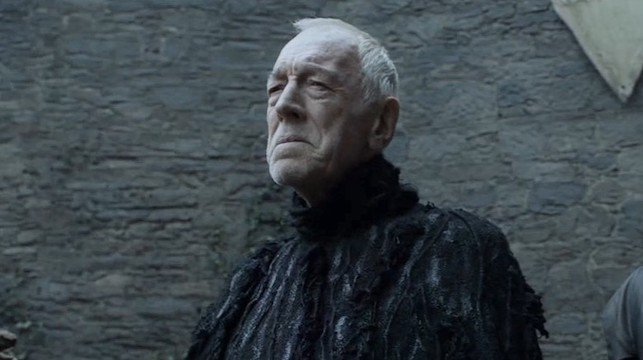 Famed French-Swedish actor Max Von Sydow, who acted in well-known hits such as The Exorcist, Flash Gordon, and Game of Thrones, has died at the age of 90.
His family announced that "with a broken heart and infinite sadness," the Swedish-born actor died over the weekend.
Carl Adolf von Sydow was born on 10 April 1929 in Lund, southern Sweden, and became interested in acting at an early age after watching a production of A Midsummer Night's Dream. This prompted him to start an amateur theatrical group with some of his friends at school, before moving to Malmö. There, he began his career at Malmö City Theatre, where he met the chief director (at the time) Ingmar Bergman. Von Sydow would go on to appear in a total of 11 Bergman films in his lifetime. 
Von Sydow acted in more than 100 films, including Father Lankester Merrin in The Exorcist, Lor San Tekka in Star Wars: The Force Awakens, as well as countless other roles in films such as James Bond's Never Say Never Again, Minority Report, and Shutter Island. He also starred on HBO's Game of Thrones as Three-eyed Raven, for which he received a Primetime Emmy Award nomination.
The actor is known for taking on a variety of roles in his life. In fact, he once said, "What I as an actor look for is a variety of parts. It is very boring to be stuck in more or less one type of character."
Von Sydow received two Academy Award nominations in his life, for performances in Pelle the Conqueror (1987) and Extremely Loud & Incredibly Close (2011).
Director Edgar Wright wrote perhaps one of the most poignant tributes, posting on Twitter: "Max Von Sydow, such an iconic presence in cinema for seven decades, it seemed like he'd always be with us."
"He changed the face of international film with Bergman, played Christ, fought the devil, pressed the HOT HAIL button and was Oscar-nominated for silent performance. A god."