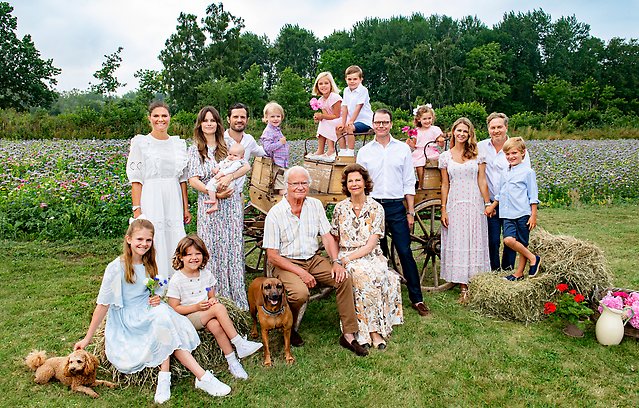 Featured image: Jonas Ekströmer, The Royal Court of Sweden
The Netflix Original show 'The Crown' is one of the streaming giant's most popular shows running. And now Swedish TV is catching on to the concept. According to Aftonbladet, the Swedish TV networks TV4 and Cmore are collaborating on a show intended to depict the lives of the Swedish royals, starting with the early life of Carl XVI Gustaf, Sweden's present-day regent.
But similarly to how the British royals reportedly feel critical of the show 'The Crown', due to claimed inaccuracies when portraying real-life events, the Swedish royal family echoes the same sentiments. In a recent interview with the Swedish news outlet, SvD, Crown Princess Victoria shares her thoughts on the series. When asked how she feels about being portrayed in the series, she says:
"Yes, I mean, for the person portrayed it is always going to feel very strange, so it doesn't feel great. How can they possibly get it right? It's a difficult task at hand, especially when the people [they are portraying] are alive."
She makes it very clear that she does not want to be portrayed in the show:
"Perhaps I'll be away traveling far away for most of the season", she tells SvD.
So far, none of the actors involved have been announced for the project, but the writer of the series, Åsa Lantz, tells Dagens Nyheter, that she would love to see the U.S-based, Swedish actor, Joel Kinnaman, take on the role as the king.
"One actor that I can't get off my mind is Joel Kinnaman. I see him from behind slightly to the side, and the way he holds his neck straight and tight. He would be fantastic as the adult king, but that is, of course, in my dreams", Åsa Lantz told the Swedish media outlet.
According to Aftonbladet, two seasons are set to start recording in 2022, with the first six episodes of season one being released this year.