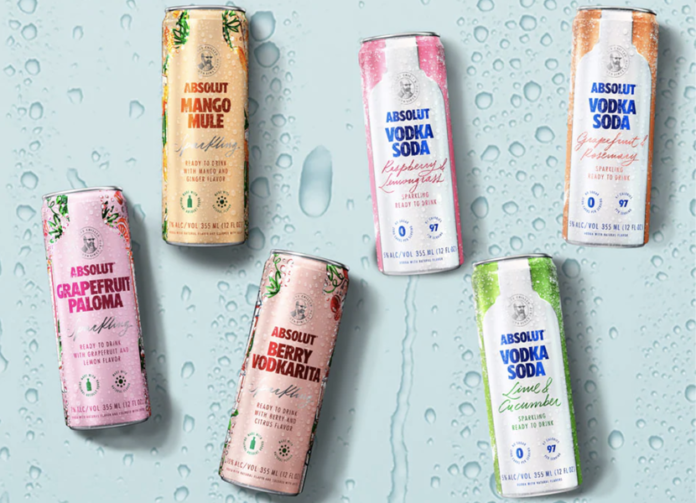 Even though many of us are still under lockdown, it doesn't mean we can't have a little fun. Enter: Absolut canned vodka.
The popular Swedish vodka brand has just released a new line of canned vodka sodas and cocktails that'll bring you closer to the feeling of summer.
The line features three refreshing vodka sodas: Lime & Cucumber, Grapefruit & Rosemary, and Raspberry & Lemongrass.
The lime and cucumber flavor is inspired by the brand's classic vodka soda recipe — all they had to do was simply bottle up the taste and pop it in a can. All of the sodas are low-calorie and have no sugars, carbs, or artificial ingredients.
Likewise, there are also three vodka cocktails that take themselves after classic hits: Berry Vodkarita (margarita), Grapefruit Paloma (paloma), and Mango Mule (Moscow mule).
All of the cocktails feature real fruit juice and can be enjoyed two ways: either right from the can or with a touch of class in cocktail glasses — why not even add a slice of fruit to really spice things up?
Each individual flavor comes in a pack of four and retails for $12.99. You can pick them up at your local retailer or order online from alcohol delivery service Drizly.
Which flavor are you excited to try? Let us know in the comments!
Featured image: Courtesy of Absolut