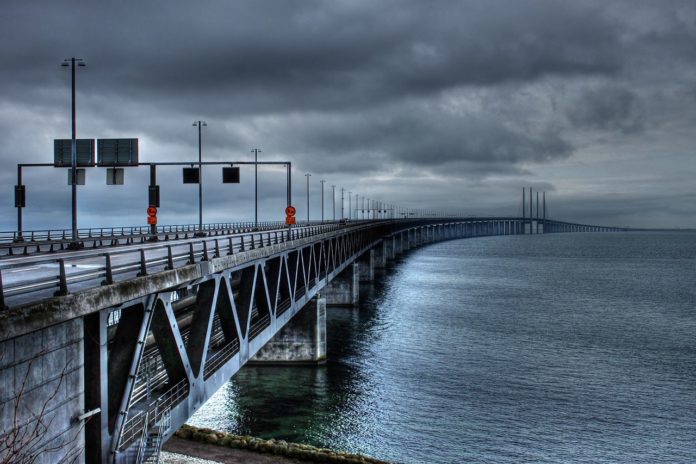 Both the Danish and Norwegian governments have signed an agreement to allow entry to each other's citizens starting on June 15th. 
However, this deal excludes their neighbour Sweden.
Denmark has opened its border to tourists from neighboring Germany to the south and Iceland across the sea, while Norway is only opening its borders to tourists from Denmark.
"Denmark and Sweden have a close relationship and that will continue in the future," Denmark's Prime Minister, Mette Frederiksen, stated at a press conference where she presented the deal.
"[There is] a strong desire to find a solution with our neighbour, Sweden", she added, but Denmark and Sweden "are in different places when it comes to the coronavirus, and this affects what we can decide on the border."
This comes from the fact that Sweden's lighter approach to the coronavirus pandemic has caused it to have a higher number of infections than in other Scandinavian countries: Sweden has more than 36,000 infected, compared to about 11,500 in Denmark and 8,500 in Norway.
After the news broke, the Danish government released two fact sheets — in English and in Norwegian— to explain the new rules for tourists who want to enter the country.
Travellers who are visiting Denmark from approved countries (Norway, Germany, and Iceland) will be required to show proof that they have a booking at an accommodation for a minimum of six nights somewhere other than the capital, and will be randomly asked to take an optional coronavirus test.
"The ban on stays for tourists in Copenhagen is about keeping the intensity of the virus spread down," Denmark's justice minister, Nick Haekkerup, said. "We must avoid a super spread."
Norway's prime minister, Erna Solberg, said in a simultaneous press conference in Oslo that her country would only admit Danish citizens at the moment, but that the government was talking to Sweden, Finland, and Iceland about letting them enter at a later date.
"An agreement needs to be reached between the infectious disease authorities on the criteria for identifying which regions have a high reproduction number," she said. "Such areas should not be visited by tourists from other Nordic countries."
Solberg noted she had had two separate talks with Sweden's prime minister, Stefan Löfven, over the issue. She continued, "In the situation we're in right now, it is going to be hardest to find a solution for Sweden. But there are regions in Sweden with a low level of infection where we might be able to find a solution."