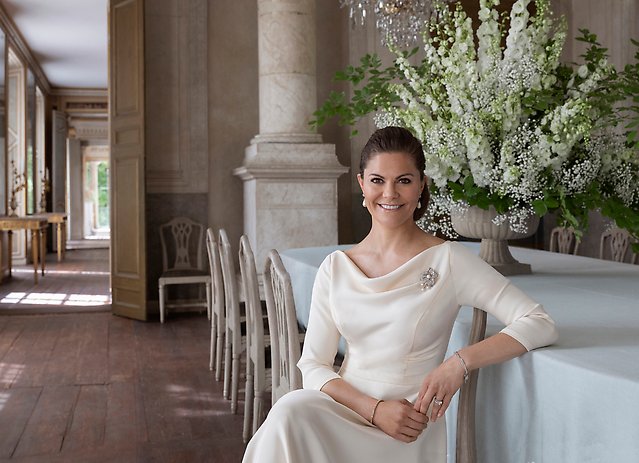 This year's Stockholm Pride Parade is headed for a great start, especially since it was revealed that Crown Princess Victoria will be this year's opening speaker.
"It means a lot to us and gives an important signal internationally," says Vix Herjeryd, head of the organization.
Stockholm Pride, which is being digitally organized this year due to the coronavirus crisis, is to kick off on July 31st. 
This will be the first time that a member from the Swedish royal family participates in Stockholm Pride.
"It feels incredibly nice that the Crown Princess wants to launch our Digital Pride Parade and stand up for the rights of LGBTQ people at a time when we think it is needed more than ever." continues Herjeryd. 
The broadcast will run between 12:00 to 14:00, with actor Robert Fux and comedian Petrina Solange running the show. Crown Princess Victoria will be doing her presentation on August 1st. The digital pride parade will have many famous LGBT profiles, artists, and community contributions.
Gunn Lundemo, project manager for Stockholm Pride Summer Stream, is excited for the event: "We have put together a fantastic program and it will be both a colorful and especially important manifestation. We hope that people throughout Sweden will participate and show support and sense of pride even at a distance."
If you want to watch, there will be a special live stream on the website www.stockholmpride.org. Guests are also invited to check-in at the parade event on Facebook and use the hashtag #taggaochflagga to digitally participate.
Will you be attending this year's (digital) pride parade? Let us know in the comments! 
Featured image: / Elisabeth Toll, The Royal Court of Sweden