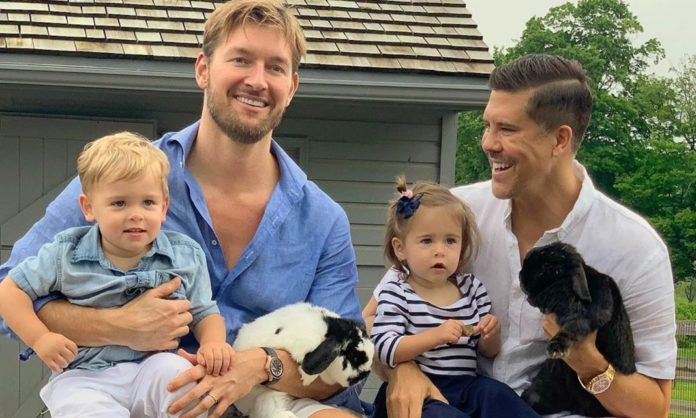 Everyone's favorite Swedish realtor, Fredrik Eklund, recently posted a heartwarming tribute to his husband and best friend, Derek Kaplan.
Celebrating the couple's 10 year anniversary since they first met on the island of Mykonos in Greece, Eklund recounts the struggle of getting Derek Kaplan to the United States, despite being married, since their same-sex marriage wasn't federally recognized in 2013. Derek Kaplan, who is a British and Zimbabwean national, was at the time living in London.
Fredrik write on his Instagram: "I'll never forget when our marriage was accepted by everyone in the US, that June when people were dancing on the streets of New York, it was actually the same week as our wedding episode aired. And you could come home permanently."
10 years since the day they met, the couple now live in Los Angeles, and are happy parents to twins Milla and Freddy, who frequently melt hearts around the world through Fredrik's Instagram.
"It might feel long ago today, but I look at our kids and I can see all the struggles back then in a good way. You had Kai who I instantly loved and I wanted kids of our own too and told you about the dreams of this little girl I called Milla as long as I could remember. But then when our surrogate Misty became pregnant with twins I started seeing visions of a little boy and girl holding hands in the distance – she was going to have a brother!" he said in the post.
Fredrik ended the touching tribute saying: "You always take time to listen and never, ever judge. I'm so incredibly thankful that you picked me – you could have had anyone. Love you #pridemonth".

Happy anniversary to Fredrik and Derek, and Happy Pride month to everyone who is fighting for their right to be treated equally.