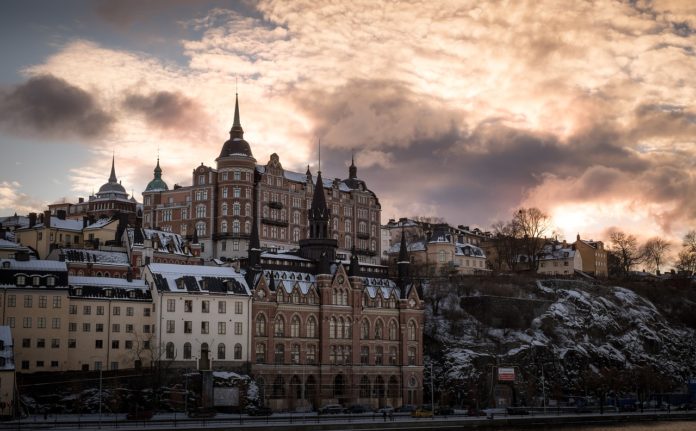 Are things looking up for Sweden's fight in the coronavirus pandemic? According to a recent study, it certainly seems so.
In the study, done in Stockholm last week, 250 of 14,000 people tested were infected with the coronavirus, at a positive rate of 1.8 percent. Likewise, Sweden saw its coronavirus case rat register just 12 new infections per million people over the past week. In comparison, Norway had 14 new infections per million, and Denmark had 18, meaning that Sweden dropped below its Nordic neighbors for the first time since March.
'Sweden has gone from being one of the countries with the most infections in Europe, to one of those with the least infection in Europe," said Sweden's state epidemiologist Anders Tegnell at a press conference earlier this week.
To further the point, Hans-Gustaf Ljunggren, the Dean of Research at the Karolinska Institutet, noted, "It is possible that we have been building up some sort of immunity that contributes to the present state."
7% of those tested in Stockholm had antibodies to fight the coronavirus disease, which may explain the herd immunity.
"The reason we have relatively low transmission now is largely due to the fact that so many Stockholmers are following the recommendations to stay home when you're sick, wash hands and keep your distance," Per Follin, department head at Stockholm's Communicable Disease Control and Prevention, said in a statement.
Likewise, the statistics showed an interesting revelation. According to CNN, which ran a special report on Sweden's epidemiological situation, "Most of the casualties were elderly. Nine out of ten deaths were those who were over 70 years old, and 45% of deaths were registered at care homes," noted Max Foster, a CNN correspondent.
Was Sweden's lax approach to the pandemic appropriate? "What we see now is that the sustainable policy might be slower in getting results, but it will get results eventually," stated Dr. Tegnell. "And then we also hope that the result will be more stable."