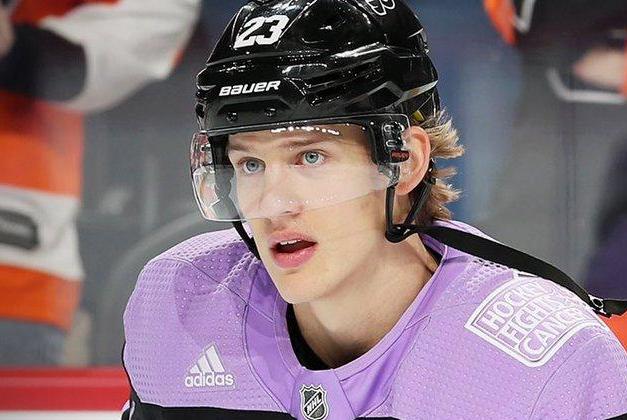 Oskar Lindblom, the Swedish forward on the Philadelphia Flyers is back on the ice.
After have been battling Ewing's Sarcoma, a rare bone cancer, since being diagnosed in December 2019, the young talent participated in the warm-ups but not in the actual game against the New York Islanders.
Announcing his comeback on Twitter, the Philadelphia Flyers wrote: "There was one big victory yesterday that the whole hockey community can be proud of. #Oskarstrong."
Originally from Gävle in Sweden, Oskar Lindblom joined the Philadelphia Flyers in 2014 and has a total of 30 goals made since then. According to the NHL, he is tied to have scored the most goals for the Flyers last season.
Since Lindblom's diagnosis, the Flyers created and shared the hashtag #OskarStrong on social media. Since the announcement, there has been an outpouring of love for Lindblom with everything from fans and colleagues to the team's mascot sharing heartfelt messages of support.