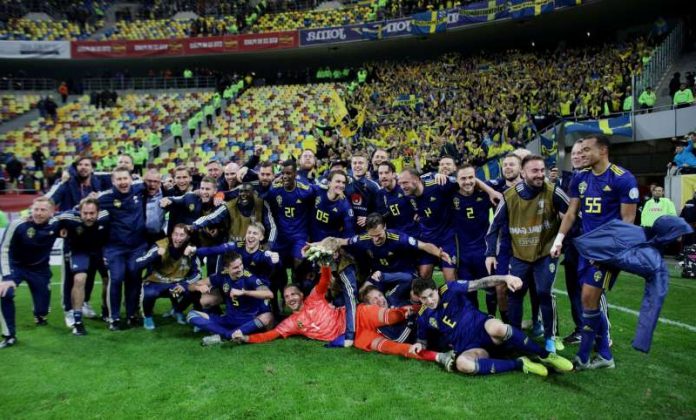 Sweden sealed a place for themselves in the Euro 2020 finals after Marcus Berg and Robin Quaison both scored goals and secured a 2-0 win over Romania on Friday. 
The match, which was held at Romania's National Arena in Bucharest, saw Marcus Berg score the first goal in the 18th minute with home keeper Ciprian Tatarusanu having no chance of deflecting the ball. 
Robin Quaison followed up in the 34th minute, scoring another goal and cinching the win. From there, all the Swedes needed to do was keep up a good defense to propel themselves forward and qualify for Euro 2020.  
The final result secured Sweden the second spot in Group F, with 18 points. Spain tops the standings with 23 points, and Romania is third with14 points.
"We scored two goals, they scored zero. We played a really good match, especially in the first half … Overall, it was a very good match for us. I am very pleased," said associate captain Janne Andersson.
"I got tears in my eyes when there were only two minutes left. We go to the European Championships is one thing, but when all the players worked together – it's awesome. Incredibly cool." he finished.