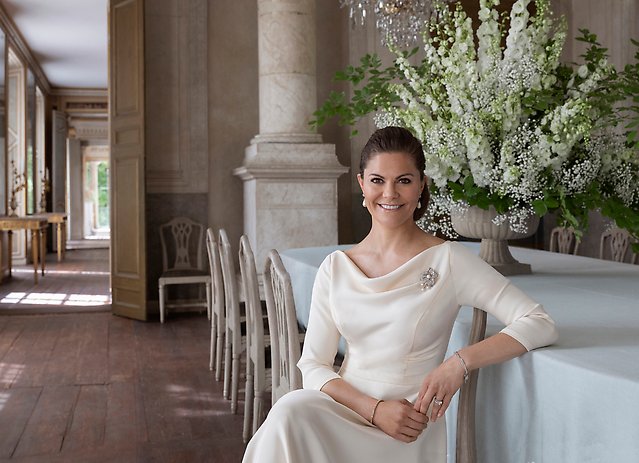 H.R.H Crown Princess Victoria has been voted by the members of SWEA International as the Swedish Woman of the Year 2021.
This honorary award has since 1989 been awarded to Swedish women for extraordinary accomplishments and for representing Sweden in the world.
Barbro Osher, the Swedish Consul General in San Francisco, and a member of SWEA, nominated the Crown Princess with the following motivation: "The Crown Princess stands for everything that SWEA identifies with, a contemporary, modern Sweden with openness, inclusion, environmental thinking and care. Qualities that we Sweor bring with us into the world in a global sisterhood across borders, where we now welcome our Crown Princess."
Crown Princess Victoria's award comes on the dot 20 years after her mother, Queen Silvia of Sweden was awarded Swedish Woman of the year.
In a statement on their website, Suzanne Langeland Southard, President of SWEA International, concludes: "It's extra fun that this year it's exactly twenty years since H.M. Queen Silvia was named Swedish Woman of the Year. This year it was our dear Crown Princess, and we are happy to give these fantastic women and role models the tribute they so well deserve."
SWEA is a global non-profit organization for Swedish and Swedish-speaking women who have or are currently, living abroad. The main goal of the organization is to create a community among women who might be far from home by celebrating the Swedish language and cultural heritage. The organization also offers women living abroad support in form of a network, and has over 6000 members in about 70 local branches in more than 30 countries across the world. The organization was founded in Los Angeles in 1979, by Agneta Nilsson.
Agneta Nilsson has been awarded two royal medals for her work to support Swedish women abroad.
Featured image: Elisabeth Toll, The Royal Court of Sweden