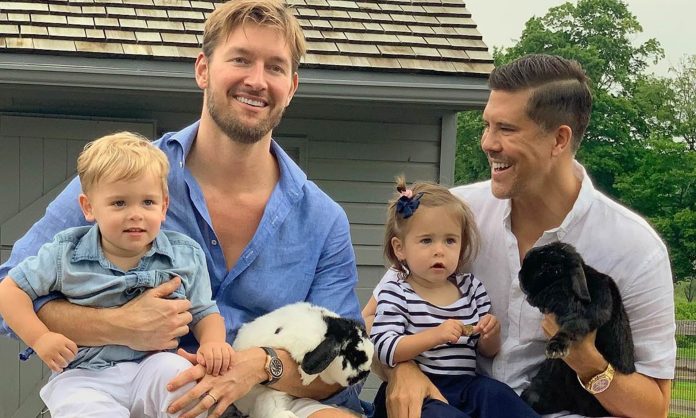 It was in January earlier this year that the Swedish star broker, Fredrik Eklund, revealed on social media that he had made the decision to give up alcohol. In a post featuring images of him together with his daughter, Milla, Fredrik explained how alcohol had for way too long taken its toll on him as a father and businessman.
 

 

View this post on Instagram

 
In the post from January, he wrote:
"It was simply time to stop, actually overdue, and if you know me well you know it's been the one and only thing that's given me extra weight as a father, businessman, and health-nut for way too long. Alcohol took more than I it gave me towards the end."
Today Fredrik offered us a glimpse into his life as a recovering addict, and looks at his future with hope.
 

 

View this post on Instagram

 
He starts of the post by saying:
"Today marks 160 days sober and it feels amazing." 
Fredrik also admits that he was what is considered a high-functioning addict, which according to Fredrik's post, most addicts are:
"I was a high-functional addict as many of us are, and it took me a while to realize and admit that. I'm a work in progress, still. The decision to stop wasn't easy. But once I really decided, it was actually freeing. The pressure was off in a way. The pressure of not being honest. The pressure of often putting up a facade. The pressure and pain of not trusting myself towards the end."
We are happy to see this Swede on the road to recovery and feeling better. Believe it or not, Fredrik claims that he is even funnier now than he was before.
"But now to the surprising thing: I'm actually more fun."
Hopefully, Fredrik's journey can inspire anyone out there who can relate to his story. High-functional addiction is harder to spot in friends, family, or even yourself, as the most common signs of addiction aren't as obvious.
If you, or someone you love, is battling addiction, you can turn to SAMHSA's National Helpline: 1-800-662-HELP (4357)
SAMHSA's National Helpline is a free, confidential, 24/7, 365-day-a-year treatment referral and information service (in English and Spanish) for individuals and families facing mental and/or substance use disorders.