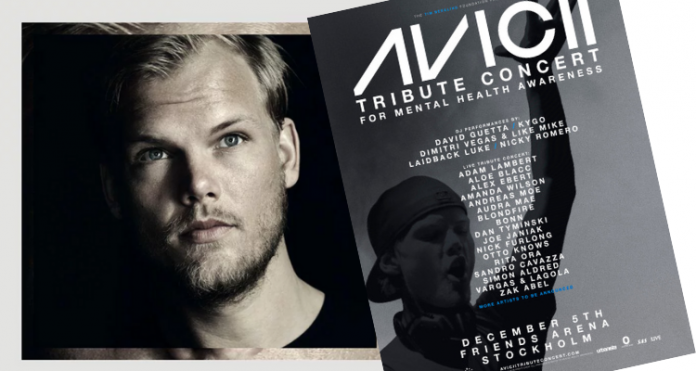 You might want to consider a quick stop in Stockholm on December 5. A tribute concert for Avicii is well underway, and the line-up is impressive.
Produced by the Tim Bergling Foundation for mental health awareness and suicide prevention, this star-studded bash will include concerts from some of today's biggest music celebrities like Kygo, who claims Avicii as one of his biggest inspirations, David Guetta, Adam Lambert, Aloe Blacc, and Rita Ora.
Avicii, real name Tim Bergling, died last year of an apparent suicide while on vacation in Muscat, Oman. Since his death, his parents, Anki and Klas Bergling, have founded the Tim Bergling Foundation, which vows to bring more awareness to mental health and suicide prevention. 
According to Avicii's father, Tim had been struggling with anxiety since his teenage years. Klas Bergling even admitted to having struggled with anxiety throughout his life as well. 
Many of the artists performing at the event will be former collaborators and friends of the late Swedish producer. The concert will open with sets from famed DJ's Guetta, Kygo, Laidback Luke, and Nicky Romero. And for the first time in history, Avicii's biggest songs will be performed by the original vocalists and a 30 piece live band during a two hour concert. A dream Avicii always had, in a sense, coming true.
"Tim had plans for his music to be performed together with a large live band, and now we are realizing his dream and giving fans a chance to experience his music in this unique way," Klas Bergling said in a statement.
All net profits from the Avicii Tribute Concert for Mental Health Awareness will go to supporting organizations and non-profits that address mental health and suicide prevention. 
Tickets have already gone on sale, so if you're in Stockholm and would love to go to an Avicii "concert" and support mental health foundations, you can buy your ticket online.
If you or someone you know might be at risk of suicide, here are ways to help:
Call 1-800-273-8255 to reach the National Suicide Prevention Lifeline. It provides free and confidential support 24 hours a day, seven days a week for people in suicidal crisis or distress. You can learn more about its services here, including its guide on what to do if you see suicidal language on social media. You can also call 1-800-273-8255 to talk to someone about how you can help a person in crisis.