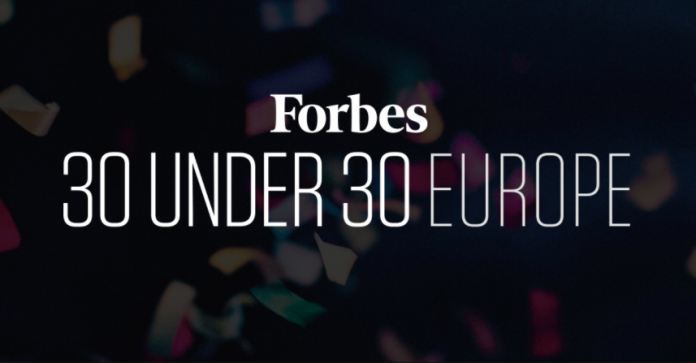 On Monday Forbes published the much anticipated annual list called "30 under 30 Europe". Every year the team at Forbes scout movers and shakers in different industries to highlight their accomplishments and contributions to society. We at Swedes in the States were particularly excited to see a good pool of Scandinavians gracing the list.
Categorising them by country, here are the Scandinavians on Forbes 30 under 30 lists.
Sweden
Entertainment


No surprises here. Bill Skarsgård and Zara Larsson are two famous Swedish faces that no one could have missed in 2017. Bill playing the creepy clown Pennywise in IT, and Zara taking the world by storm with hits like Lush Life and Symphony.
Law & Policy

Social Entrepreneurs

The immigration issues in Sweden has been a hot topic worldwide, and Jacobs company Just Arrived helps tackle that issue.

Swedes are generally known to be pretty good recyclers and in the back of our head, the majority of us always keep track of our waste. Good thing that Ludvig, Elsa, and Hjalmar are making sure that the rest of the world is catching on.
Technology



KRY is the startup that made it possible for Swedes to have a doctor's appointment face to face through their phones. A big step for healthcare and technology.
Industry
In 2017, Cellink won the Anders Wall Award for Exceptional Entrepreneurship at Innovate46. A platform created by The Swedish American Chamber of Commerce in New York to support Swedish startups and give them a boost to break into the U.S. market.
Finance 

The only Swede in the finance category, Marcel made his way up and forward in Finance, from Stockholm to London to Los Angeles after graduating from one of Sweden's very best universities, Stockholm School of Economics.
Denmark
Arts & Culture


The Danes are famous for their contributions to the Arts and Design. There is no surprise that the Danes are the only Scandinavians with not only one, but two representatives in the Arts & Culture category.
Law & Policy

Mina Jaf knows how tough life as a refugee can be. After a chemical gas attack on her hometown in Iraqi Kurdistan, she had to flee over the mountains to Iran with her family. When Mina was 11 years old, she came to Denmark, and today she is standing up for the rights of other women who might have made the same journey she did.
Science & Healthcare



Industry
Finance


There's a common theme across all categories and countries on Forbes list: the pursuit of contributing with something good to the world. Morten Bruun and his company Penstable are doing their fair share in the finance sector by helping people not only grow their pensions but also to benefit the planet and the people inhabiting it, by investing in clean water, waste management, clean energy, and gender equality.
Finland
Law & Policy

Retail & ECommerce 
Technology

This Finnish duo creates satellites providing global monitoring and earth observation analytics. Pretty big deal.
Industry


Finnish Irene-Marie from Amadou Leather and Caritta Seppa, co-founder at Tespack are bringing us into a more clean and more humane future with their vegan leather designs and solar panels.
Media & Marketing

Norway
Social Entrepreneurs

Norwegian Matias Doyle is the technical member of this cofounding team. He's been the software developer at No Isolation since 2015, which means that he must have started building these robots at just 23 years of age. Impressive.
Technology
Christine is a woman of the ocean. Her company, Blueeye Robotics, creates underwater drones which should fit her like a glove since she lives on a boat and is a Norwegian champion in sailing.
To see the full 30 under 30 Europe list by Forbes, click here.