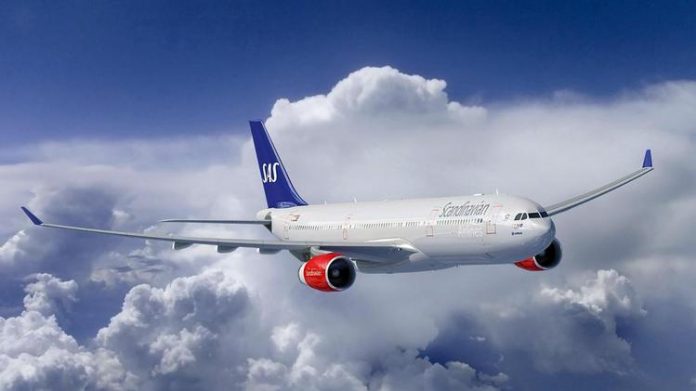 In a historical —  and heartwarming — moment, SAS airlines has undergone the longest direct flight in the company's history. 
The flight will depart from Peru's capital, Lima (LIM) and take the 11,000 kilometer (~6,800 mi.) long journey all the way back to Denmark's Copenhagen (CPH) airport. What makes this flight extra special is the fact that all 290 of the passengers on board are evacuated Scandinavians who will be traveling back to their home countries. 
SAS' Press Manager notes, "[This flight] is about 3,700 kilometers longer than our longest 'normal' route to Los Angeles. Historically, in 1956, SAS flew from Stockholm to Australia during the Melbourne Olympics. But it was with three stops along the way."
Peru has been in the midst of the coronavirus crisis and is slowly shutting down the country by adding curfews from 8 pm to 5 am; banning the use of private cars at night, and closing the border. 
One of the Danes on SAS' flight explained the situation she was in: "It's been some long days. For example, we did not have water for bathing or anything. The tightening by the authorities makes you really look forward to coming home to Denmark, where you do not have to worry about food and drinking water."
Another Dane praised the efforts of the Danish government amidst the chaos:
"The Ministry of Foreign Affairs has really been good at helping. It is a very good service we have been given."
The passengers had to buy their own tickets, which were priced at 7,500DKK ($1,100 USD) for a seat in the Go class, 10,500 DKK ($1,500 USD) in Plus and 13,500 DKK ($1,900 USD) for a seat in the Business Class section.
However, the battle isn't over yet. Erik Brøgger Rasmussen, director of the Foreign Ministry's Citizens' Service, told a press conference that there are still Danes trapped in Peru. An employee of the Foreign Ministry has been sent to the South American country by plane and will stay in Peru to work and get the rest home.