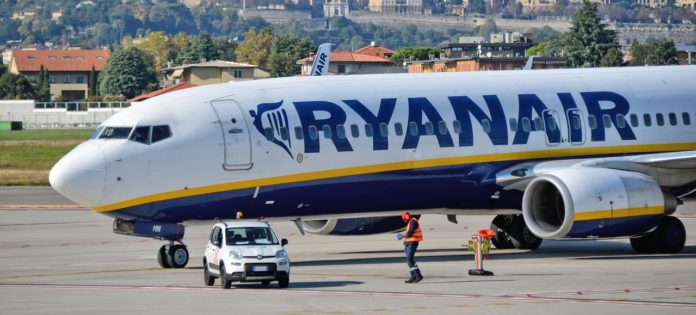 It's a situation that nobody wants to be a part of. Over the weekend, a Ryanair flight from London Stansted to Oslo was unfortunate enough to find itself in the midst of a bomb threat.
A Ryanair spokesman said in a statement: "Crew on a Ryanair flight from London Stansted to Oslo discovered a note that claimed there was a potential security threat on board."
Following the discovery, the crew acted quickly and were able to get help from Denmark, where they were flyover over at the time. Danish fighter aircrafts escorted the airplane to Oslo, where it was able to safely land.
The Ryanair spokesman continued: "The captain followed procedures and continued to Oslo airport where the plane landed safely."
All passengers had to remain on board while local police carried out a security search. After the search concluded, a British national was arrested. Olav Unnestad, head of joint operational services in Oslo, said the suspect would be interviewed as soon as possible.
Understandably, the passengers were in shock.
One passenger told the press, "As soon as we landed, the pilot announced that 'this is the captain, I repeat, this is the captain. We have a security alert on board.''"
"It felt like we were in a movie. Two of the armed special forces officers who came on board ordered all passengers to put their hands over their heads. They were armed and then I heard one of them say (in Norwegian) over their communications equipment that 'we're moving forward to the suspect's seat,'" the witness told Norwegian public broadcaster NRK.
"It was like an absurd film situation."