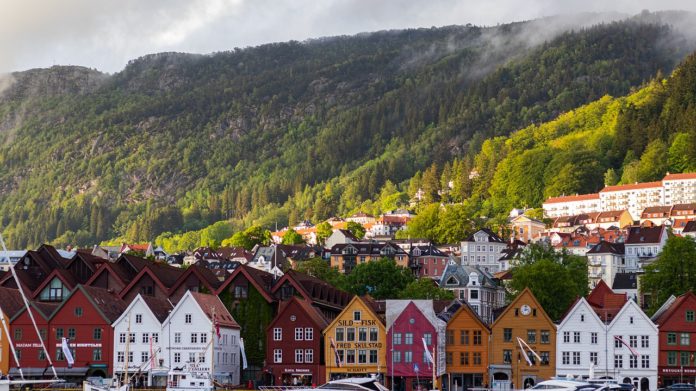 It's an unfortunate part of life no matter where you live, but this week's bizarre news has statisticians scratching their heads about Norway's mortality rate — which, it turns out, is actually lower than normal, even in the midst of a global pandemic.
In a normal week, between 700 and 1,000 Norwegians die. However, in recent weeks, Statistics Norway found that the mortality rate is going down and does not follow the usual trend.
Magnus Haug, who works on the Population Statistics Section at Statistics Norway (SSB), noted, "Based on the experience we have with these weekly mortality figures from previous years, we feel pretty confident that this is true."
John H. Fiva, a professor of economics at BI Norwegian Business School, took Statistics Norway's figures and created a chart to visualize the concept. The graph above shows the number of deaths in the last 20 years, along with a red line that represents 2020 at a clear downward slope.
Although nobody is quite sure what's causing this downward trend, Norway is considered to be one of the luckier countries to escape COVID-19. Recent statistics show that more people are dying from other disorders, most likely because they can't be treated in hospitals due to the overcapacity from coronavirus patients.
Do you have any theories about Norway's lower-than-usual mortality rate? Let us know in the comments!