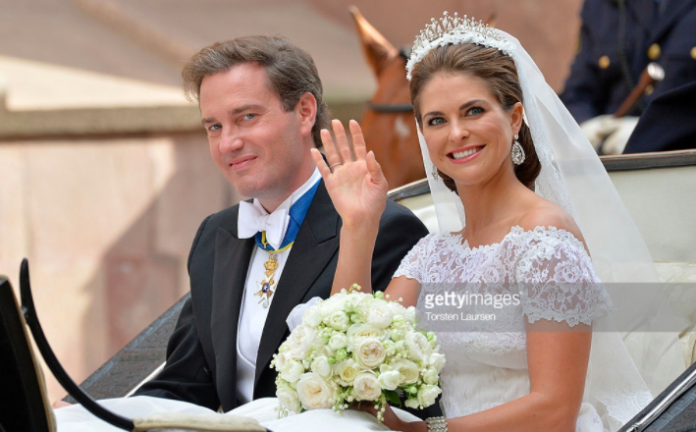 Princess Madeleine of Sweden celebrated her youngest daughter, Adrienne, turning one week old by sharing a sweet photo collage on Instagram.
The Swedish royal court announced that Madeleine and her husband, Chris O'Neill, had welcomed their third child, Adrienne weighing 3.4kg and measuring 50cm long, on Friday 9 March at 00:41 am.
On Monday 12 March the Swedish King announced the newborn princess name – Adrienne Josephine Alice. Shortly after the announcement Madeleine also posted the names on her Instagram account, along with another adorable photo of the newborn royal with her older siblings Leonore and Nicolas.
The photo collage has gained a lot of likes and comments on Instagram. One user wrote "Congratulations! She's so precious!" and another one commented, "Wow, such a beauty, all the best!!!!"
Baby Adrienne takes the 10th spot in the Swedish succession after her Crown Princess Victoria, Prince Carl-Philip, her mother Princess Madeleine, and all Adrienne's cousins and siblings.