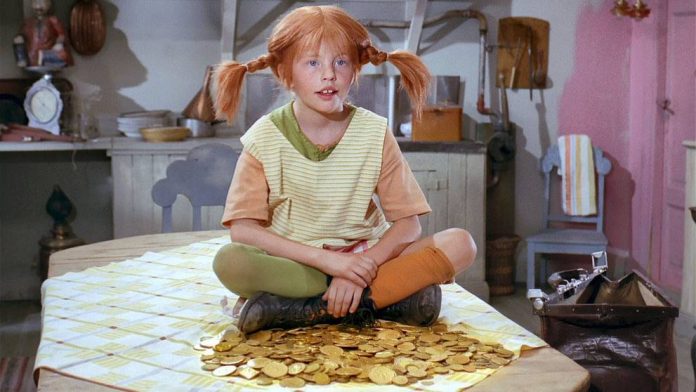 It is a good time to be an Astrid Lindgren fan. Heyday Films, Studiocanal and Astrid Lindgren Company, run by her children and grandchildren, announced earlier this week that they were in the early stages of producing a Pippi Longstocking feature film.
Pippi Longstocking is considered one of Astrid Lindgren's most famous characters. The red-haired, freckled girl has inspired millions of boys and girls worldwide to be independent, strong and with quotes like "I have never tried that before, so I should definitely be able to do it", inspired children to believe in themselves.
David Heyman, known previously for his work with the Harry Potter movies, and Paddington 1 and 2, is set to produce the movie.
"David Heyman has an impressive resume of making movies out of great literary works. Together with Studiocanal, we are confident that we have found the right people, who understand and appreciate the value of Pippi Longstocking and can capture both the playfulness and gravity that is found in the books. I am really looking forward to this partnership," says Astrid Lindgren's grandson and CEO of Astrid Lindgren Company, Nils Nyman.
David Heyman added "Pippi has endured and inspired families everywhere through her life-force, the strength of character and her irrepressible joie de vivre. Astrid Lindgren's books have been translated around the globe for many years – a testament to her vision, which we are determined to honor with a new film,".
The Pippi Longstocking books were published between the years 1945 and 1948. They have, together with another three short stories and picture book adaptions, been translated into 77 languages with 65 million copies sold worldwide. The first book is set to celebrate its 75th anniversary in 2020.
Featured image:SF/SVT