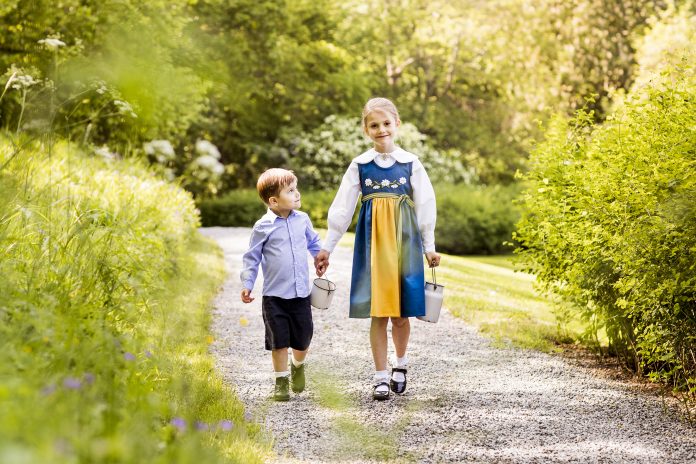 Stockholm, Sweden
It was announced earlier today by the Royal Court of Sweden that the Swedish Royal House will be down-sizing. The children of Princess Madeleine and husband Chris O'Neill, and the children Prince Carl-Philip and his wife Princess Sofia will no longer be official members of the Swedish Royal House.
This means that Princess Leonore, Prins Nicolas, and Princess Adrienne, together with their cousins Prins Alexander and Prins Gabriel will no longer be expected to perform royal duties in the name of Sweden. This also means that they won't have the right to receive the royal grant, or "appanage", as it is called in Sweden, which is ultimately the salary a royal receives for performing their duties. Naturally, the children will still be considered members of the royal family and Swedish royals.
Princess Madeleine and her brother Prince Carl-Philip together with his wife Princess Sofia will still be members of the Swedish Royal House. Princess Madeleine's husband, Mr. Chris O'Neill, chose to not receive a royal title at the time of his marriage to Princess Madeleine.
The crown princess Victoria, who is expected to one day become the Queen of Sweden will, together with her husband Prince Daniel, and their children, Princess Estelle and Prince Oscar, still be apart of the Swedish Royal House.
Princess Madeleine addressed the change on her Instagram. She writes, "This change has been in the works for a long time. Chris and I think that it is good that our children now have a possibility to mold their own future as private persons,".
The children will, however, be keeping their titles as Princes and Princesses but it will not be extended to their children or spouses in the future.
According to the Royal Court of Sweden, the reason behind the King's decision is to clarify which members of the Royal family that are expected to have public commitments on the King's behalf.
You can read the Royal Courts announcement here.
Featured image: Linda Broström Kungl. Hovstaterna / Linda Broström, The Royal Court of Sweden.