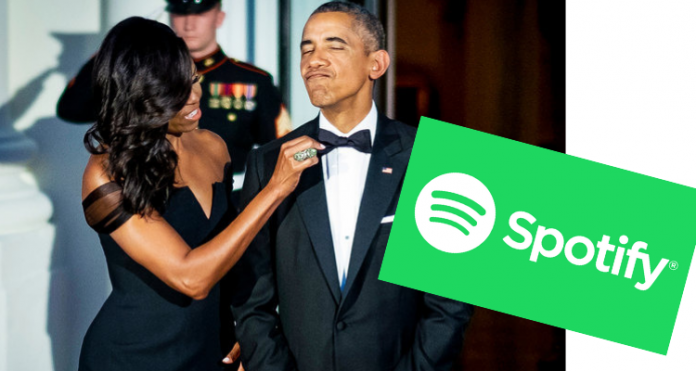 Swedish streaming giant Spotify announced yesterday that former first lady Michelle Obama will be hosting her very own podcast called The Michelle Obama Podcast.
The deal was announced last year after the Obamas signed a contract through their production company, Higher Ground, with Spotify.
The teaser notes, "The former First Lady is starting a new conversation – and you're invited to join. Hear Michelle Obama's most candid and personal conversations as they happen, and discover what's possible when we let ourselves be vulnerable, open up, and focus on what matters most."
The podcast's main focus includes intimate conversations on personal relationships, such as "[…] the relationships that shape us, from siblings and close friends to partners, parents, and mentors to our relationship with ourselves and our health.", the company said in a press release. Just a sample of the star-studded guests include fellow host Conan O'Brien, Valerie Jarrett (former adviser to President Barack Obama), and Mrs. Obama's own mother and brother.
This isn't Michelle Obama's first foray into media: she released her memoir, "Becoming," in late 2018, which went on to sell 2 million copies in its first two weeks. This year, she released a documentary of the same name on Netflix.
The podcast premieres on July 29th, and new episodes will come out weekly for nine weeks.
"My hope is that this series can be a place to explore meaningful topics together and sort through so many of the questions we're all trying to answer in our own lives," Mrs. Obama said in a statement.
Will you be listening? Let us know in the comments!