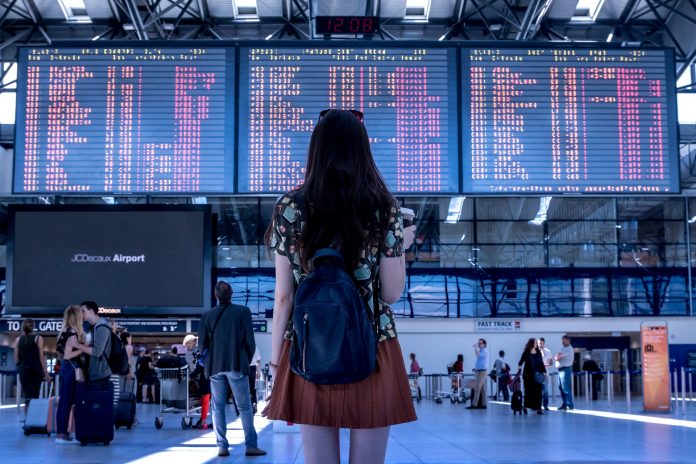 It's a scenario that nobody wants to be stuck in: you're going on your dream vacation, everything is planned down to the last detail, and you're sitting comfortably in your seat – and suddenly your flight is delayed.
That's okay, you think, it's only a few minutes… Until it becomes delayed for one, two, three hours, or even more.
Don't put yourself at risk – listen to us and we'll tell you the most on-time airlines! 😉
A study done by OAG, one of the world's most respected air travel intelligence companies, analyzed over 57 million flight records from 2017 and found the most punctual airlines. Most travelers would assume the top spot went to German-based Lufthansa, or maybe Japan-based JAL, but you'd be surprised: the most on-time airline in the world is actually Latvia's airBaltic. Their OTP (on-time performance) is a little over 90% and beat the second place winner by two percentage points.
Fun fact: The Stockholm to Oslo (ARN-OSL) route is the 20th busiest international route, with over 12,800 flights per year. The number one spot is Hong Kong to Taipei (HKG-TPE), with over 29,000 flights per year!
The so-called Punctuality League, which are the 20 most on-time airlines, can be seen below:
1. airBaltic
2. Hong Kong Airlines
3. Hawaiian Airlines
4. Copa Airlines
5. Qantas Airways
6. Japan Airlines
7. Aer Lingus
8. Singapore Airlines
9. All Nippon Airways
10. Qatar Airways
11. Delta Air Lines
12. Alitalia
13. Aegean Airlines
14. Austrian Airlines
15. Finnair
16. Avianca Brazil
17. Air New Zealand
18. Virgin Australia
19. Alaska Airlines
20. SAS
If you'd like to check out the results for yourself (there's a lot of interesting information!) you can see the entire report HERE.