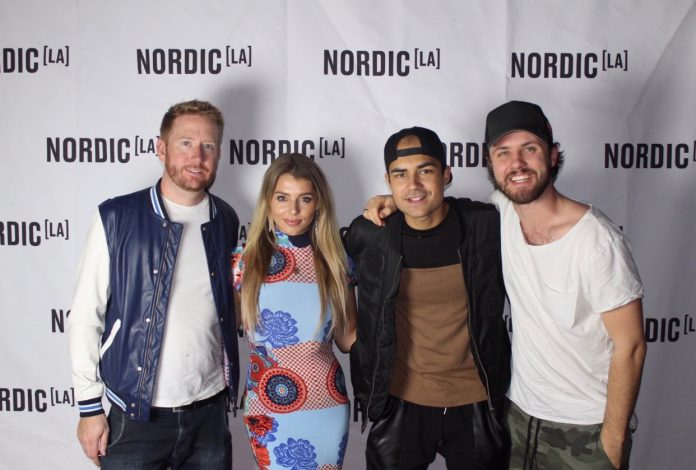 What is it like to make music in the 17 Hertz Studio, where not only Metallica recorded an album, but legends like Michael Jackson and Jimi Hendrix also used the studio to create magic?
NordicLA in cooperation with Nordisk Kulturfond gave six lucky Nordic artists the opportunity to find out. With months of preparation, November 5th finally arrived – a day everyone had been waiting for.
After a brunch to get to know one another the recording finally started. Three studios were there to serve the artists for the whole week and everyone was excited to kick off the week. Jules Wolfson the CEO at Nexus Music had brought in American, talented producers, singers, and songwriters to work with the Nordic talent. Tuesday morning a meeting with Apple Music was on the menu.
It was a great experience to see their offices and how they are starting to take over the world. With a lot of inspiration in the bag, the artists rushed back to the studio to make more music. A lot of them were working nonstop for 10+ hours every day, which is why a lot of amazing tracks were made that week.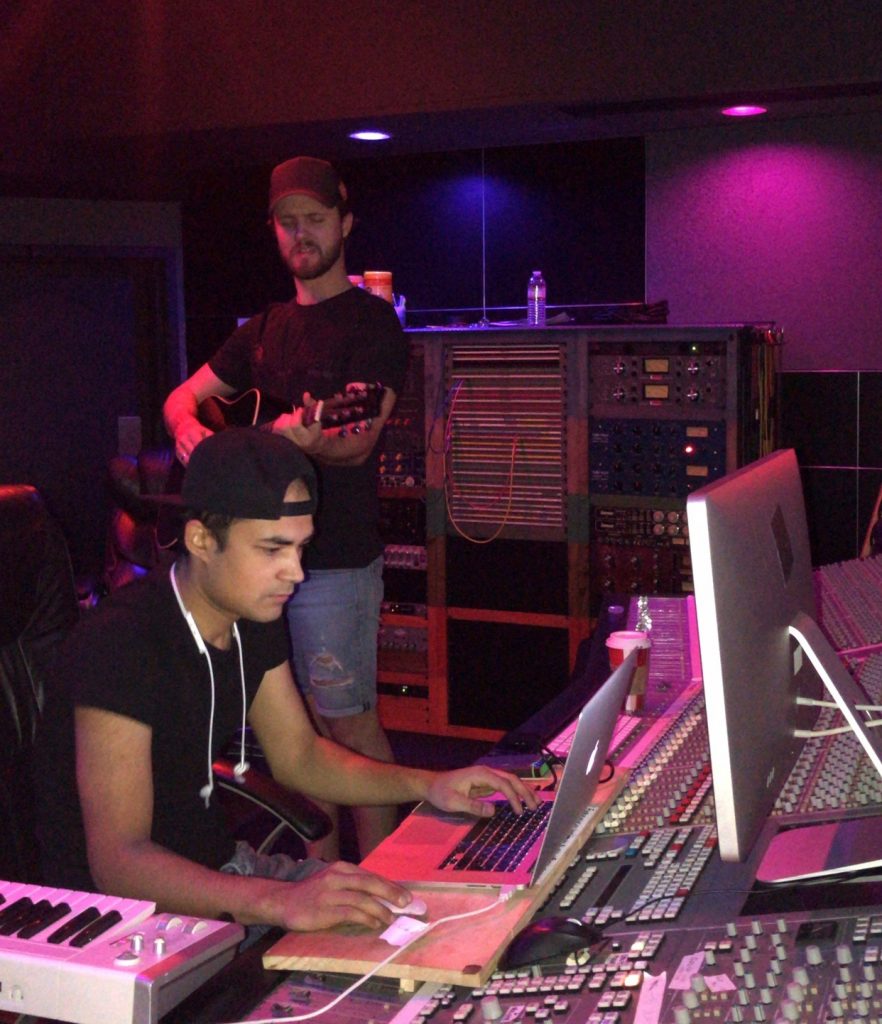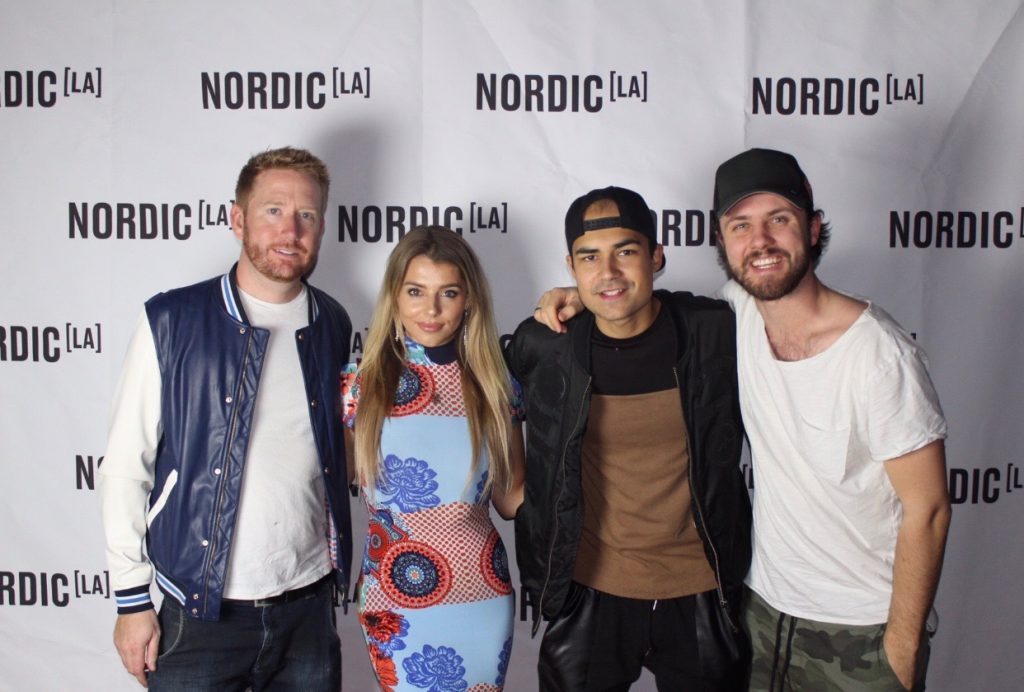 Thursday night the Finnish Consulate had a party at their great Bel Air mansion. Only music industry people were invited, which was a great opportunity for the artists to network and make connections with people in LA. It was a great night with incredible food and drinks in a beautiful location, what more can you expect? After a long day, the dedicated artists went back to the studio to work even more – there was still a lot more music to make before the listening session Friday night.
The six Nordic artists barely knew each other and some not at all before the week. It was incredible to experience the connection and friendships they built in just five days. Friday night showed the amazing relationships that were created both through the music and their interactions with each other – the night was a celebration of new friendships and future creation of magic.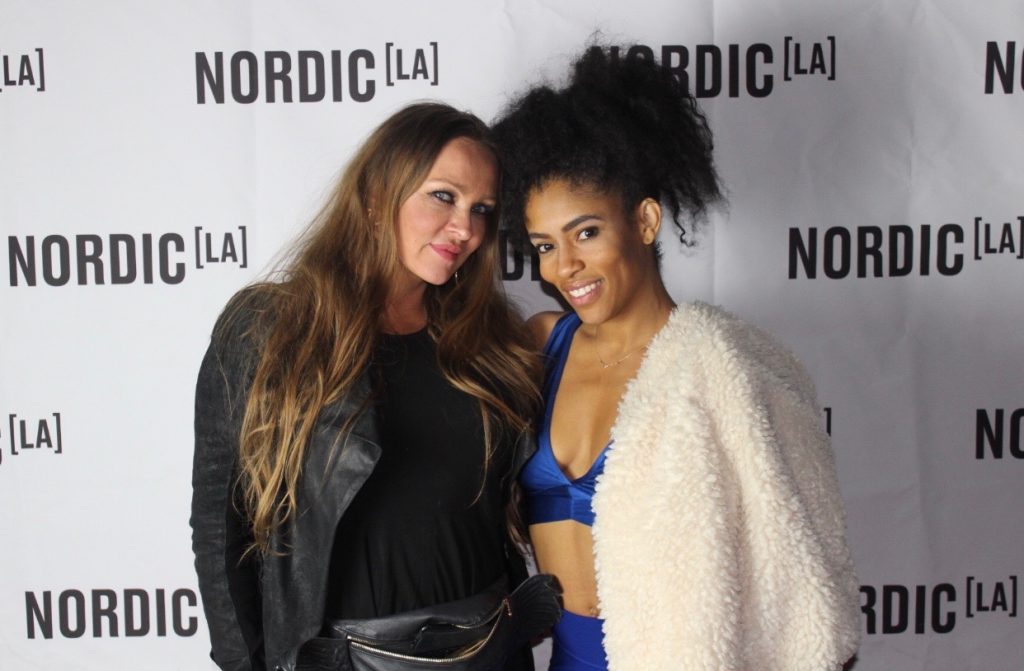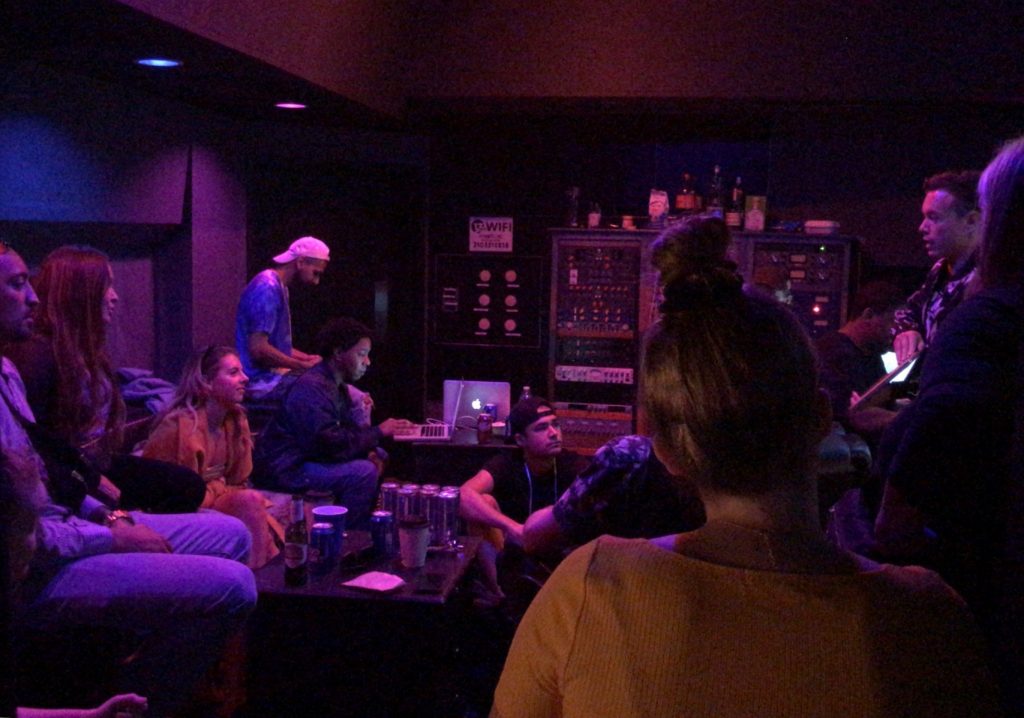 All of the artists are planning sessions with one another already, flying across the Nordic countries to create even more music in the forthcoming months and years. This week could not have been more productive and exciting, and NordicLA cannot wait to host the next writing camp in the spring.
All images belong to NordicLA