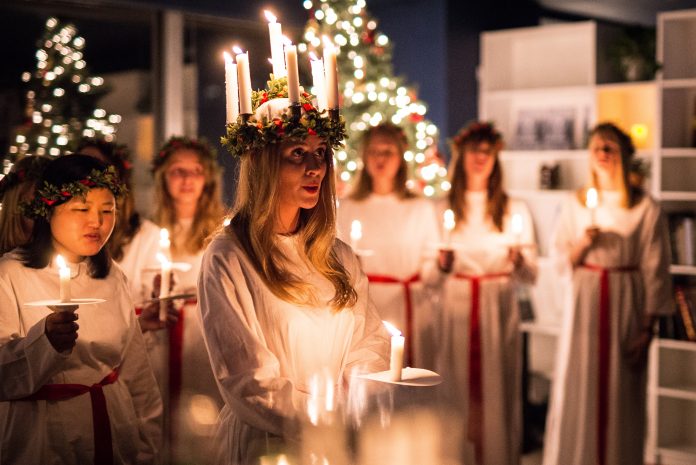 The Swedish American Chamber of Commerce, New York definitely knows how to put on an event! 
This time they combined a Lucia celebration with a Swedish Christmas buffet and, perhaps most importantly, the official launch of their co-working space and innovation platform Gateway.
An estimated 250 members showed up and the evening included traditional Swedish Christmas food, glögg, a Lucia choir from the Swedish Church in New York, and a speech by SACC New York President, Anna Throne-Holst, and Board Member Karl Wellner.
Images: Krista Gladstöf / SACC New York