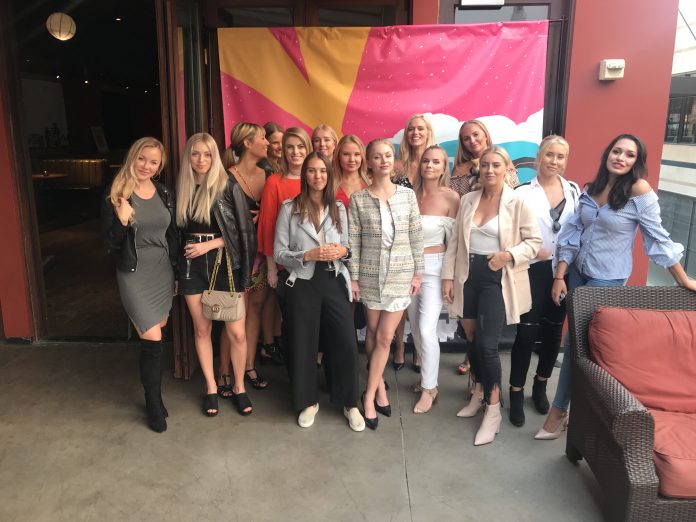 Two weeks ago, Mood of Stockholm led by Swedes in the States blogger Sophie Angner, and Swedes in the States hosted a Nordic Ladies Night on a rooftop in Santa Monica.
Although the smog from Malibu fires was visible from afar, the attendants had a fun time socializing with other Nordic women based in Los Angeles.
Rekorderlig Cider, Sockerbit and Ideal of Sweden were our amazing sponsors for the evening.