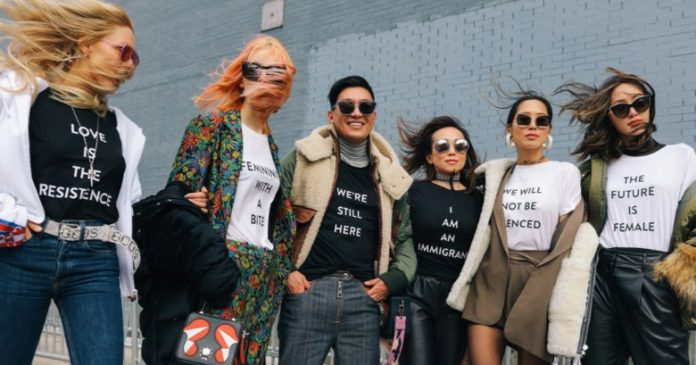 New York fashion week opened their doors three weeks ago and showed us the new trends for Fall 2017. I was excited over some of the designer's collections, such as colors, styles and silhouettes. Even though fashion week closed two weeks ago, the fashion is still in focus. So what did we see on the runway?
Coats. I love coats and I will always love coats. We saw many different styles of the usages of coats but the silhouette was pretty much the same, which was simple. Since I'm Scandinavian I love simple and minimal. It's clean, fresh and lagom (Swedish word for not too much – not too less). I've picked out a few coats from the Runway that really caught my eye.
(click images to enlarge)
From left: Alena Akhmadullina. /  Marc Jacobs /  The Row / Victoria Beckham 
Thom Browne
Elizabeth & James
All these coats look great and I love the different styles and colors. As you can see there's a lot of grey, which is a huge trend color for this fall. That orange/rosty red color was also a color you saw in many pieces. I love them. They're clean and minimal.
I picked out some styles that I think works great as evening wear or for the party scene this fall. The majority of them are from Alice + Olivia which is a brand that I've started following more since I moved to LA, simply because it was here I discovered them. They aren't that minimal in their style but I really like their evening/party wear.
(click images to enlarge)
Alice + Olivia 
---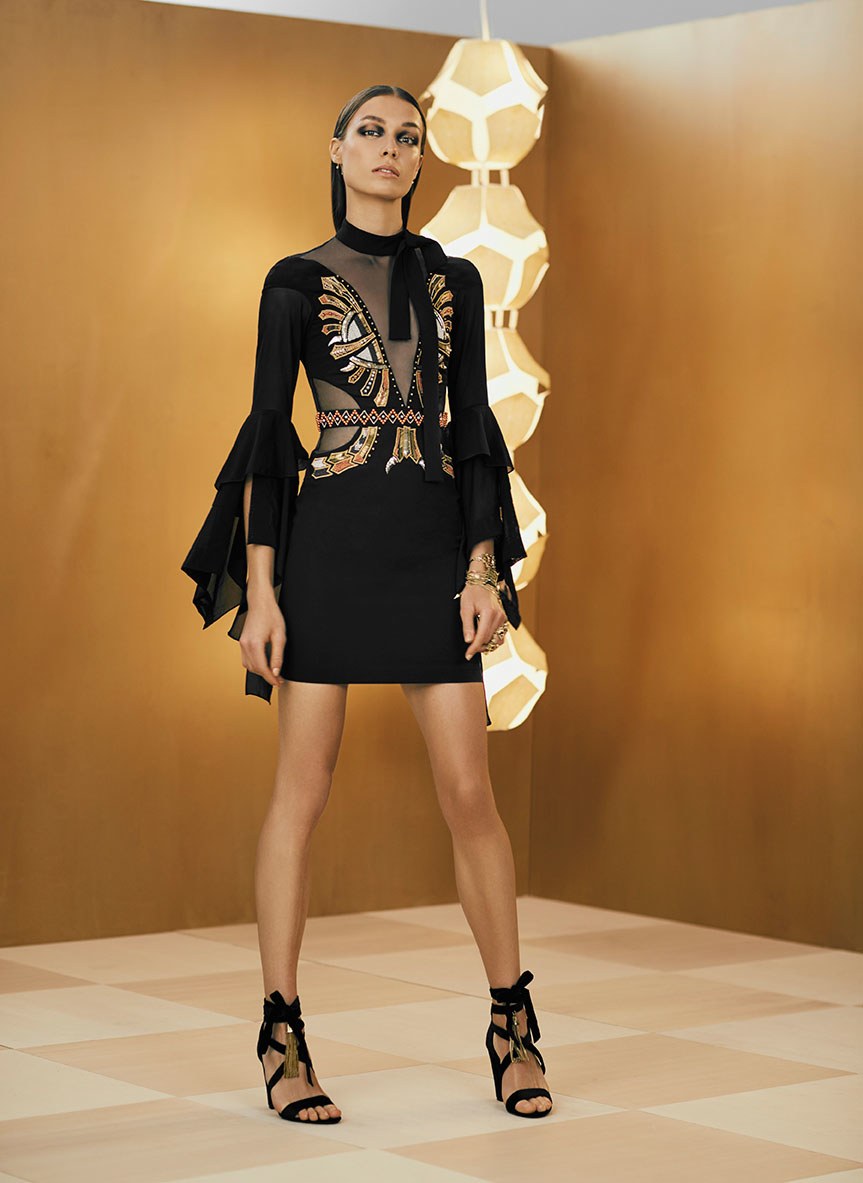 Sass & Bide
 I would love to go out partying or go to any event wearing one of these pieces. I like that the colors are very much fall and not really bright. The shiny jumpsuit with ruffles along the sides makes the piece pop out. The details on Sass & Bide's dress, is incredible and is really eye-catching.
So now to the every-day clothes, which I found very interesting and so gorgeous looking. I loved to see so many pants walking down the runway for this upcoming fall and once again the minimal silhouette. One thing I found really interesting and cool was the denim on denim. With a denim shirt tucked into the same denim colored jeans. It's casual but still very fashionable, which was something Calvin Klein and Yeezy showed us.
(click images to enlarge)
From left: Alice + Olivia / Victoria Beckham / Theory / Yeezy / two pictures – The Row / two pictures – Calvin Klein 
One of my top favorite trend that is hot for this fall is the sporty touch interpreted into your outfit. I honestly love that idea. You will look tough, sporty and chic at the same time and who wouldn't want that some days?
(click images to enlarge)
From left: Kendall + Kylie /  Yeezy / Assembly New York 
Kendall + Kylie
Yeezy
I like how the designers played with this sportiness and created it into different styles and wearable at different occasions. I think this will be a great deal and you'll see a lot of it closer to fall.
Over all with New York Fashion week, they showed some great designs on the runway that really caught my attention. The trends that I chose to show you is my favorites from a Scandinavian point of view, although, there were a lot more embellished designs as well that I didn't show you here. I still do hope this inspired you and helped you towards what direction the fashion is heading trend wise this fall. Fall is my favorite season when it comes to fashion and with that I hope I gave you the excitement of being creative this fall and jump on some hot trends!