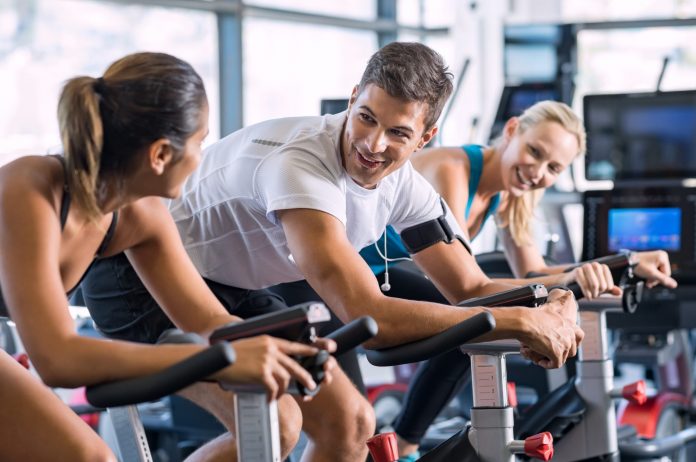 Scandinavians are generally known for being relatively healthy. With the Swedish friskvårdsbidrag (a health deduction that Swedish people can use for monthly health activities, up to around $100) for some well-needed massage or a CrossFit class at the local gym, there really is no excuse not to stay active.
Now some companies want to take it even further by making exercise, like running on a treadmill, during work hours a mandatory event for all employees. Take, for example, the famous sportswear brand Björn Borg. Their chief executive Henrik Bunge implemented a compulsory work out session every Friday at a gym near the office.  "If you don't want to exercise or be a part of the company culture, you have to go," he says to AFP. This might come off as harsh, but so far no one has decided to quit over it.
Bunge initiated the exercise program which has been an active part of the company for more than two years. According to Burge, the mandatory exercise has made employees happier and more productive, and the overall numbers for the company have improved in the last two years.
Besides the productivity and creativity in the workplace, the workouts, which are usually performed in groups, have shown to be beneficial for employee relationships as well. Since the workout sessions are mandatory for everyone in all departments, it's become more natural for employees to connect on an equal footing.  "When we go into the gym, we're all on the same level. Your place in the company has no importance, everyone is equal," says Ida Lang, who works at Björn Borg's accounting department.
The fine line between encouraging an active lifestyle and making it compulsory is something many Swedish companies will have to struggle with if they are looking to be a part of this new trend. But since the famous Fika rast is almost as compulsory, Swedes might adapt brilliantly to being forced to the gym.